Top 5 Ways to Boost Employee Morale as You Return to Work
Last week, we shared a comprehensive checklist of protocols that companies need to consider as they plan a safe return to work. While it addresses what needs to happen, it leaves a lot of room for businesses to interpret how they'll do it.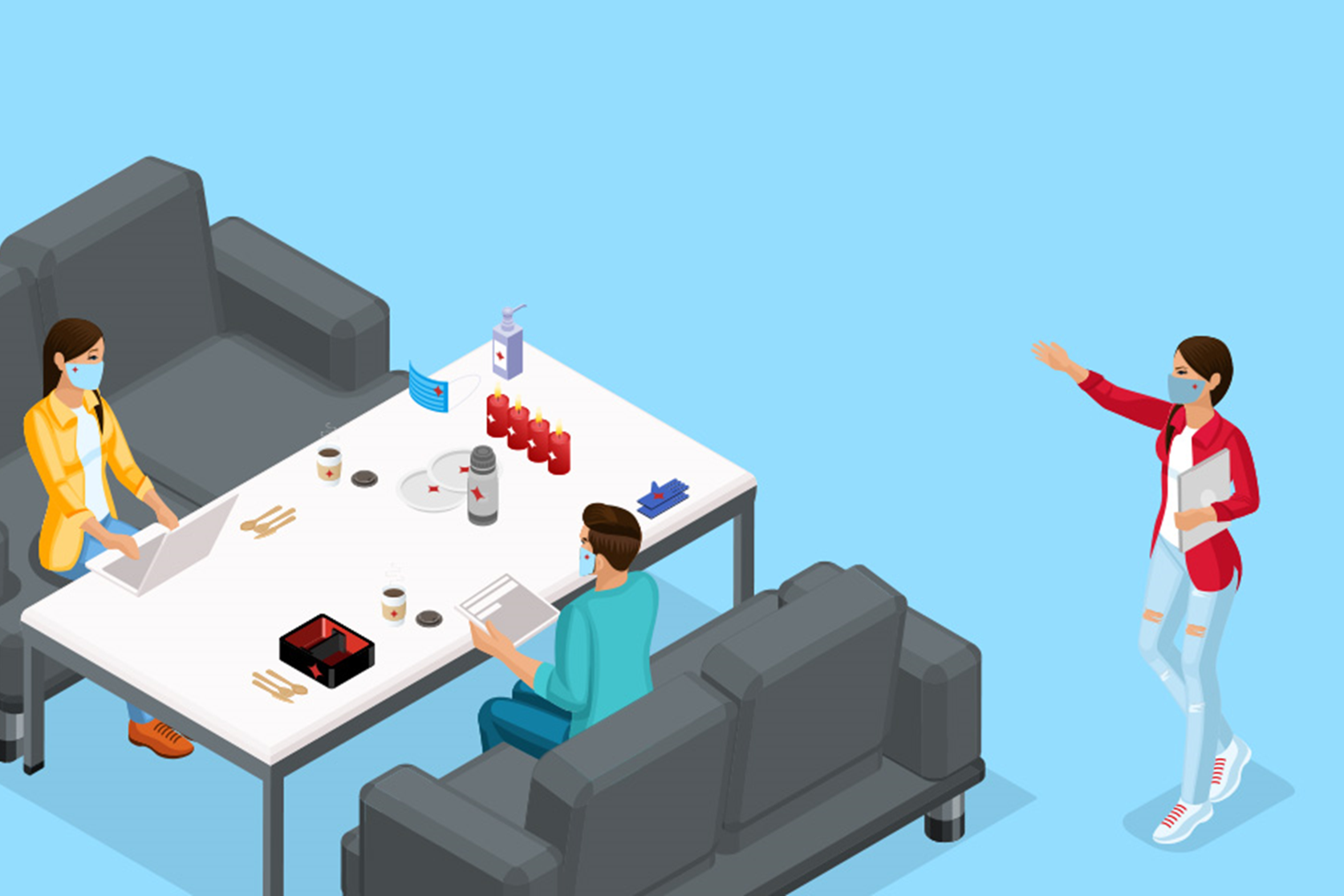 From social distancing to sanitation, restrictive policies and the prominence of protective products set a tone for a new normal that's potentially a depressing, morale-killer. At Creative Marketing Concepts, we see an opportunity to turn that negativity on its head and make our reunion at work a morale-booster.
For us, it starts with a renewed team-first mindset where we're each other's keeper. Imagine supporting your co-workers with the same compassion we feel as we applaud the tireless first responders. Yes, we are in this together!
As branded merchandise experts, we're also making our work return a memorable celebration of our culture that our colleagues will not only appreciate but will brag about. That means leaning into our "we are family" brand ethos, as well as our creativity and love of fun.
In collaboration with my Marketing and Sales colleagues, we built an employee experience plan around five key pillars that collectively, will make our CreativeMC workplace return uniquely "us." We're sharing these in real time, hoping they'll inspire you to make your team's reunion a win-win for your people and your brand. Stay Safe, Together!
#1: Cozy Office Greetings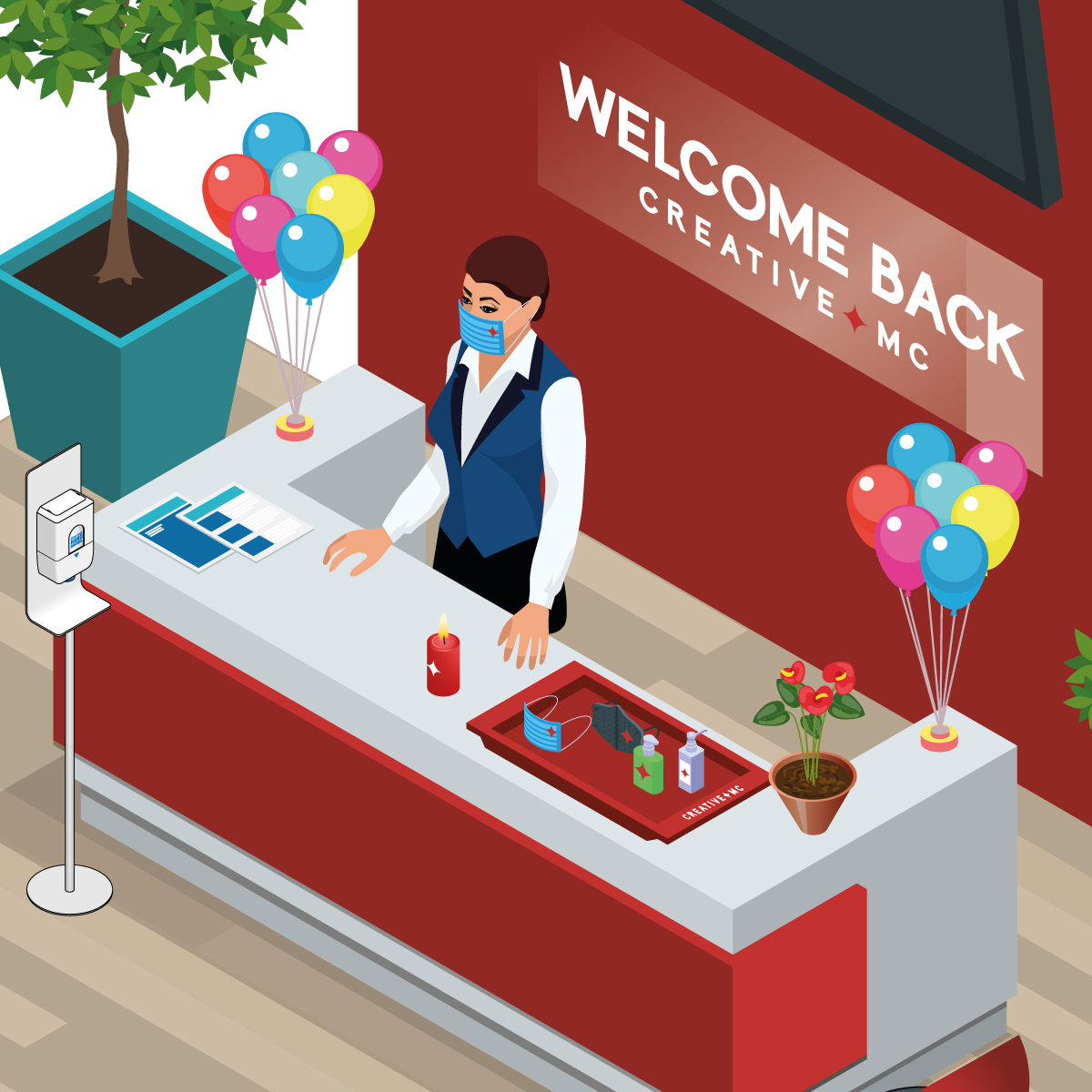 Nothing says "We Are Family" like a warm homecoming greeting – complete with balloons, signs, and flowers! With a welcoming entrance and cozy company swag like a candle at the reception desk, our colleagues' first-day nerves will melt away in favor of smiles and elbow bumps. Top these off with wireless speakers in restrooms pumping out uplifting music to accompany everyone's 20-second handwashing regime. R-E-S-P-E-C-T anyone?
#2: Employee "Welcome Back" Gift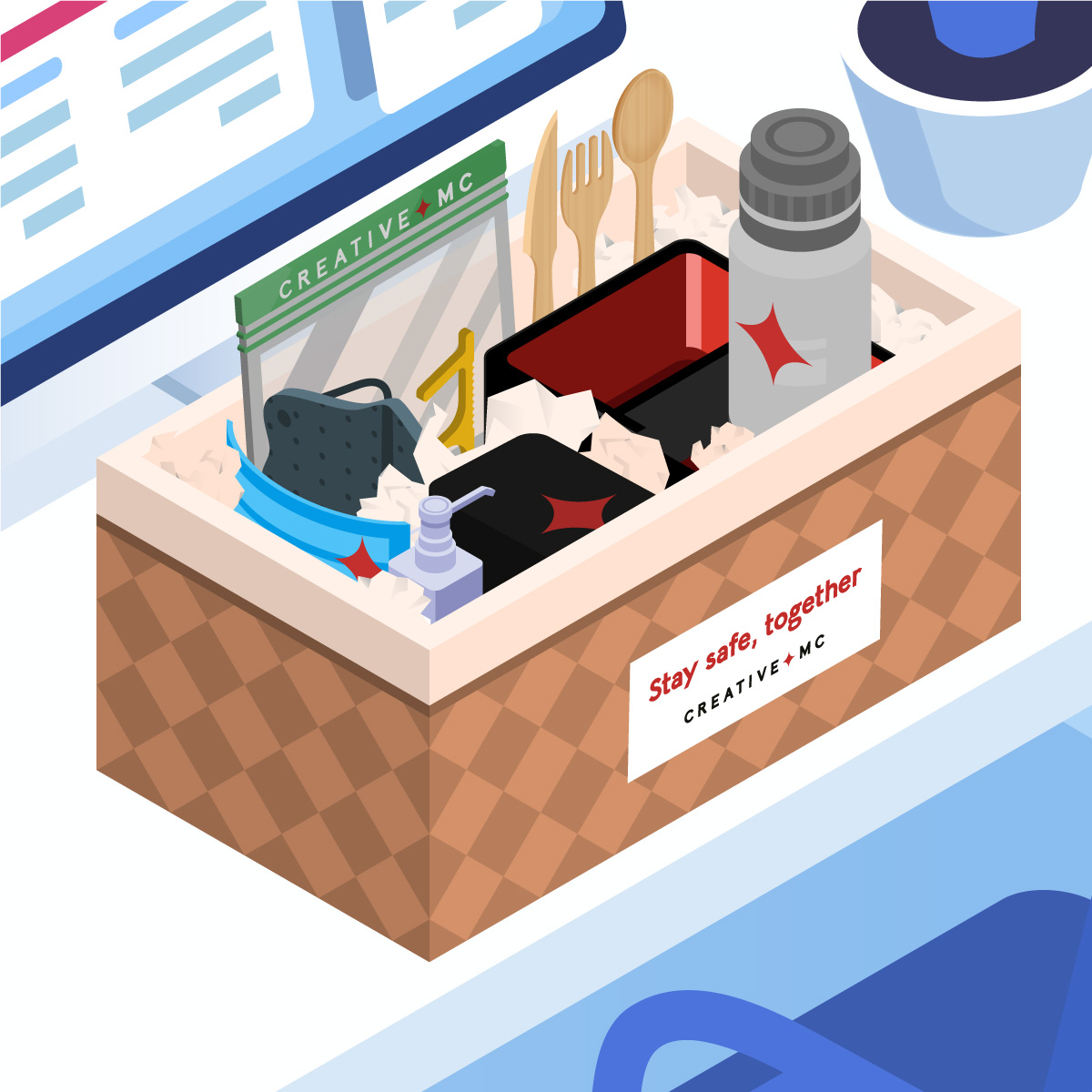 We're adding "wow" factor to our employees' essential sanitation supplies by packaging them into stylish, corporate swag gifts – including a 5-day supply of branded masks. Adding other promotional products like branded chocolates and wireless earphones not only reflects our team's love of food and music, but also lets them know they really matter.
#3: Team Celebration Event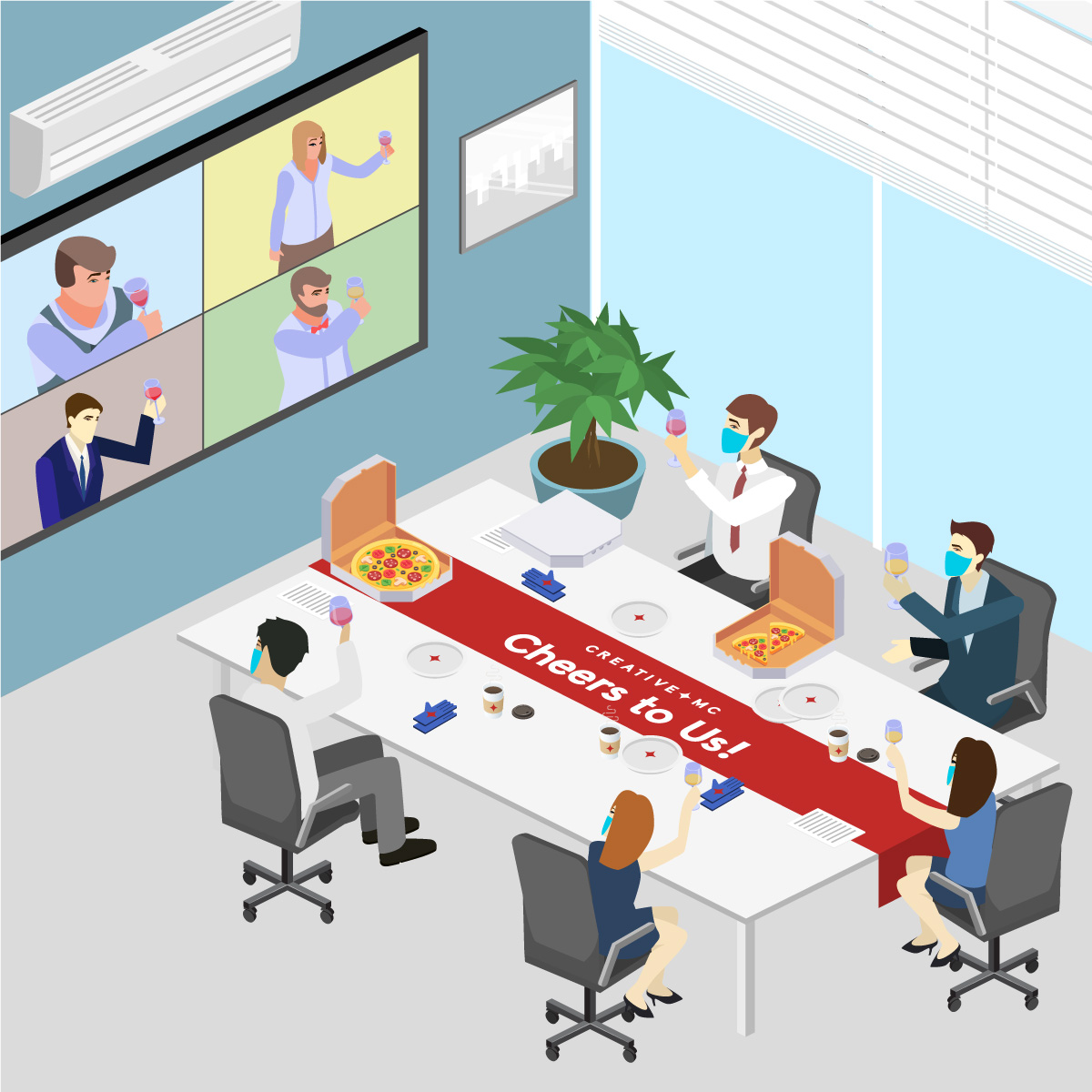 CreativeMC team-building dinners are legendary, whether it's a wine tasting and cooking class with branded aprons in San Francisco, or a fiercely competitive bowling match with funky, customized tube socks in Prague. While we can't hit the town together, we're planning a prize-filled, safe reunion party with a mix of in-office and remote employees.
#4: Team-Building Games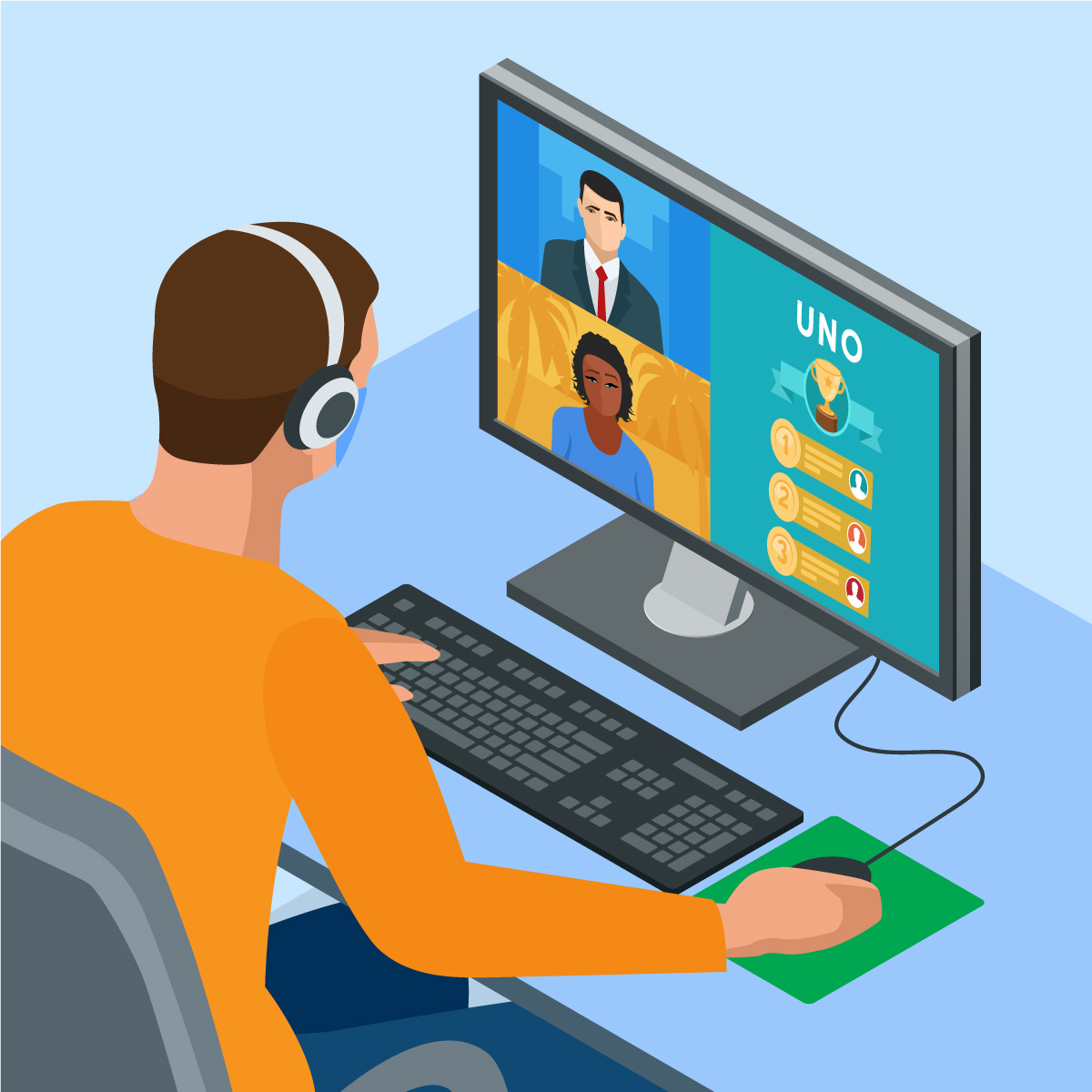 To keep our teams in five locations and two continents connected over the coming weeks, we're launching a series of virtual contests and games. From karaoke to Uno and Words With Friends, we're creating our gaming schemes as I write this. Our prizes will include not only branded eGift Cards for remote workers, but also reinforce our team-first mantra, including a winner picking the theme for our next virtual happy hour or treating 5 colleagues to lunch or dinner, paid for by CreativeMC.
#5: Community Service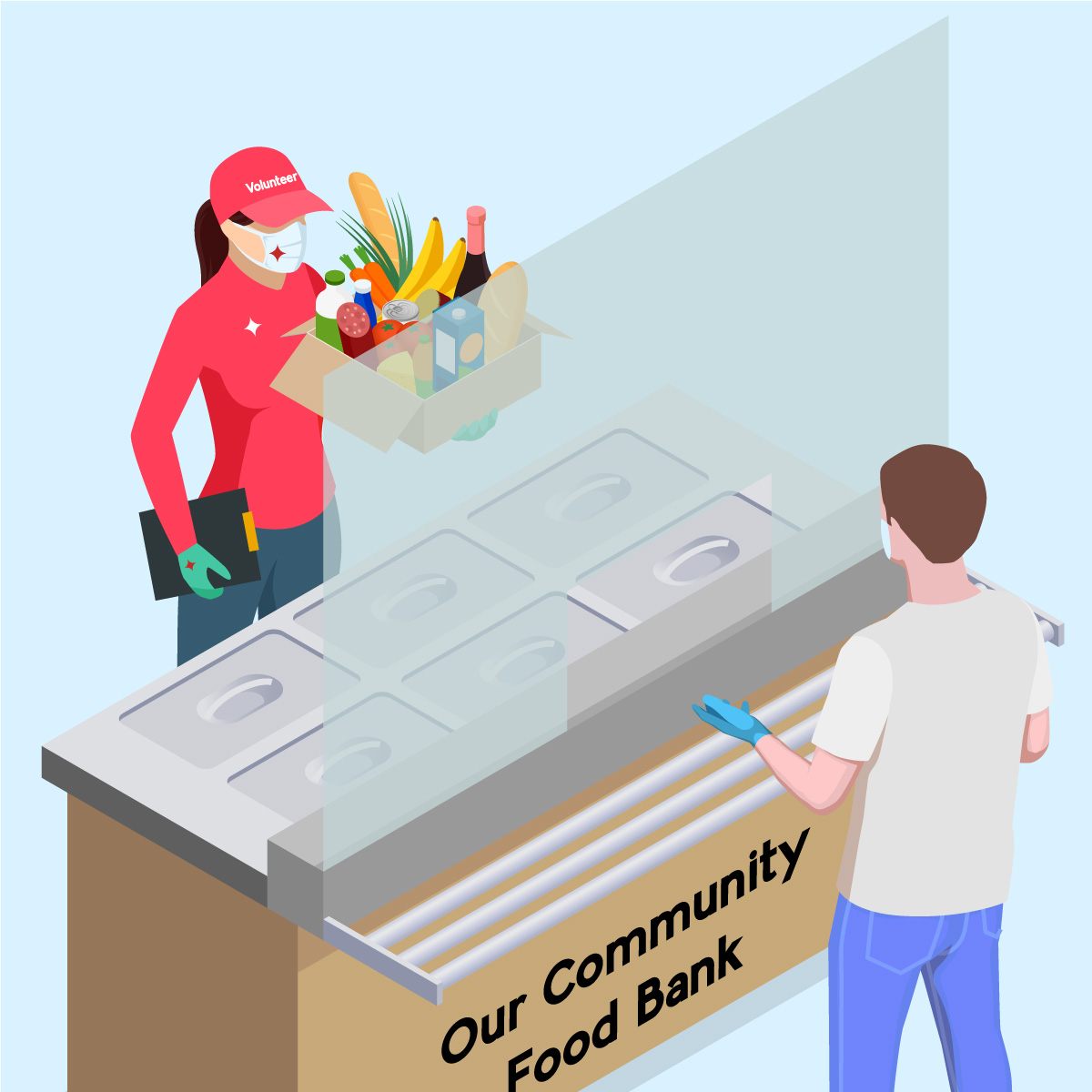 Community service has been a cornerstone of CreativeMC's culture throughout our 58-year history, so one way we'll get our groove back is by giving back. With food banks overrun with demand, we're planning to donate food and contribute to San Francisco area food banks. What an unforgettable experience to join together – both as a team and with our community – to make a difference when it matters most.
While these ideas feel just right for CreativeMC's culture, they may not translate to your company, so you'll need to apply the checklist to your own brand to devise the right plan with relevant branded merchandise. Remember: your colleagues aren't just workers, they're human beings with different hopes, fears, and emotions as we all navigate these unprecedented times. So, stay flexible – keep listening, communicating, and evolving because anyone who tells you they have all the answers is bluffing! Whatever missteps you may make will be trumped by the goodwill you'll earn through being supportive and showing that you care.
Stay safe, stay positive, and stay together!