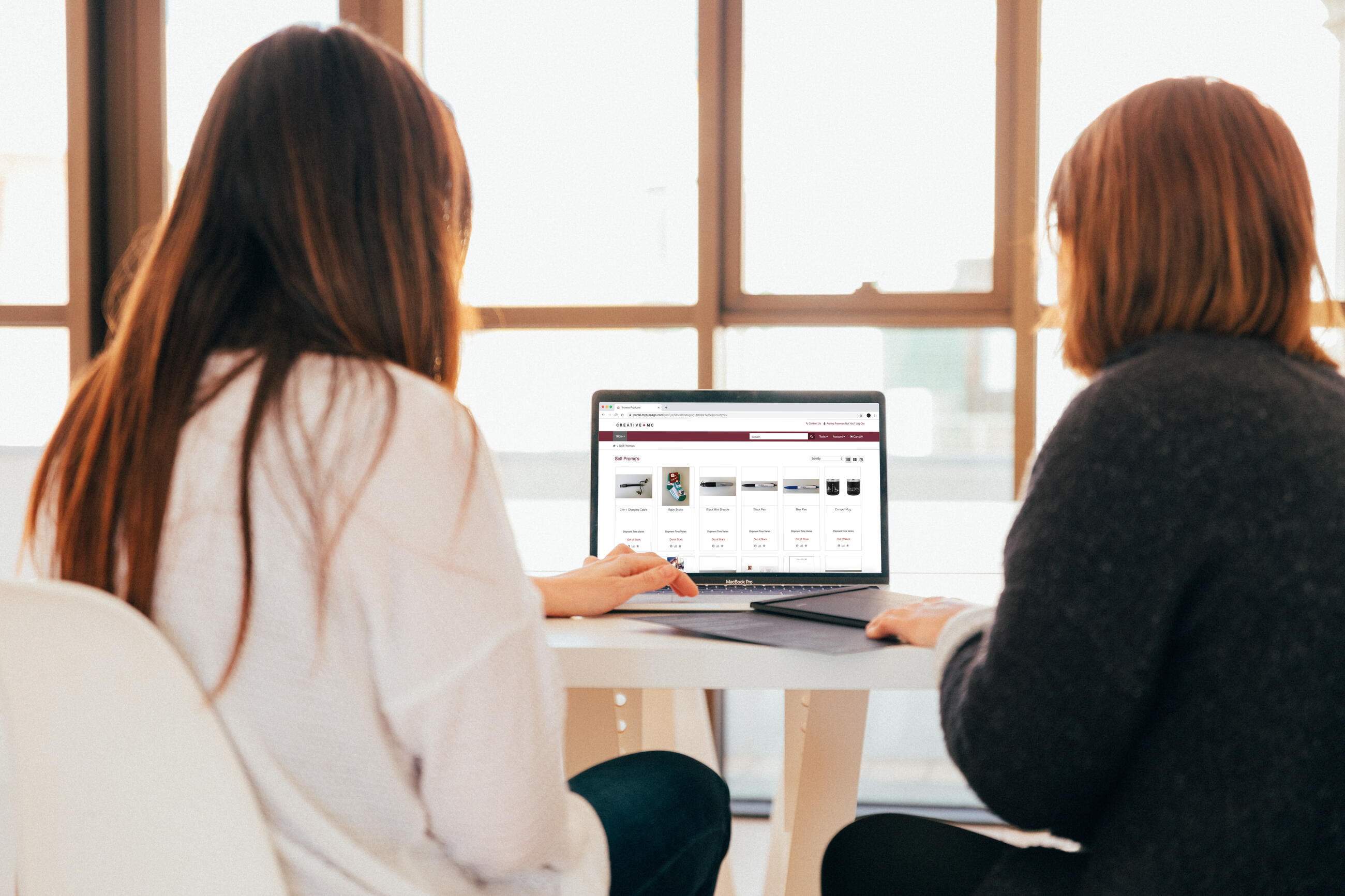 Let them choose what they like
With a company e-store, you can have your clients, employees, or anyone else access and order a variety of branded merchandise.
Set up yours in 4 easy steps
We've simplified the process and minimized the cost. Now any business can get their own e-store without having to be an IT expert or paying an unreasonable amount of money.
You'll customize the name of your e-shop, pick the items, and consult and approve of the design for your store. We'll take care of the rest. The whole process usually takes less than 7 days and is set up to fit your specific requirements.
If you still haven't launched your promotional merchandise online store, let us help you and we'll have it up and running as soon as next week.
Have a project in mind?
Whether you have a design-ready idea or just a concept, we're here to help you get your project on track. Share your vision with us and we'll respond as quickly as possible.