Top 4 Holiday Corporate Gift Trends For 2021
Show off the best of your brand for the holidays – whether the occasion is a virtual party, a swag kit for year-end employee recognition, or a sales reward. To keep you on-trend and in style, we're breaking down the Top 4 2021 Holiday Corporate Gift Trends to jumpstart your swag shopping.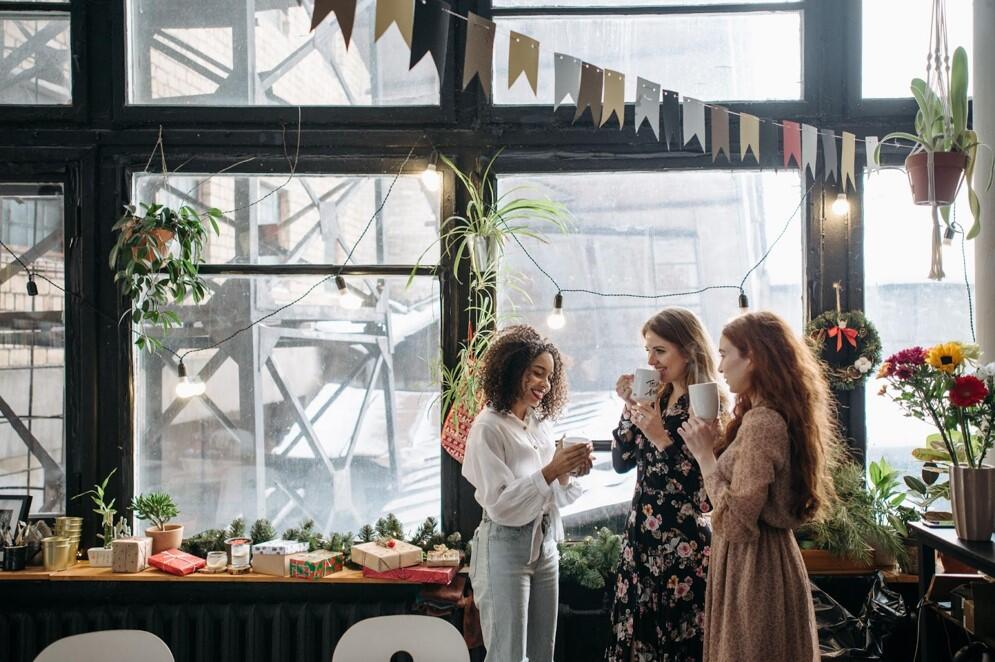 Inventory is in demand more than ever and shipping delays continue to challenge even an experienced promotional products supplier like CreativeMC, so planning is essential. We've curated the best custom merchandise to reflect a wide variety of company cultures and our expert Brand Stylists can help ensure your swag style stands out from the rest of this holiday season.
Each of the four categories – The Foodie, The Tech Guru, The Homebody, and The Modern Office – is inspired by one of the color palettes from this year's Winter Style Trends.

For those food lovers, we have a treat for every palette. If you're looking for a sweet treat this season, we love Midnight Snax's Chocolate Bark Gift Box with white chocolate and sparkling blue sprinkles (2), as well as Fairytale Brownies' Celebrate the Season Set of 24, which has a delicious variety of chocolate brownies (4). Aside from food, the latest kitchen accessories are trending. The Porter Seal Tight Bowl (1), with its compact glass design, allows for more refined food storage. This unique gift will allow you to send your guests home with leftovers and treats packed nicely in their own custom branded glass Tupperware. Another item that will fit nicely on any kitchen countertop is the Marble and Acacia Wood Cheese Cutting Board (3). A cutting board is a great customizable gift because it has so much room to show off your branding and it makes cheese time easy!
Inspired by the colors from the Brilliance trend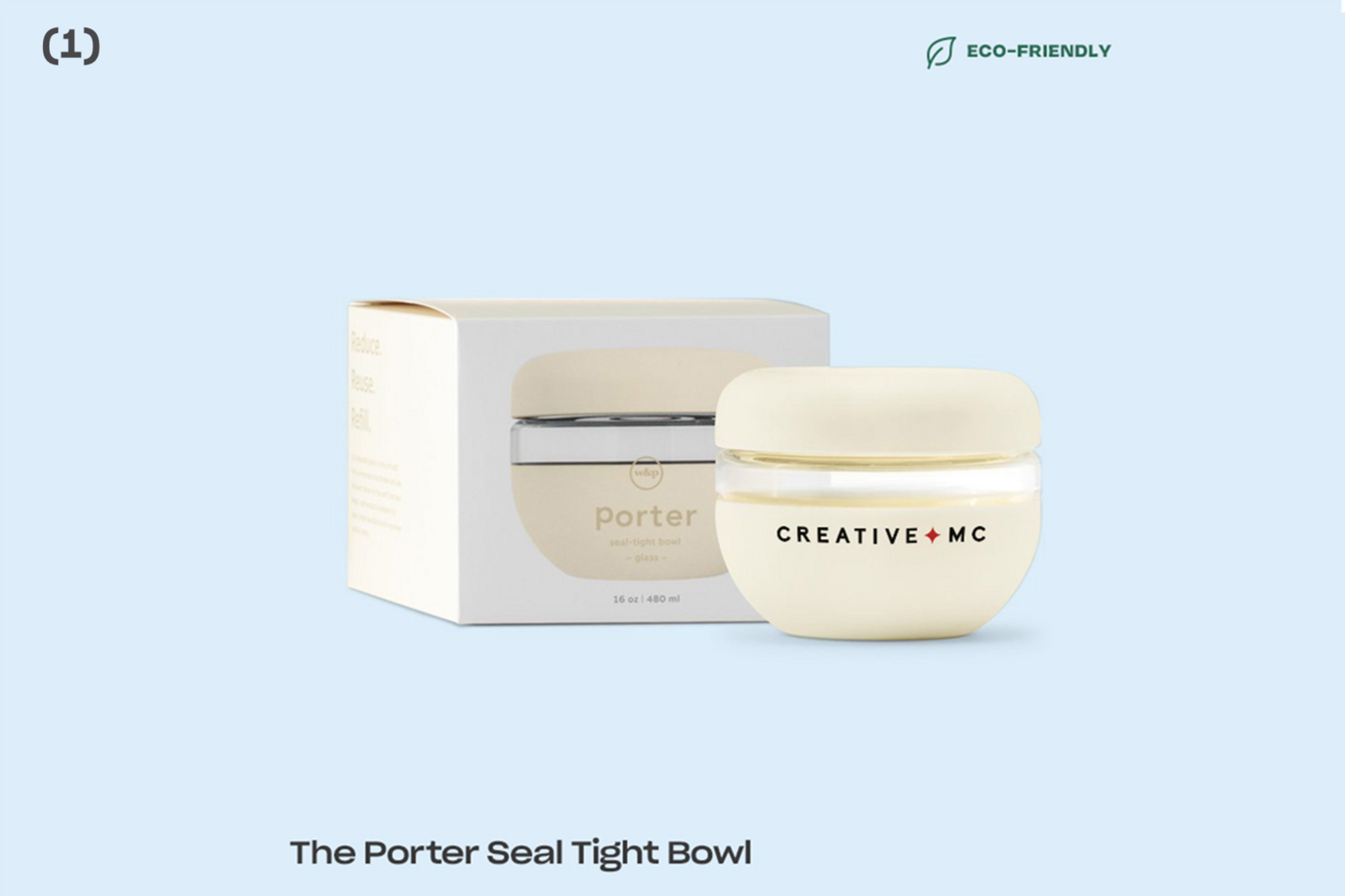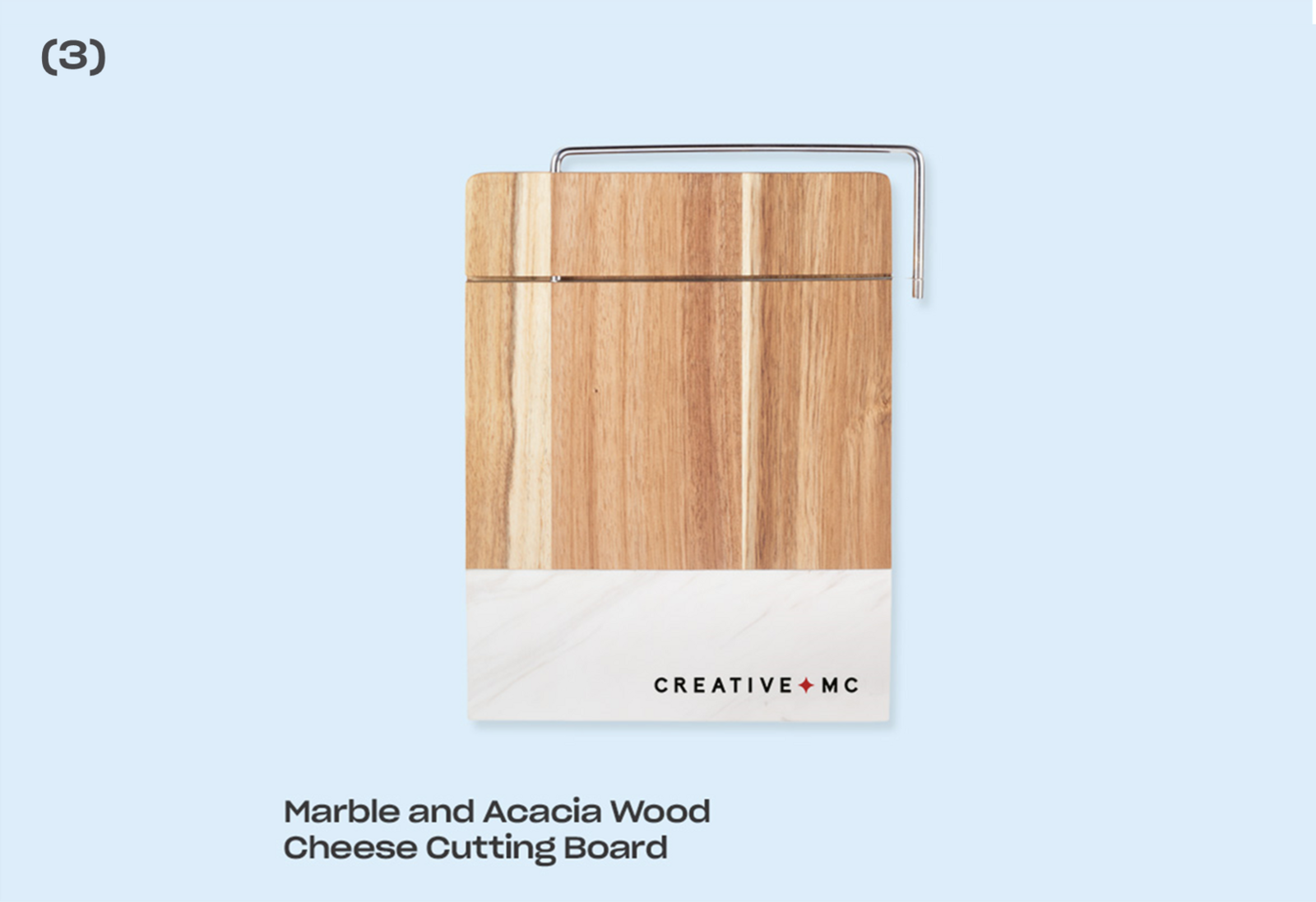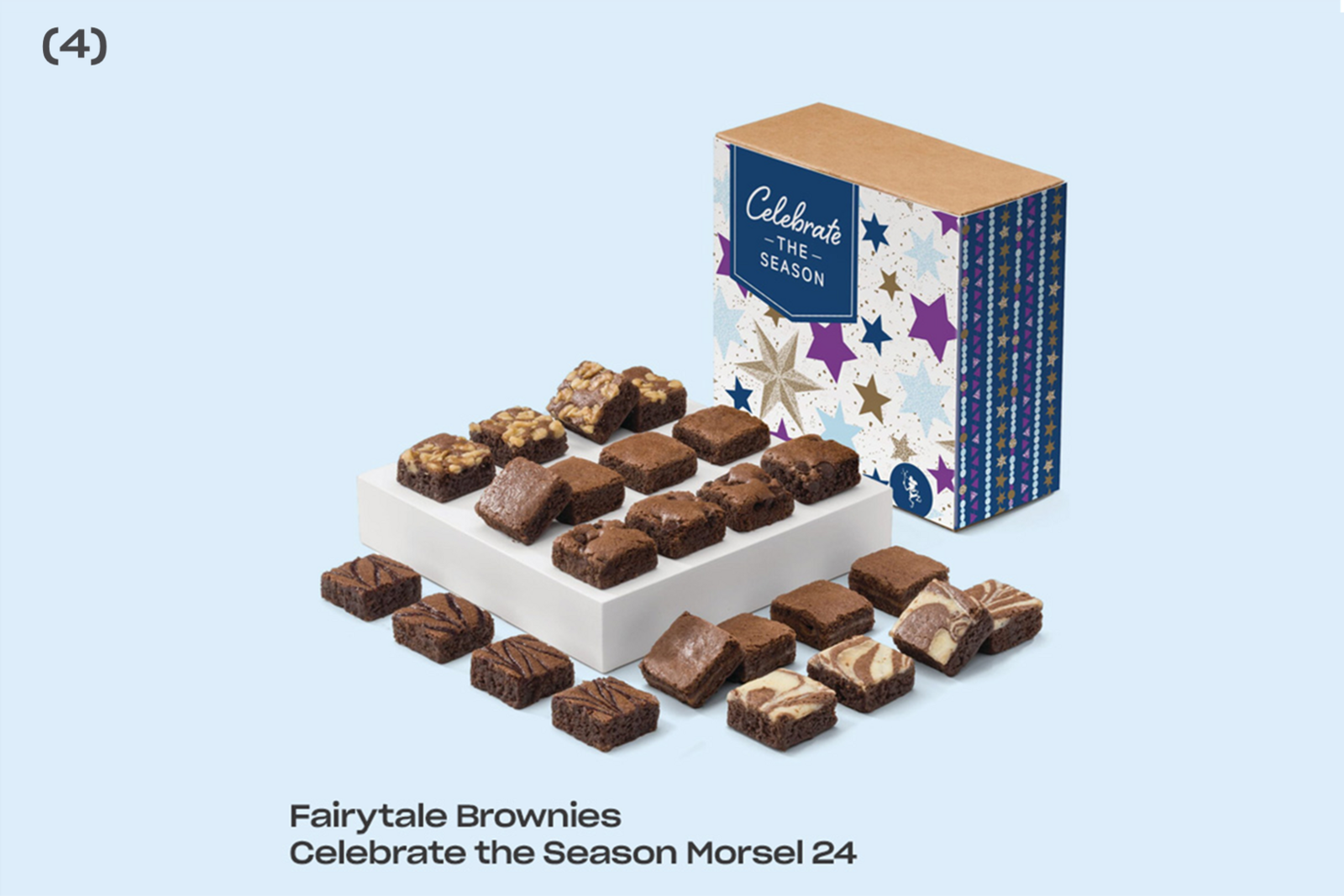 For tech-driven corporate clients it's important to find unique promotional products. Surprise recipients with the latest desk gadgets, customized with your branding. Wireless chargers continue to pop up in totally new shapes and forms. A hybrid tray/charger, the Courant Catch:3 (7), will work well as a sleek tabletop gift if you aim to impress. A popular item to add to a tech-themed gift is the Verve Stylus & Cord Wrap (6). A 2-in-1, the strap acts as a cord wrap and as a stylus which can be used on any touch screen phone or tablet. Additionally, If you know those on your gift list will have AirPods, give the gift of convenience and fashion. The Courant AirPods Leather Case (5) is super stylish and will protect those wireless pods. The last item we recommend this season for the tech-savvy is the Morley Bluetooth Speaker (8). This compact and angular speaker, with wireless capabilities, makes it easy to quickly connect and listen to podcasts or tunes.
Inspired by the colors from the Wonder trend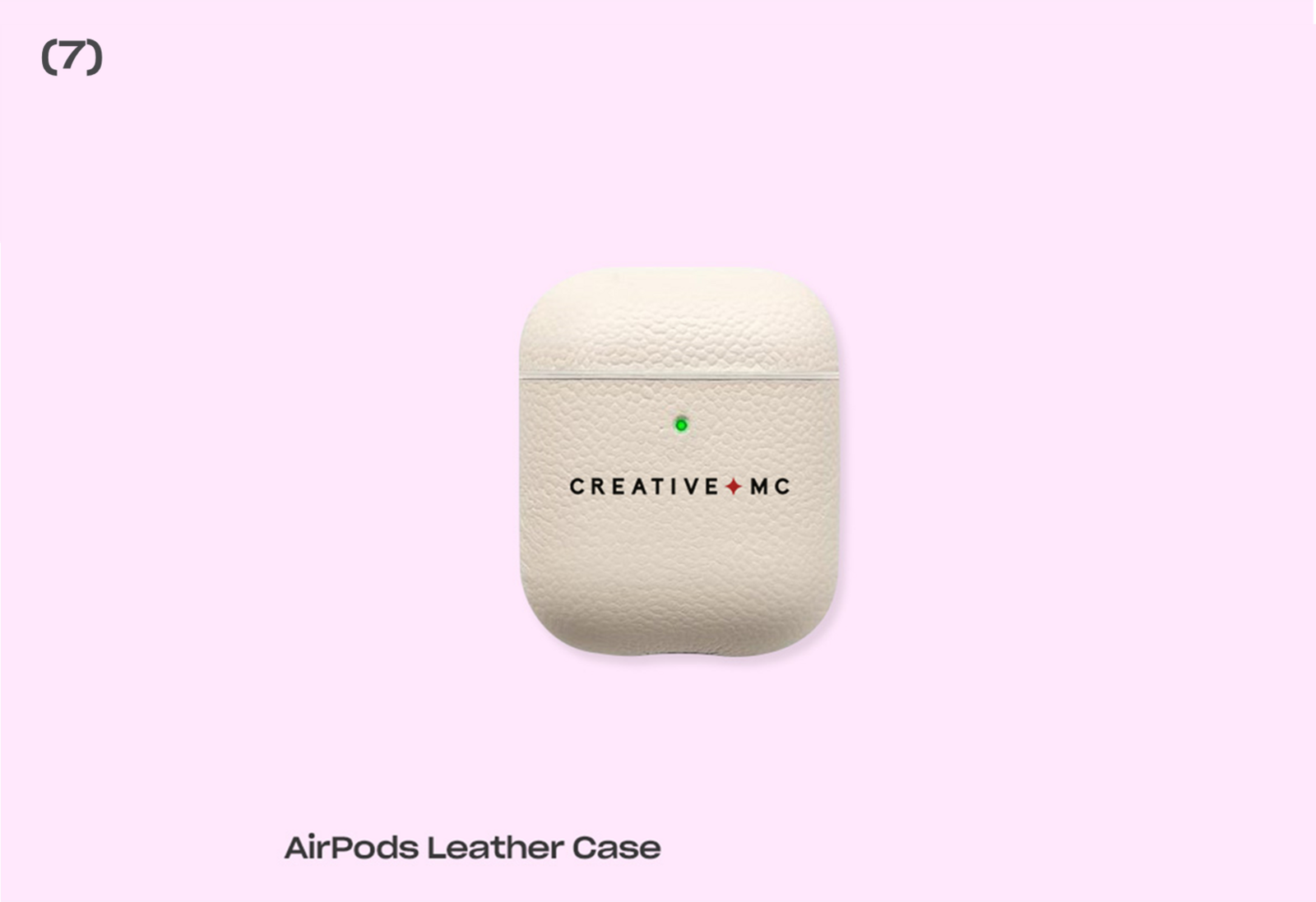 Inspired by the colors from the Element trend
These custom gifts are perfect for every home office. Staying comfortable and cozy at work has never been easier. Set the mood with the Green Pearl Jasmine candle fromKOBO (11). They are one of our favorite retail partners because of their pure soy products that are sustainably made and hand-poured in the US! You can also give away something your employees or clients can bundle up in with the Feat BlanketBlend Hoodie(12). Tie-dye is totally trending and looks great with an eco-friendly and comfy set of Conscious Step Socks that Protect The Rainforest (10). If you have an even larger budget, the Cotton Weighted Blanket (9) is a seasonal favorite that everyone will enjoy. Last year we gifted our own team weighted blankets and they have been raving all year about how calming these are.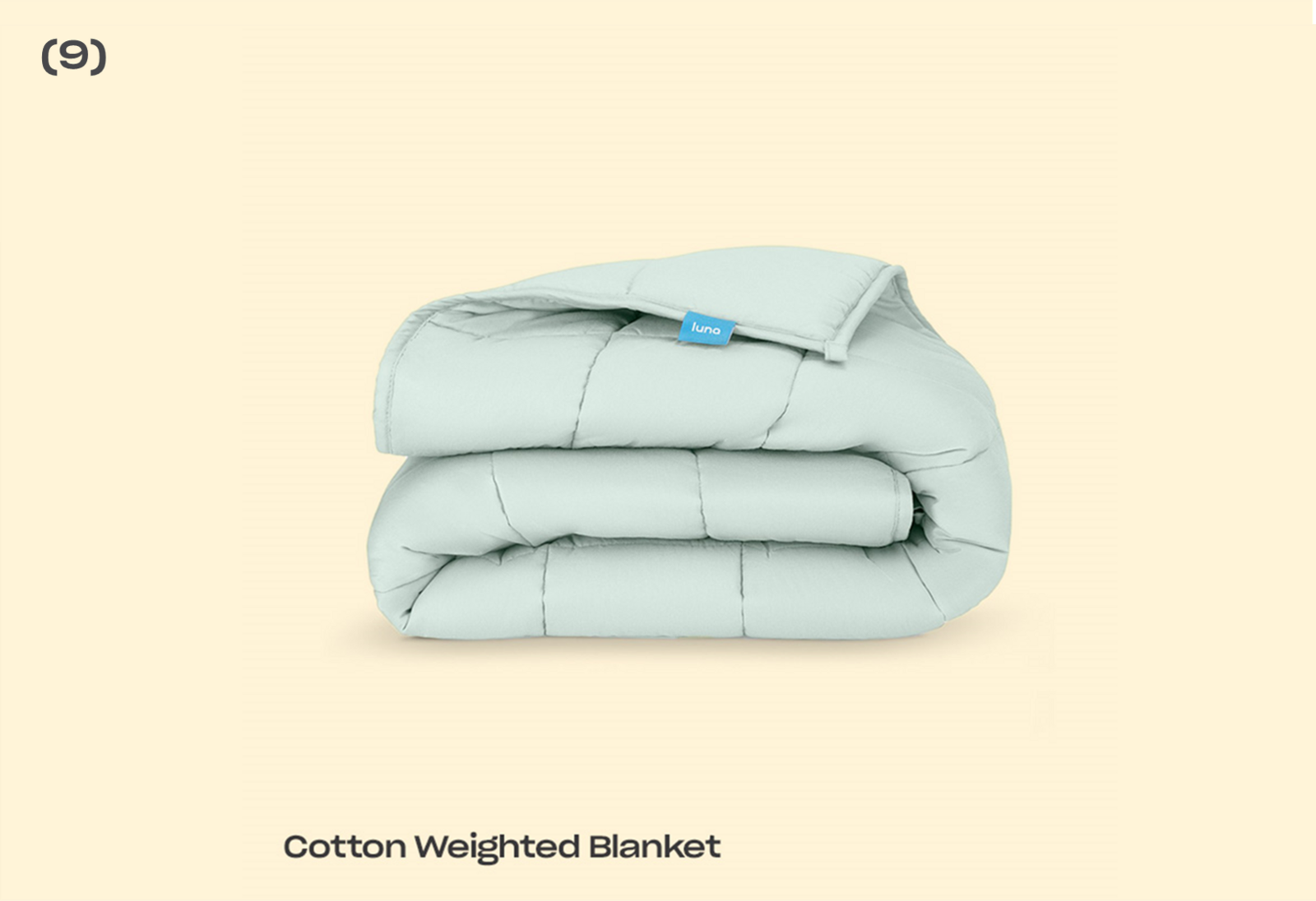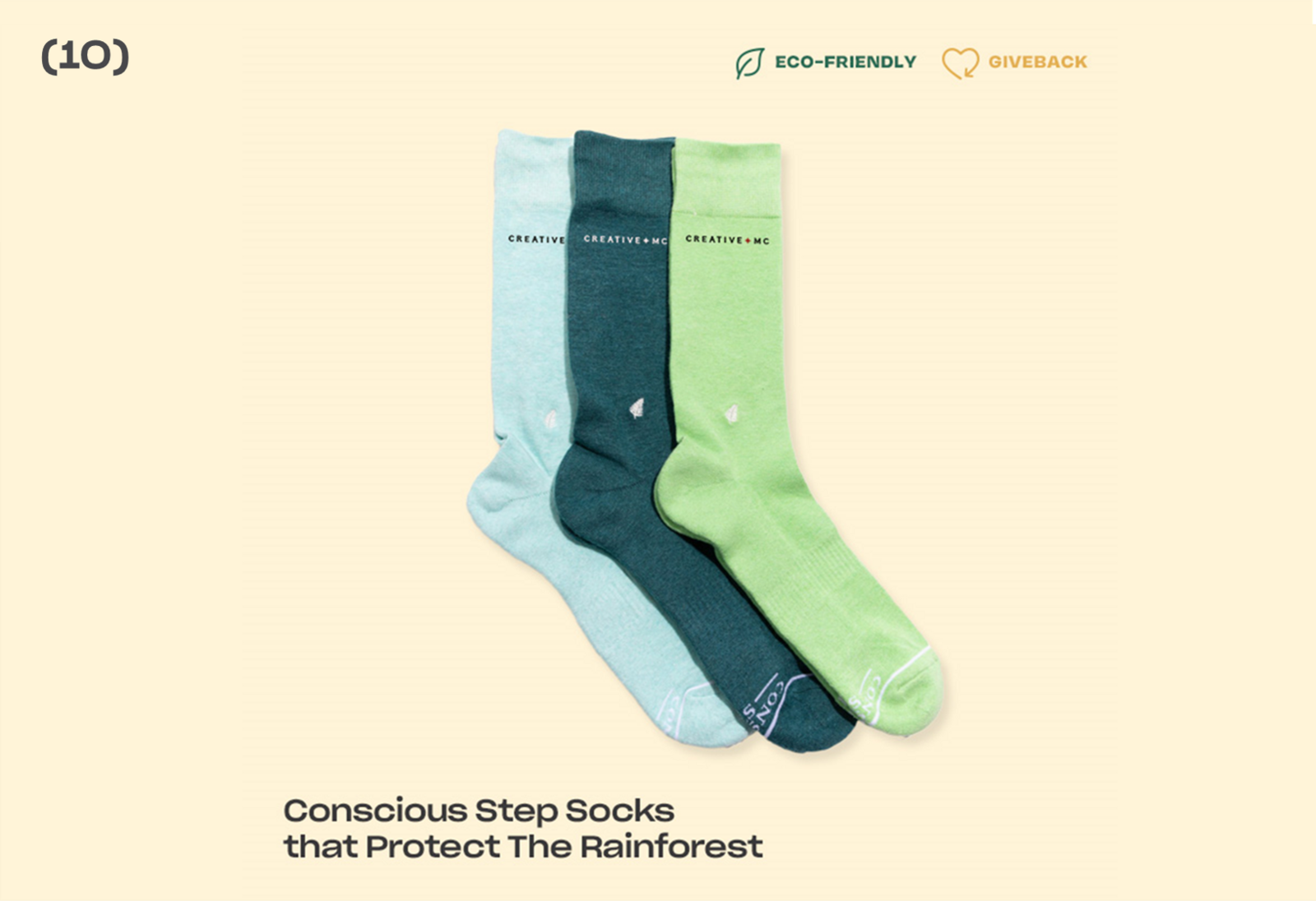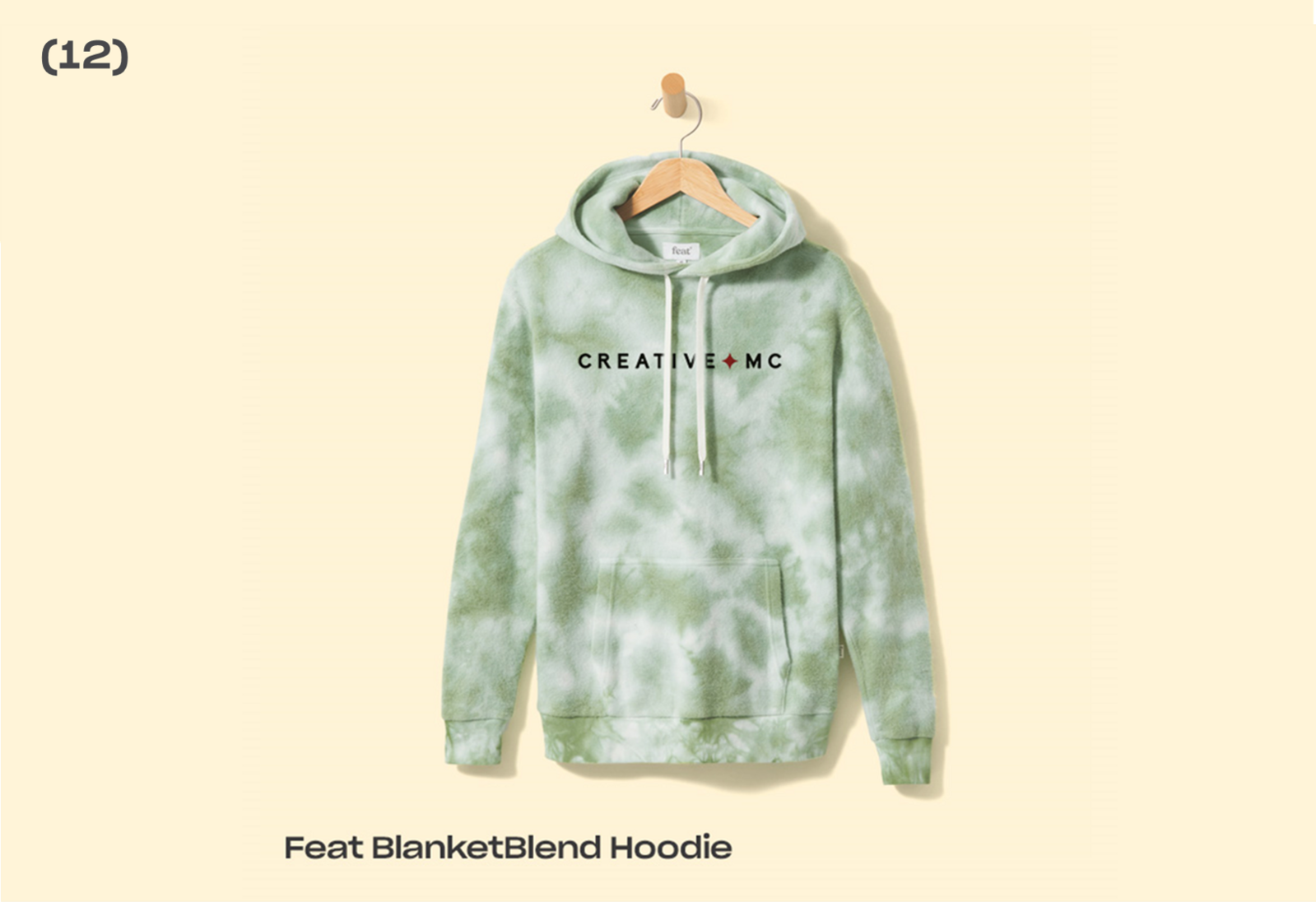 Trend #4: The Modern Office
If you're looking to put together a stunning holiday work-themed, corporate gift this year, The Modern Office category is the way to go. The first item, the Urbanista Miami Headphone (13) has active noise canceling tech that blocks out surrounding sounds for enhanced focus. Not only that, the design is both vibrant and modern. If you're looking for something a little more simple, pair the modern and smooth writing Baron Fig Squire Rollerball Pen (14) with the Peppi Spiral with Sticky Notes (16), which is perfect for jotting down your latest ideas. Add in a sleek and temperature-controlled water bottle with the Thor Copper Vacuum Insulated Bottle 22oz (15) to create a cohesive and modern desk treat.
Inspired by the colors from the Drama trend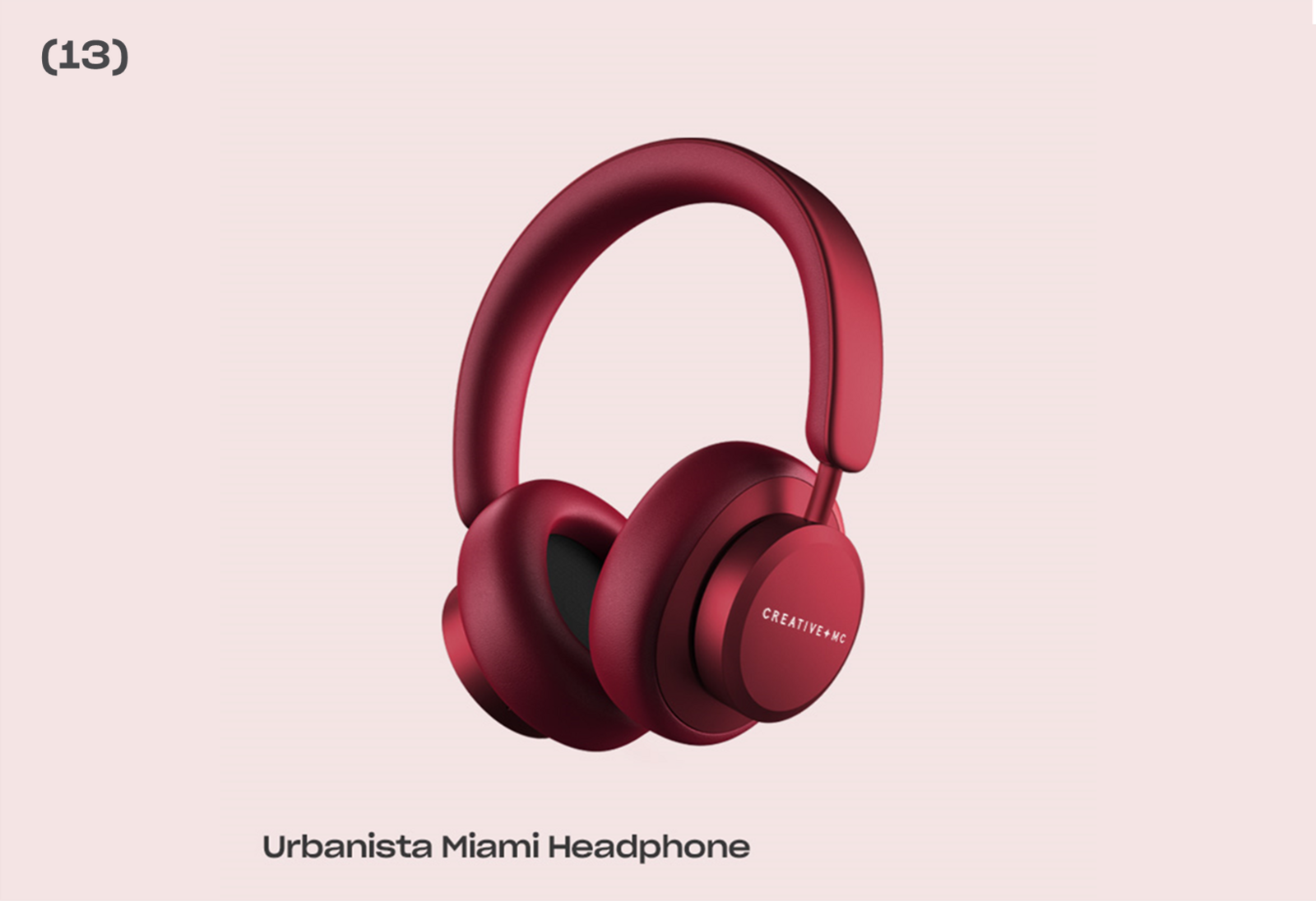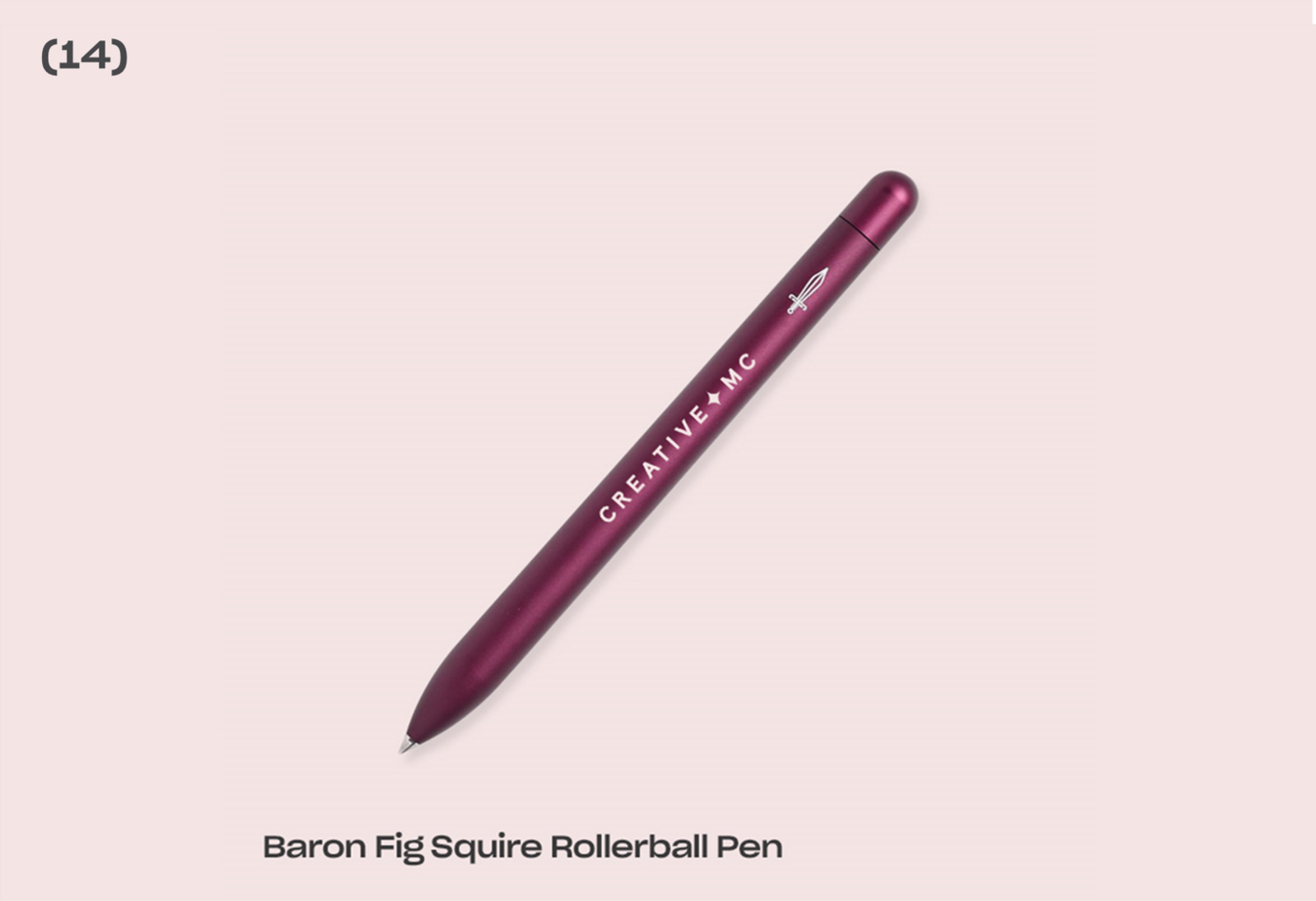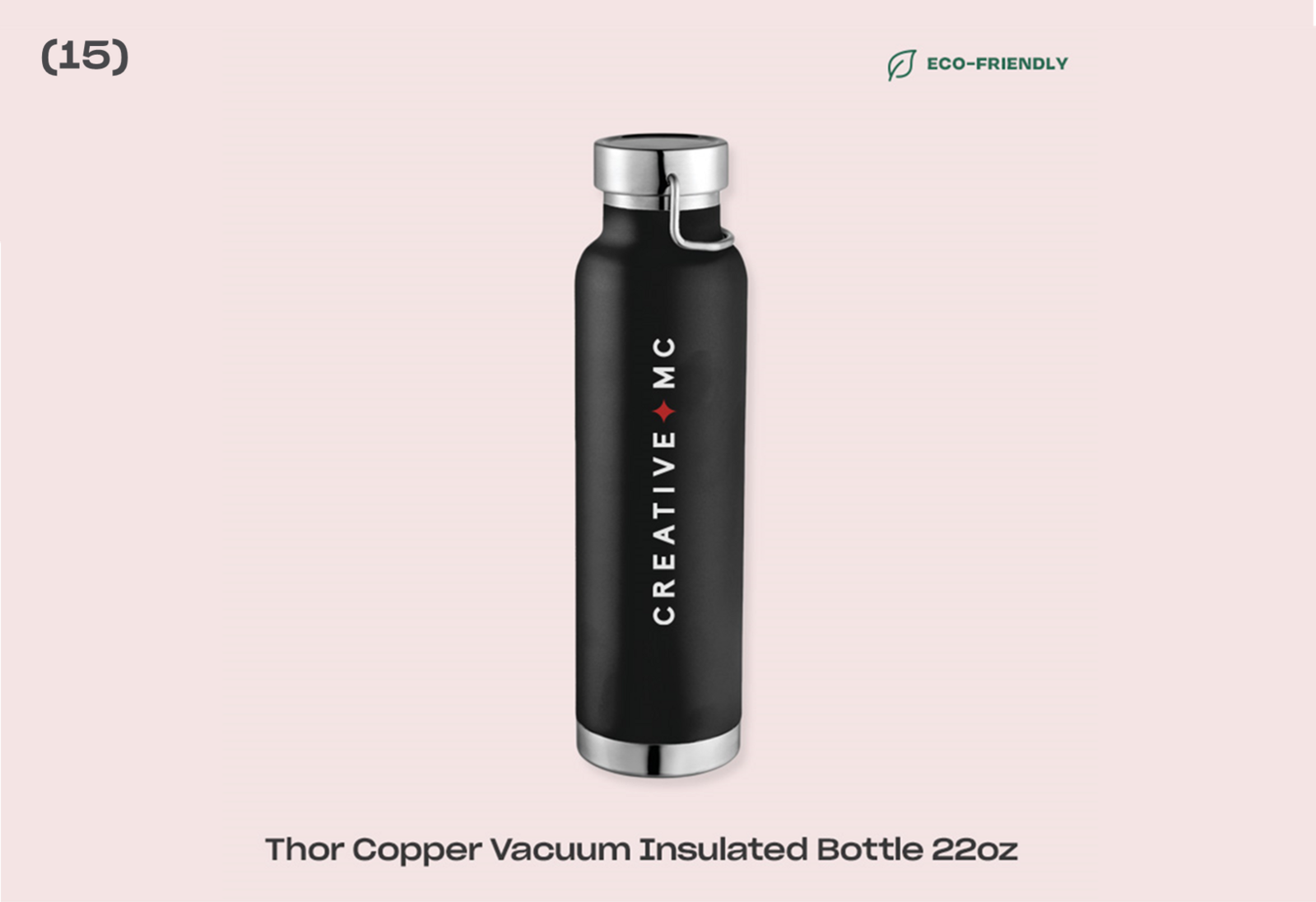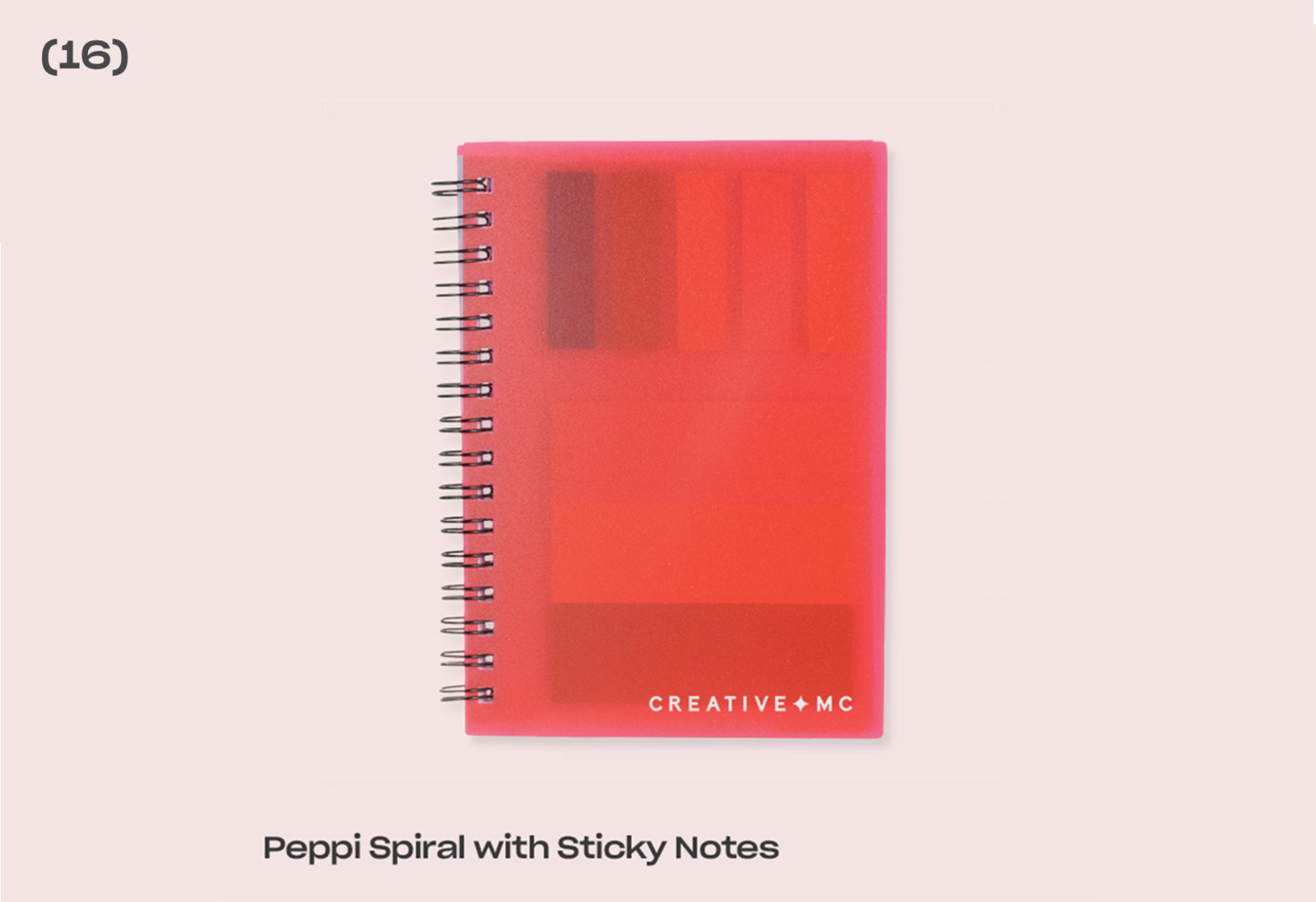 Summary
The time is now to plan your corporate gifts for the holidays. New corporate swag trends have emerged in the face of transformative business dynamics, including limited in-person engagements and many more people working from home. As a premier promotional products supplier, we've put together the top 4 categories that are trending for our clients: The Foodie, The Tech Guru, The Homebody, and The Modern Office. These looks also reflect color palettes of our seasonal Holiday 2021 Trends lookbook. No matter what company culture you're aiming to embody, having a Brand Stylist to help you navigate the latest and best custom merchandise options is a great way to ensure your swag makes your brand shine.