Cross-company access, with brand compliance
With an online company store, internal teams can order merchandise on demand from a central platform, ensuring brand compliance with operational flexibility. Our turnkey virtual solution delivers a customized branded storefront, complemented by a full suite of backend services, including multi-departmental billing, inventory reports, kitting, and same-day shipping capabilities.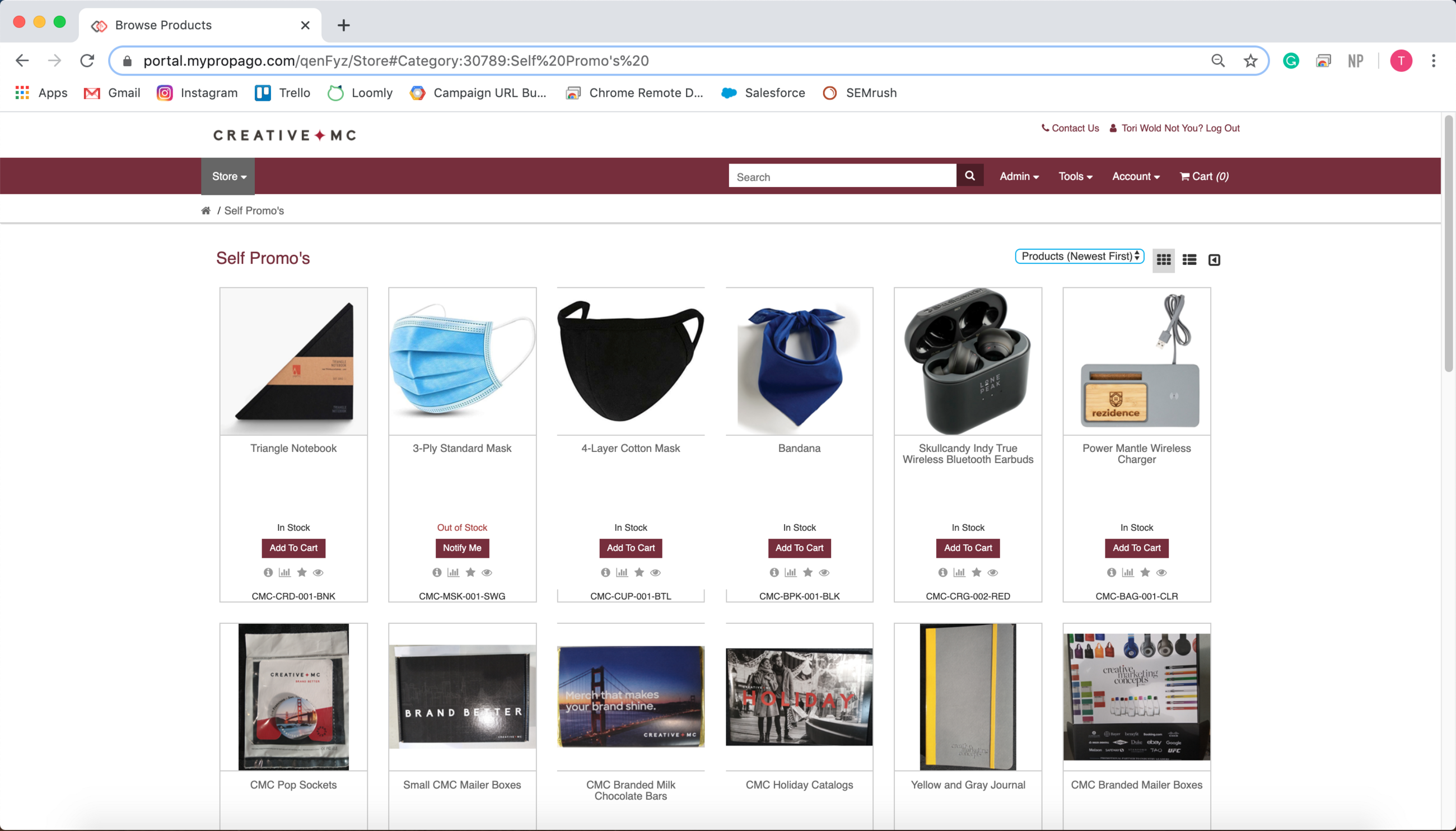 Virtual pop-up shop
If you have a short-term need, a one-off project, or don't have access to people's home shipping addresses, a virtual pop-up shop is a perfect solution! In 24 hours or less, we'll set up a temporary online store where customers, employees or virtual event attendees can order branded products or gifts. Our platform's built-in security also means your recipients provide shipping addresses directly to our system and hassle-free for you.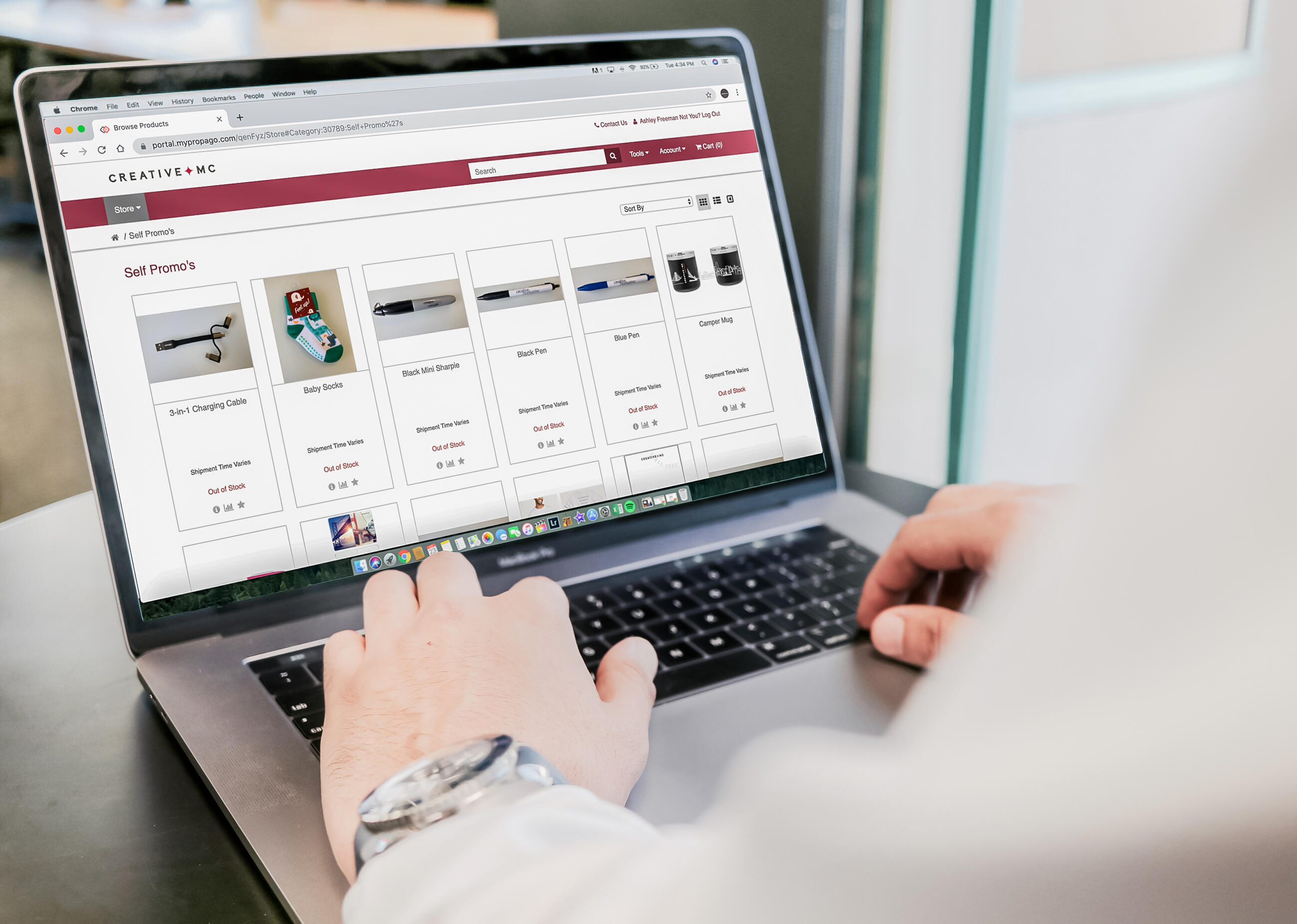 Easy setup
We've streamlined the process and minimized the cost of setup so you can get your company swag store up and running in a matter of days, without an IT expert. Brand your storefront, pick the items or order new swag, and deliver everything to our warehouse for easy shipping and fulfillment. Let us know your internal requirements, and we'll take care of the rest.
Flexible to your internal needs
Departmental needs: control what product different teams can purchase, and easily update or discontinue inventory as needed
Billing: bill orders by the department and/or accommodate credit cards
Co-op dollars: set up employee discounts and co-op budgets to enable easy colleague shopping
Pre-planned shipments: pre-plan orders and ship dates for conferences, events, and trade show swag so you don't miss ship deadlines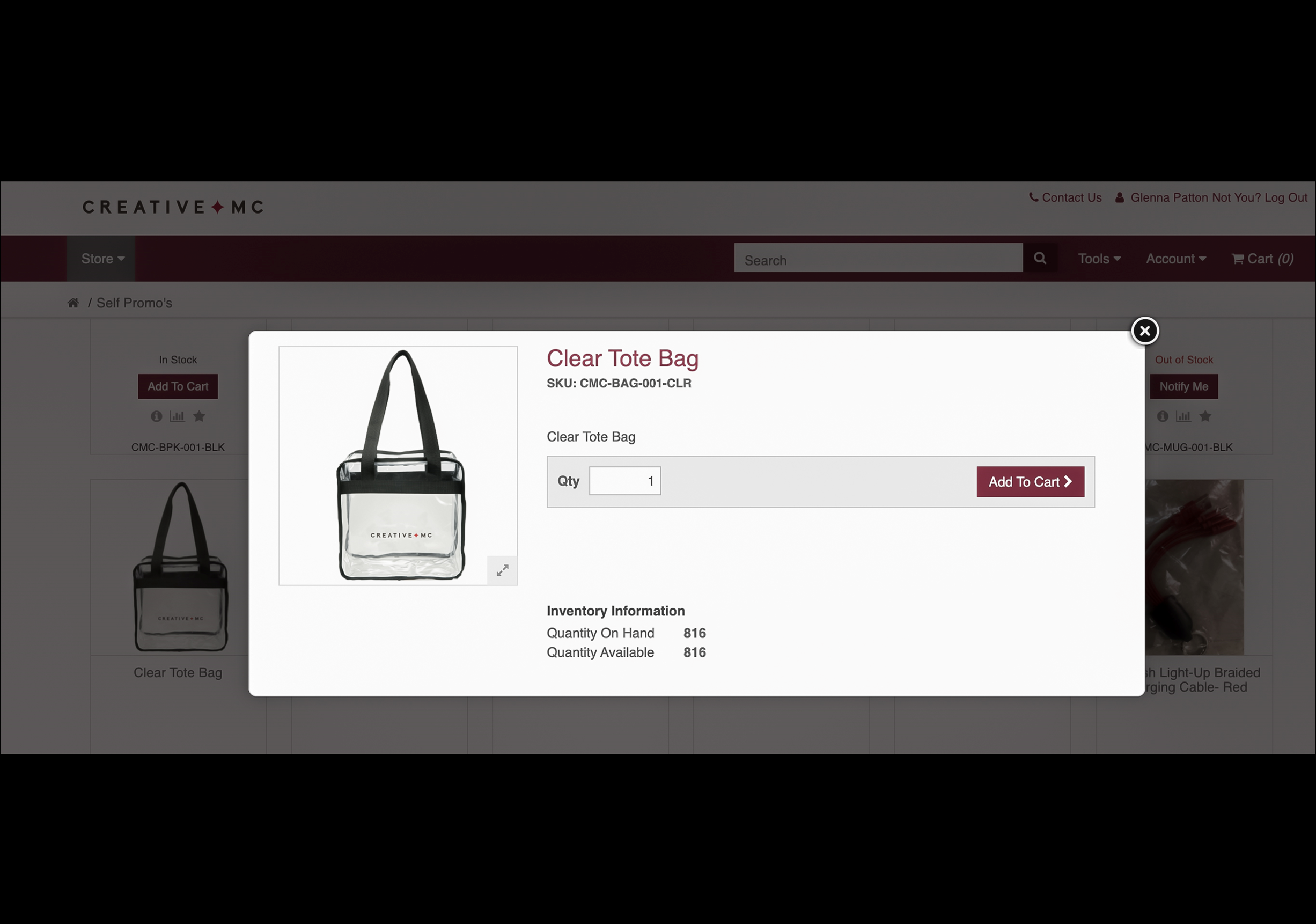 Extensive platform options
Inventory Management: customize and automate reports according to your timelines, including notifications of low stock and automatic reorders so you never run out of swag
Single Sign-On: integrate Single Sign-On solutions like Okta so your employees can log into the e-store directly from the corporate Intranet (requires support from your company's IT department)
Other Integrations: leverage our platform's open API for integrations with many other systems, including Salesforce (requires support from your company's IT department)
Let us know any other requirements – we're ready to flex to your operational needs!
Let's connect
Our team will respond to your message within the hour. Whether you need ideas or know what you want, we can help.