Iterable Creates a Global New Hire Kit Program
Iterable asked our teams in the Bay Area and Prague, Czech Republic, to create a seamless solution for creating and distributing New Hire kits in EMEA and North America.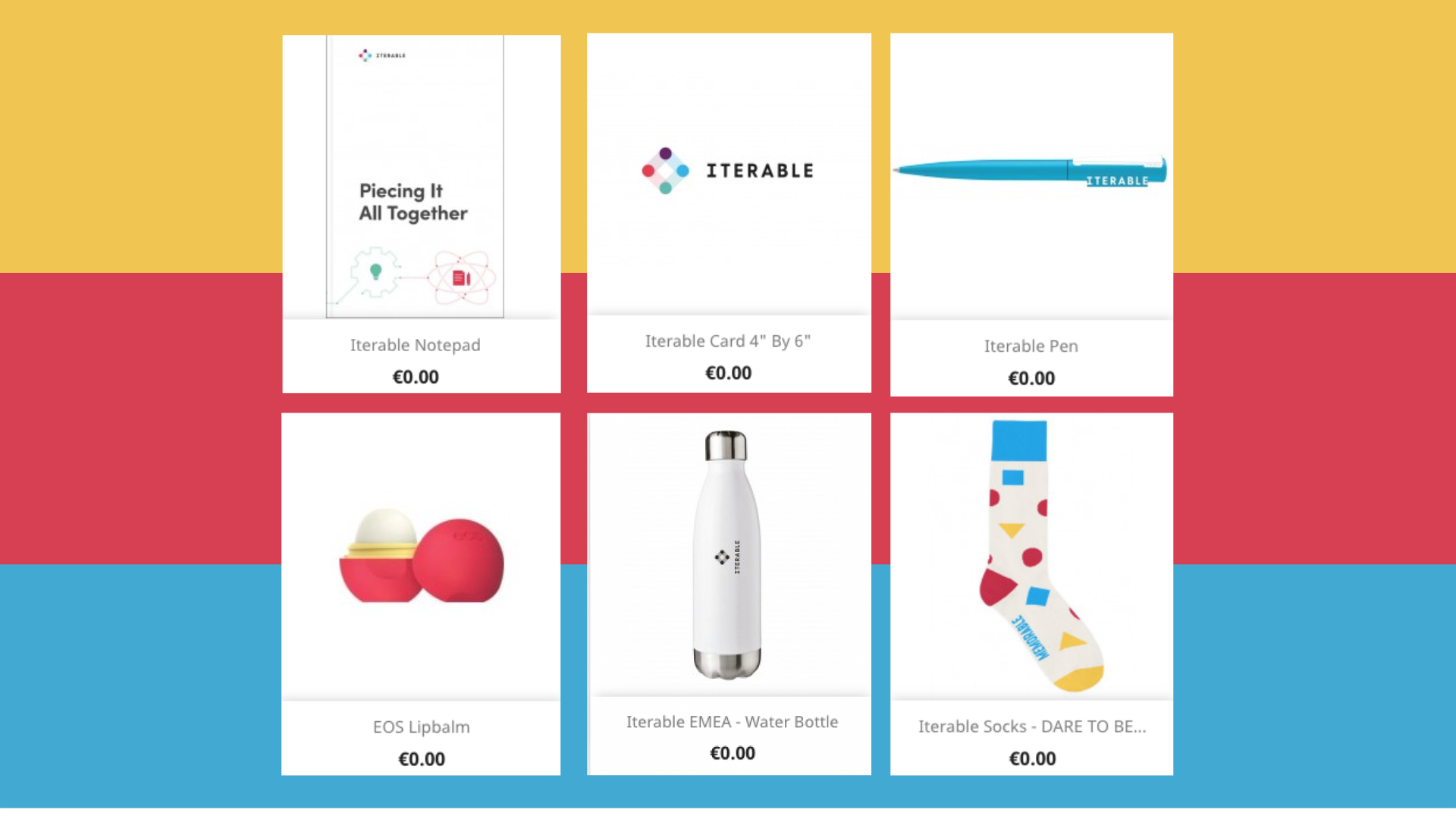 How did the project come about?
Iterable's Workplace team was looking for a streamlined approach to managing a New Hire kit program for North America and Europe. Iterable is a cross-channel marketing platform that powers unified customer experiences and provides creation and measurement tools.
What was the client's objective with the swag program?
Iterable's objective was to have comparable products in both regions, as well as a virtual, on-demand ordering platform to seamlessly distribute products to new hires as part of the onboarding process.
Who's the target audience?
Iterable's new employees in North America and Europe
What solutions did we provide?
We created virtual shops for each region, enabling orders to be placed by new hires for each respective region. Fulfillment and shipping are also managed regionally, which is both cost- and time-effective. Products were made in both the U.S. in Europe, and select items were bulk-shipped to our BFP warehouse in Prague, Czech Republic for regional distribution.
From which region did we manage this project?
CreativeMC in San Francisco and BFP in Prague collaborated on product selection and the approach to the regional virtual shops. While the billing is managed centrally through CreativeMC in the U.S., the client speaks to our teams in both regions as needed.
What was the impact and what does the client appreciate most about our services?
Iterable asked for a seamless structure for a global program and our one-stop-shop delivers swag and an online ordering platform totally tailored to each region. At the same time, Iterable is funding and managing the program centrally, while also maintaining consistent standards of quality and product types across both regions.
Find more information on our Global Capabilities here