Flexible Corporate Gift Program for Xero
Xero created a suite of eight themed corporate gift sets that delivered both consistency in branded packaging and flexibility in messaging and products.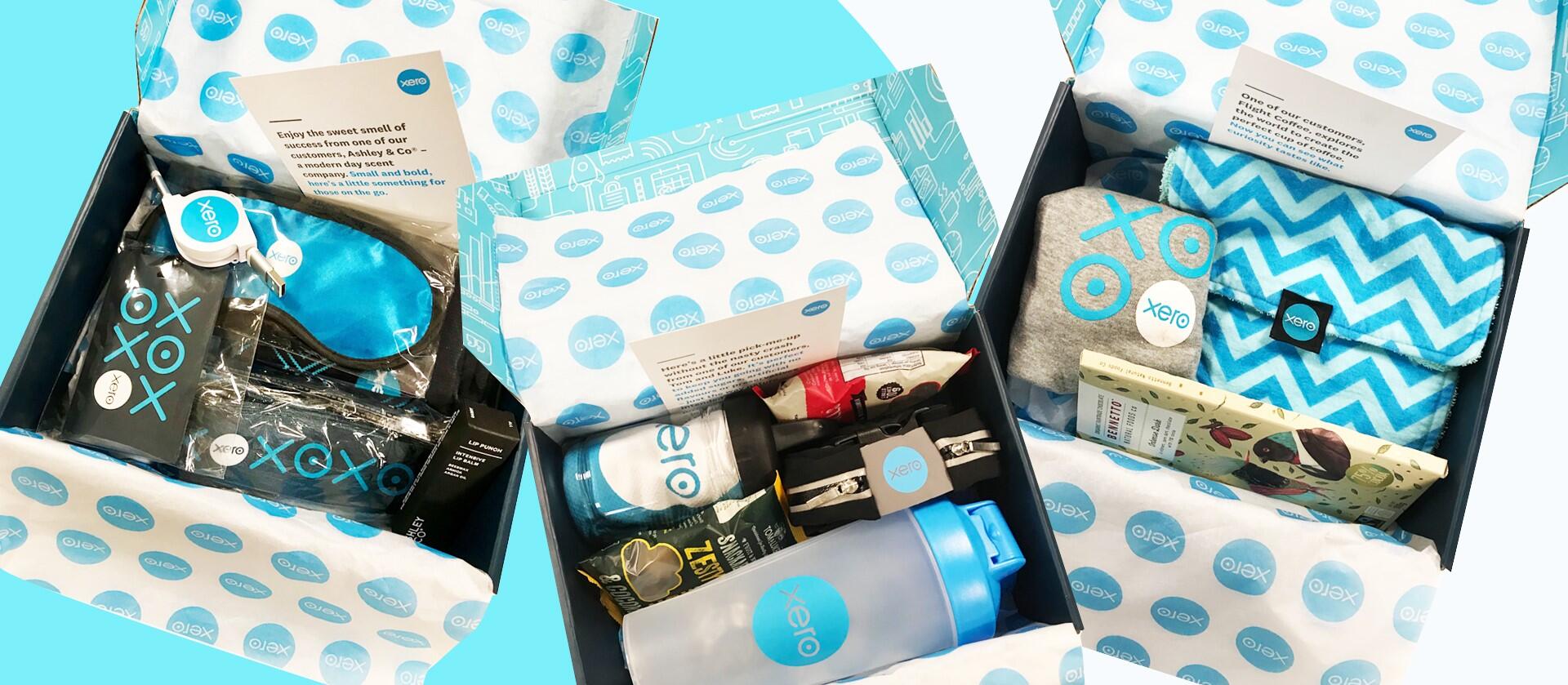 Who was the target audience?
New hires, employees, and existing clients, as well as a variety of prospects nurtured by sales teams.
What was the business objective?
Our client asked us to create eight different "special delight" gifts for a range of internal and external audiences. At the same time, Xero did not want to reinvent the wheel with each gift; instead, they needed a streamlined approach to the branding, while also ensuring each gift was relevant to its intended target audience.
Why did they choose these particular products?
Our solution started with a theme for each box – such as travel, wellness, new babies, kids, dogs, sunny day out. For example, the dog box included a Xero-branded leash, bandana, chew toy, and treats. This approach enabled teams to pick which gift would be most relevant to their recipients, whether they were employees or external audiences. The second component of our solution was cost-efficient packaging: a gorgeous, fully branded box design to be used for all gift sets. The contents of each box were then customized with a messaging card, as well as products tailored to the gift theme.
What was the result or impact of this project?
Xero was so happy with this efficient approach to a complex gifting program that they've continued it for two years, and it's inspired similar approaches to programs we've created for other clients.