Notion Onboarding Kit
We worked with Notion to upgrade and streamline their new hire kit process.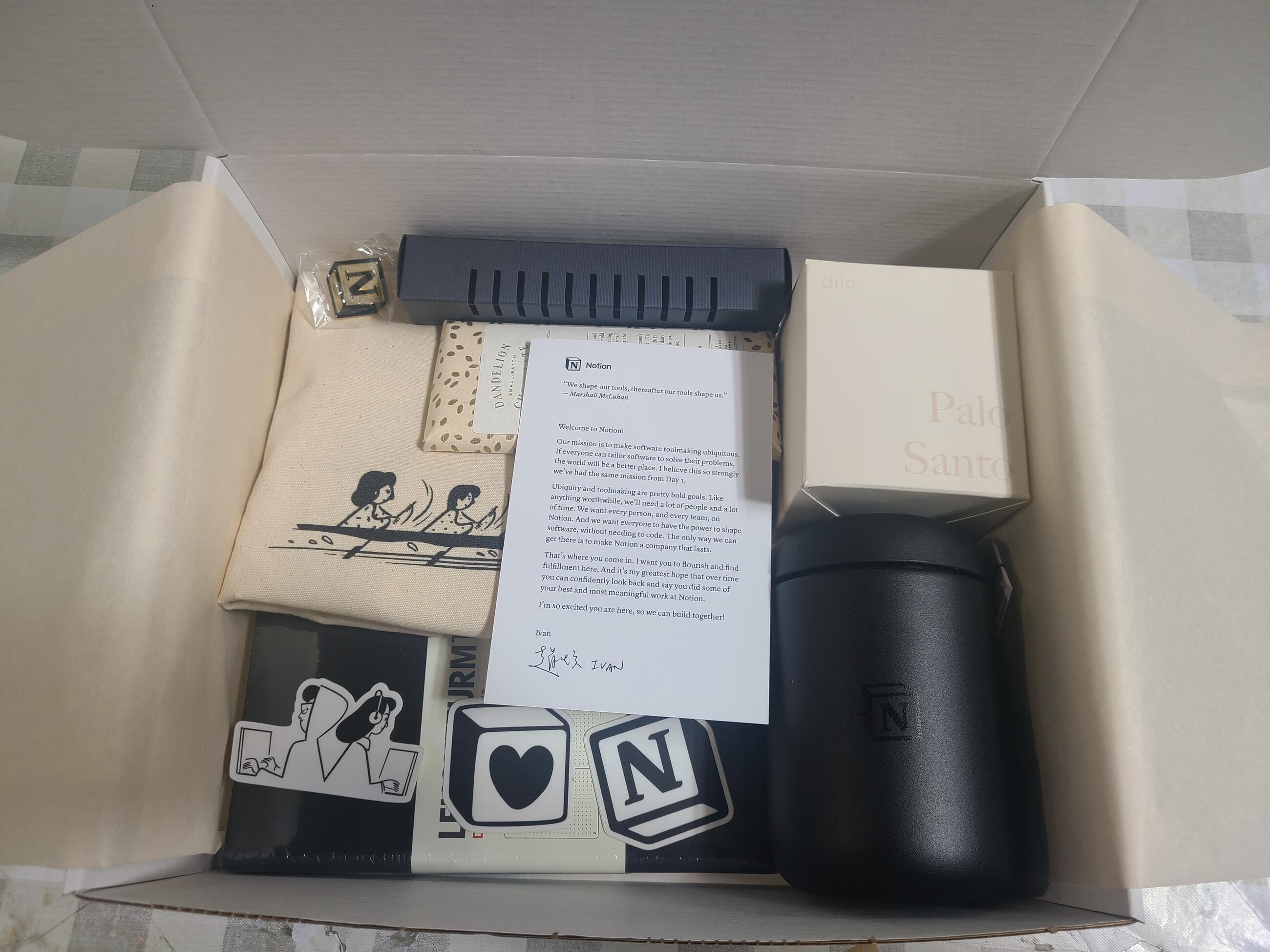 How did the project come about?
The client reached out to us to determine if we could help them curate new hire kits. They had some specific items in mind, and we helped come up with the rest!
What's the purpose/objective of the project - did this represent a shift in how Notion approached their kits?
The objective was to help streamline the new hire kit process for Notion so our client didn't have to keep swag at their office, package the items or send the kits on their end. We created a new hire kit in their e-store, so whenever they have new employees, kits can easily be ordered (already packaged and ready to go) and shipped from our distribution center!
What problem/challenge is CreativeMC solving for the client?
We are helping Notion solve storage issues by removing kits from their office and handling all shipping concerns – both domestically and internationally. We are making it quick and easy for Notion to ship new hires their swag!
Who's the target audience?
New hires at Notion
Why did they pick the products they ordered?
The kit was carefully curated by Notion to incorporate products they know their employees will love and actually use. An eco-friendly canvas BAGGU tote bag, a matte black Carter Everywhere Mug from Fellow, and a softcover notebook with dotted pages from LEUCHTTURM1917 help new Notion hires get ready to start work in style, while a dilo Elsewhere PALO SANTO candle and Dandelion Chocolate bar set a positive mood.
Are they using a virtual pop-up shop, company store, fulfillment or other distribution services? If so, which?
We manage Notion's company e-store, and we've done a number of fulfillment/kitting projects for them. The new hire kits are an extension of their existing virtual store.
What was the business result or impact?
This process has been so successful, Notion keeps reordering products so we can keep up with the new hire kits that need to be shipped out!