Zynga's Black History Month gift sets
We worked with Zynga to create a gift box for its Black employees both domestically and internationally to celebrate their contributions and honor Black culture for #BlackHistoryMonth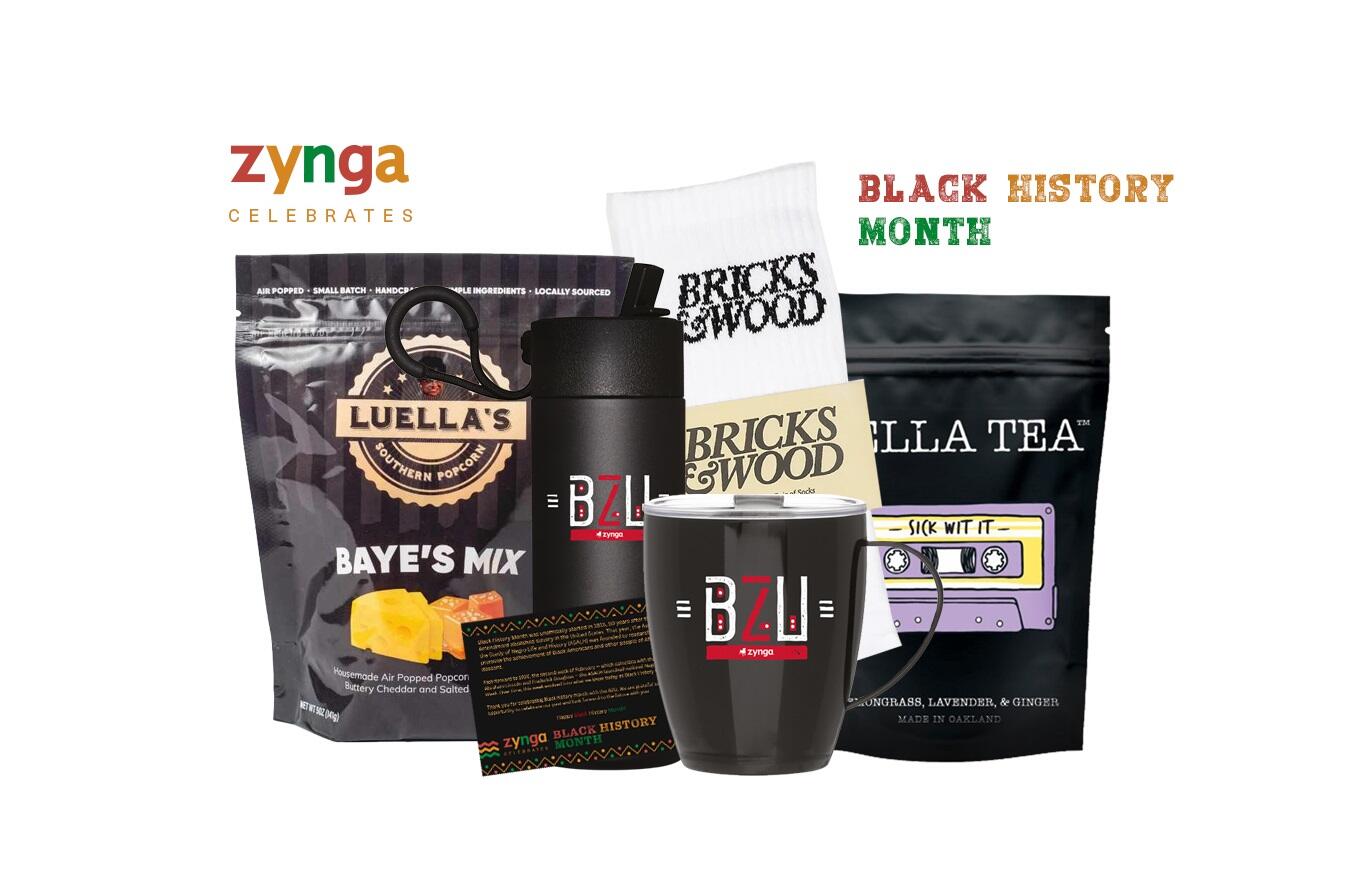 How did the project come about?
A new contact from Zynga reached out seeking to put together a Black History Month gift box to send to employees in the Black Zynga Union (BZU), an employee resource group (ERG).
What's the purpose/objective of the project? What is this project's connection to Black History Month?
These curated gift boxes featured products from Black-owned companies to celebrate the work and contributions of Zynga's Black employees, while also honoring Black culture during Black History Month.
Who's the target audience?
These kits were sent to Black Zynga employees, both domestically and internationally.
Why did they pick the products they ordered?
We specifically picked items that come from companies that are Black-owned. We included: a SUPLMNT water bottle, Luella's Southern Popcorn, Hella Tea, and Bricks & Wood socks.
How will the gift sets be packaged?
Our fulfillment team kitted these beautifully with crinkle paper and a card so the Zynga employees had a pleasant unboxing experience.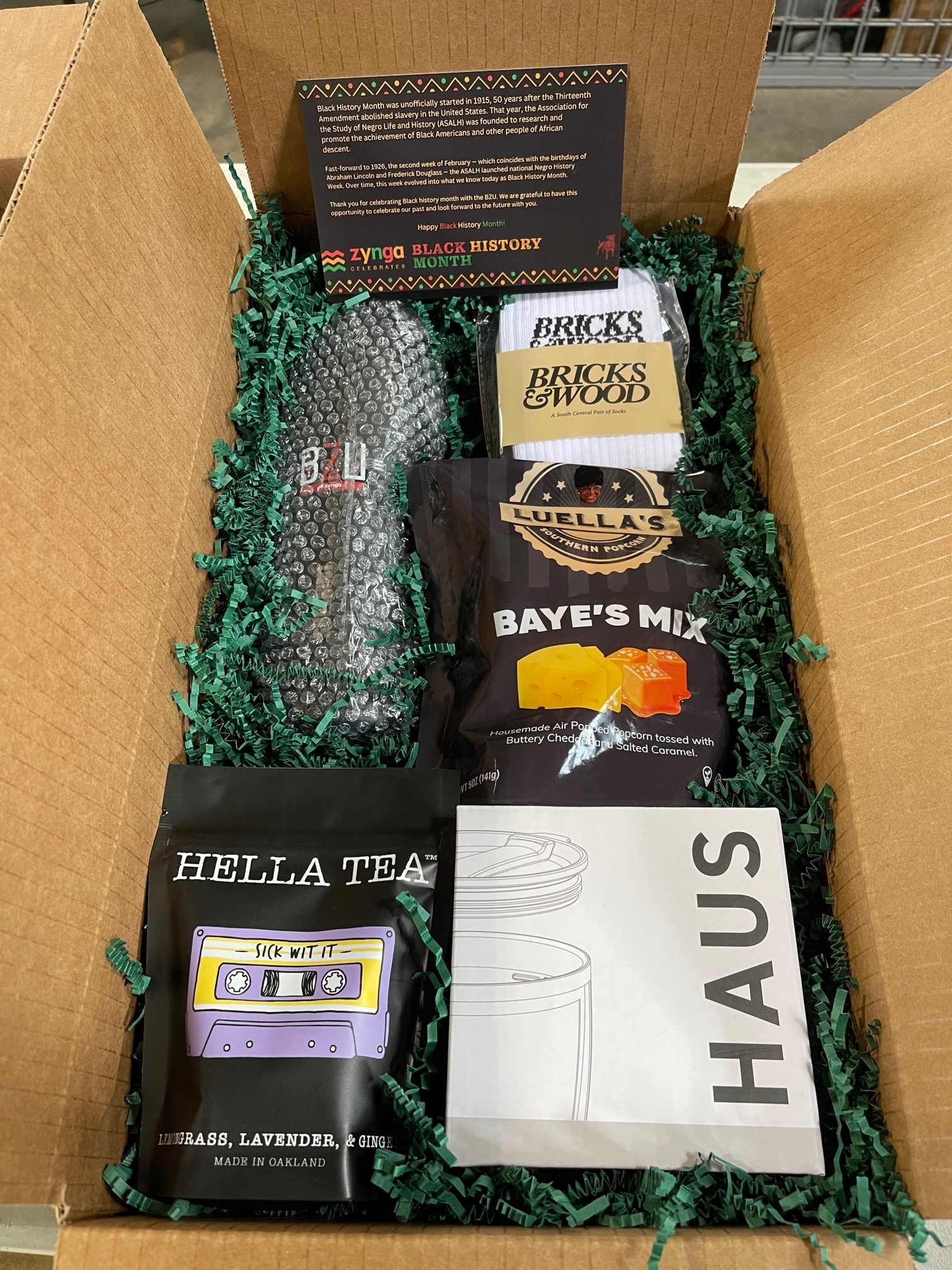 What was the biggest problem/challenge you faced in closing this sale or delivering this project?
We had a time crunch since these kits needed to be delivered in February. Our biggest challenge was finding companies we could partner with who would be able to deliver products in time for kitting. Through our network of relationships with Black-owned businesses, we found a combination of branded & non-branded to include. Since food can't be shipped internationally, we sourced an ETS mug to replace the food for the gift sets that were shipped outside the U.S.

Our work with Zynga ties back to a couple of our initiatives, including Brand Together through which we support brands from underrepresented communities, and Swag for Good, in which one of the three pillars is also dedicated to working with companies owned or led by an executive from an underrepresented community, including BIPOC, AAPI, or women.