2023 Predictions in Corporate Swag Trends
Are you looking for a fresh take on your 2023 promotional products? Tap into the trends that our brand stylists see coming in swag. We've talked to our sources plus done our due diligence on economic and corporate culture trends to put together our Top 8 predictions for the new year. Dive in and get inspired!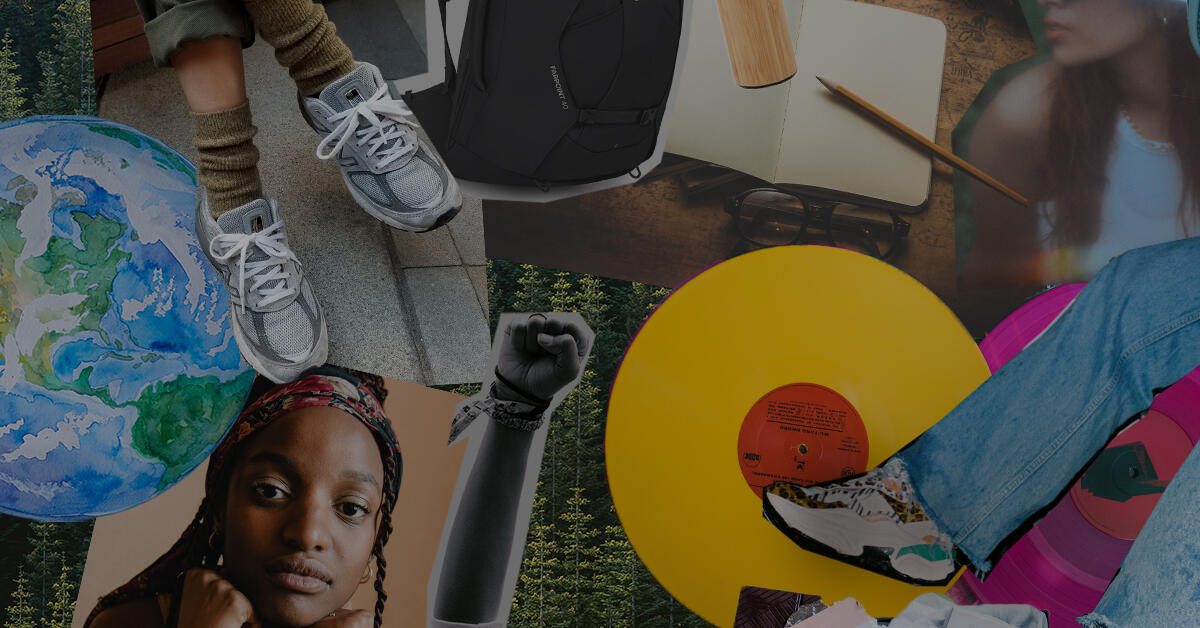 Trend #1: Sustainably Swank
Driven by unprecedented innovations in product materials and design, eco-friendly swag orders will hit an all-time high in 2023. Going green no longer requires sacrificing style, comfort, or functionality. Design-forward brands like Paravel (travel bags and accessories), Aparso (outdoor apparel), Marine Layer (streetwear), and CORKCICLE® (drinkware) offer extensive earth-friendly options that are oh-so-chic.
Corporate brands have taken note and are giving green swag the big green light.
In the past 5 months, we've had 125 eco-friendly product orders – 10 times more than a year ago. Our clients' message is clear: sustainable product options are not nice-to-have, they're must-have."
What does next-level sustainability in swag look like? Our 2023 hot take: the emergence of more companies dedicated to the environment. One of the most popular brands this holiday season, Thousand Fell created the first sustainable sneaker that's also designed to be recycled. Woman-owned and trendy streetwear brand Richer Poorer not only touts its supply chain traceability efforts but also donates 1% of profits to environmental causes as a 1% for the Planet partner.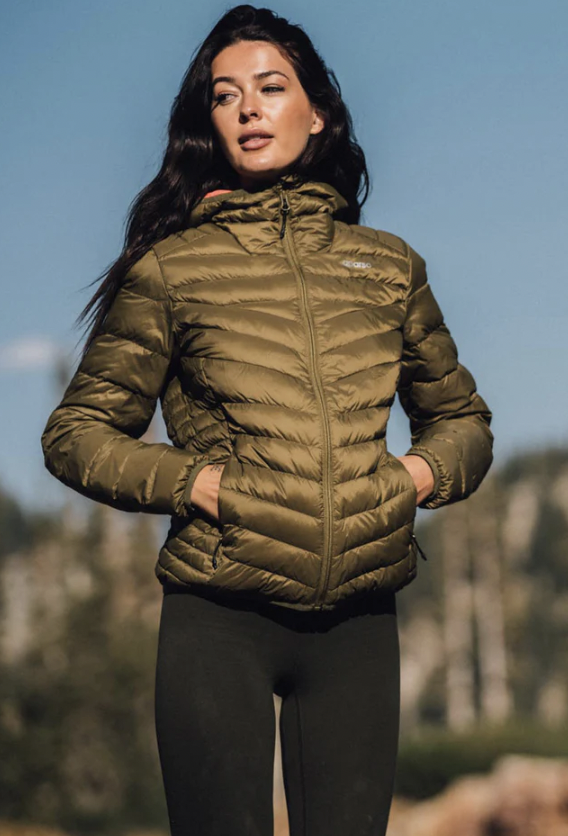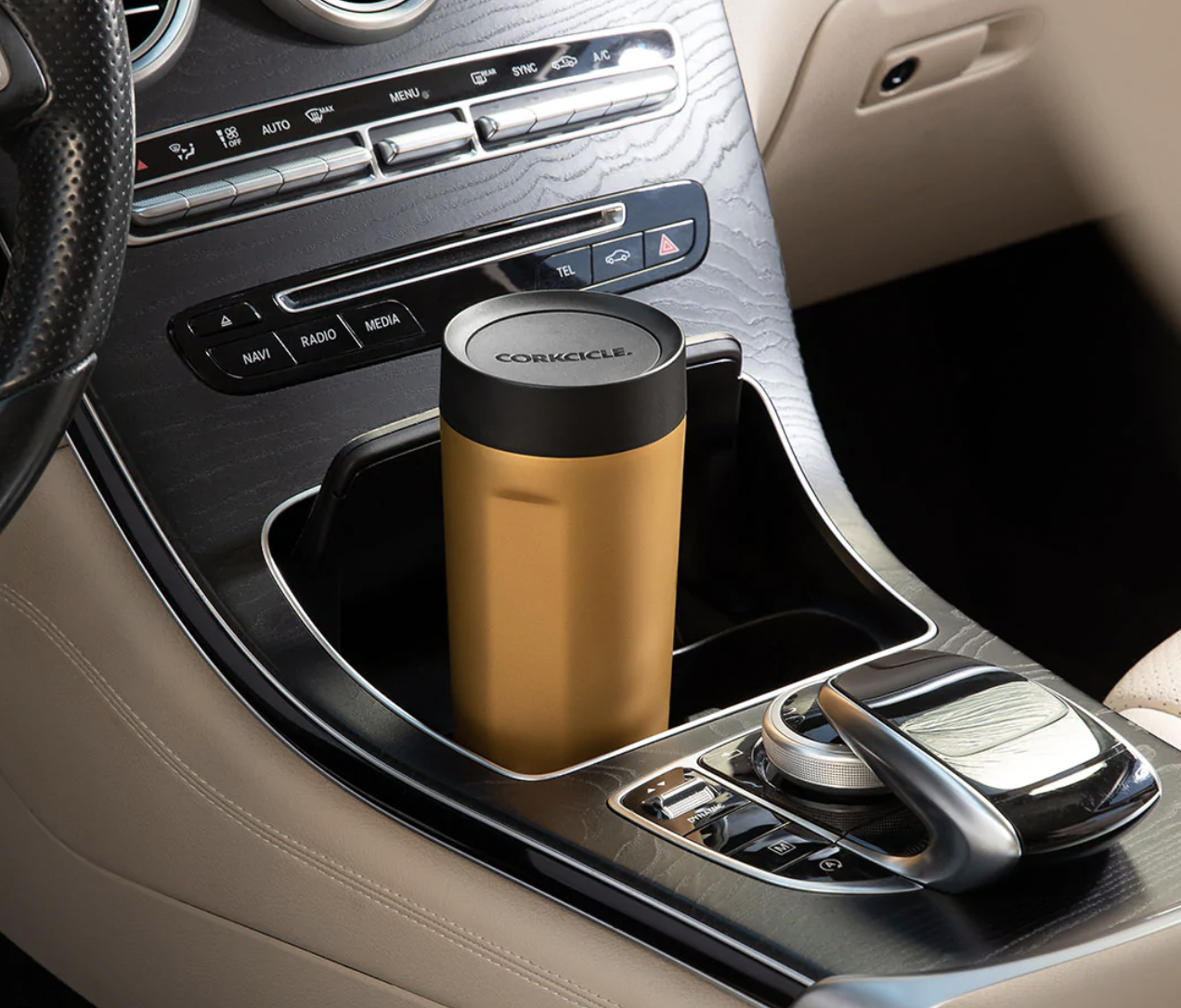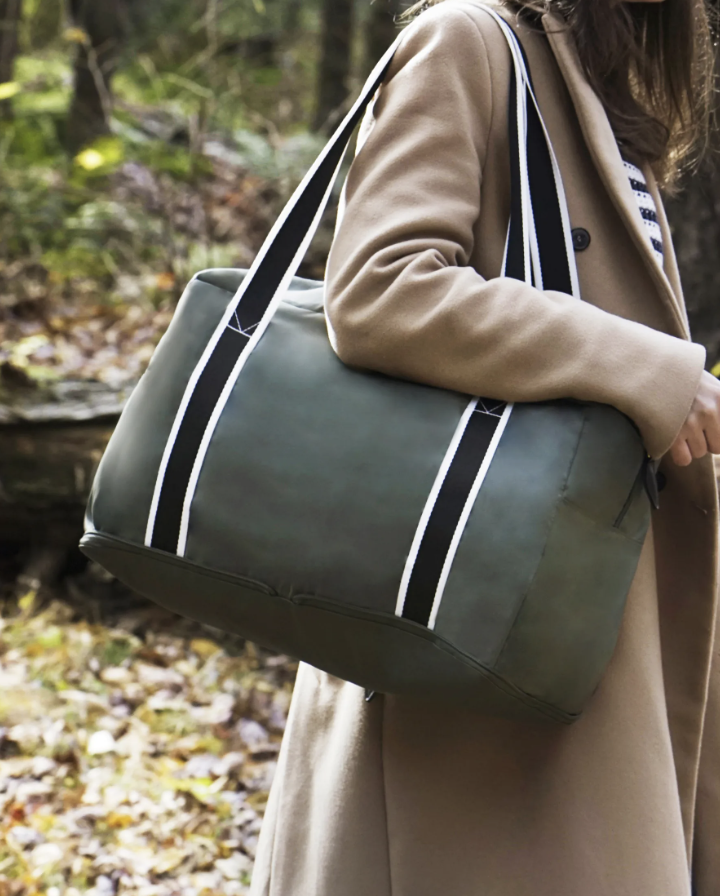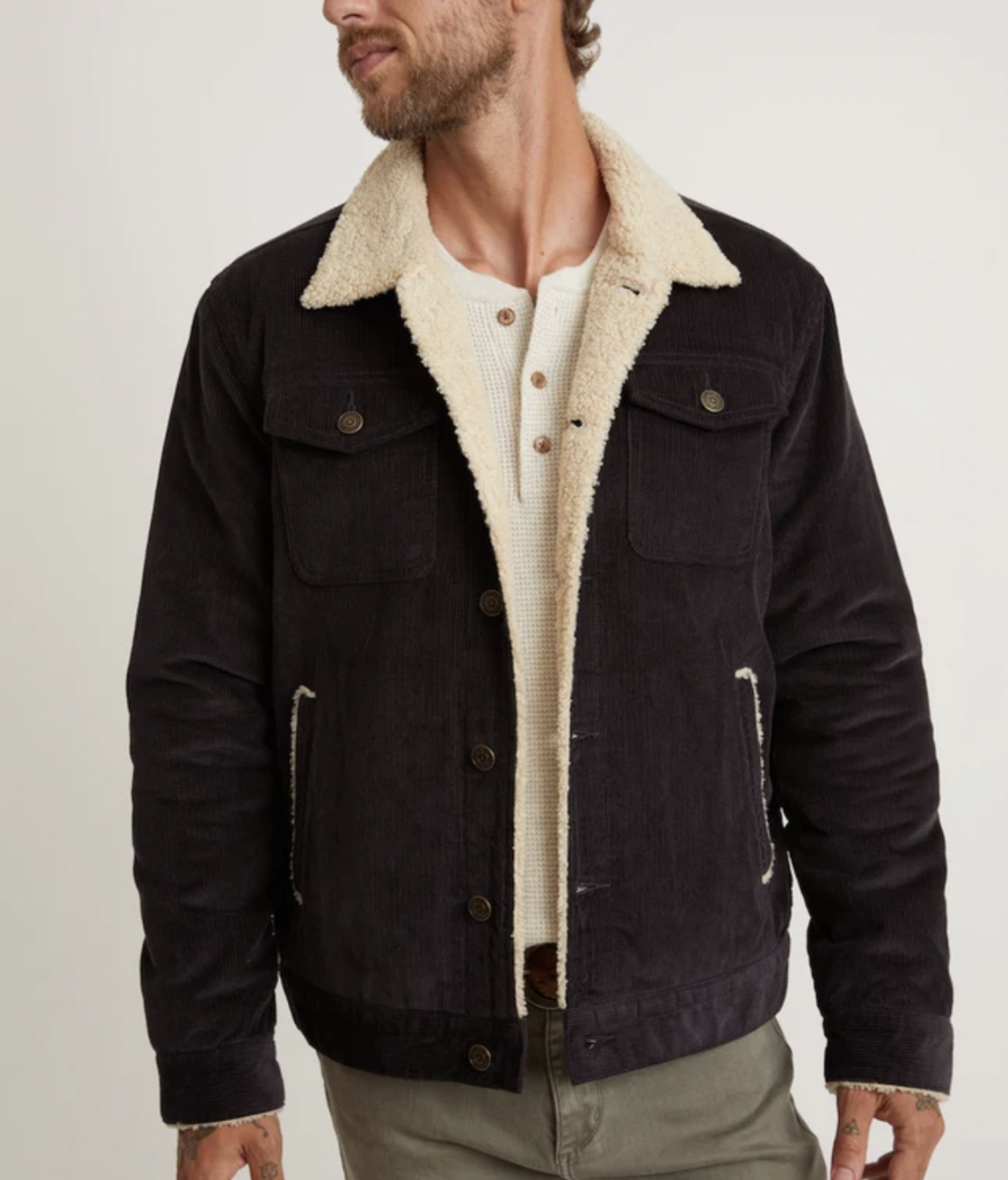 Trend #2: Voices Raised
In the aftermath of the Great Resignation, employees gained new leverage over employers scrambling to recruit and retain talent. They demanded that corporations take a stand on social justice issues, particularly those that impact underrepresented communities in their organizations including BIPOC, AAPI, LGBTQ, and women.

Organizational psychologist Angela Howard highlights a 2022 Gen Z and millennial survey by Deloitte that found nearly two in five say they have turned down a job or work because it did not align with their values. Howard also noted that employees who are satisfied with an employer's stance on social issues are more likely to stay at the company for 5 or more years.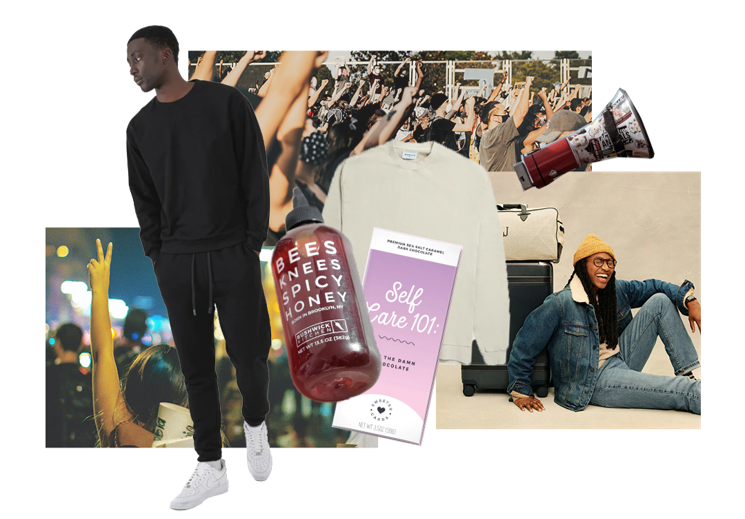 These societal and corporate culture shifts will impact clients' swag priorities. We expect more clients to ask for products from companies that are led by women, people of color, and other underrepresented groups."
As part of this trend, we also predict that more clients will opt for unbranded products created by underrepresented communities. We recommend this alternative approach to make the product itself the focus, rather than prioritizing a corporate promotion. A branded card accompanying a corporate gift allows your company to thoughtfully position your product choice and more authentically express support for these communities.

Through our Swag for Good platform, we proudly source and champion 50+ brands of underrepresented communities, including Le Bon Shoppe, Paravel, Melrose Place, Richer Poorer, Sweeter Cards, and Bushwick Kitchen.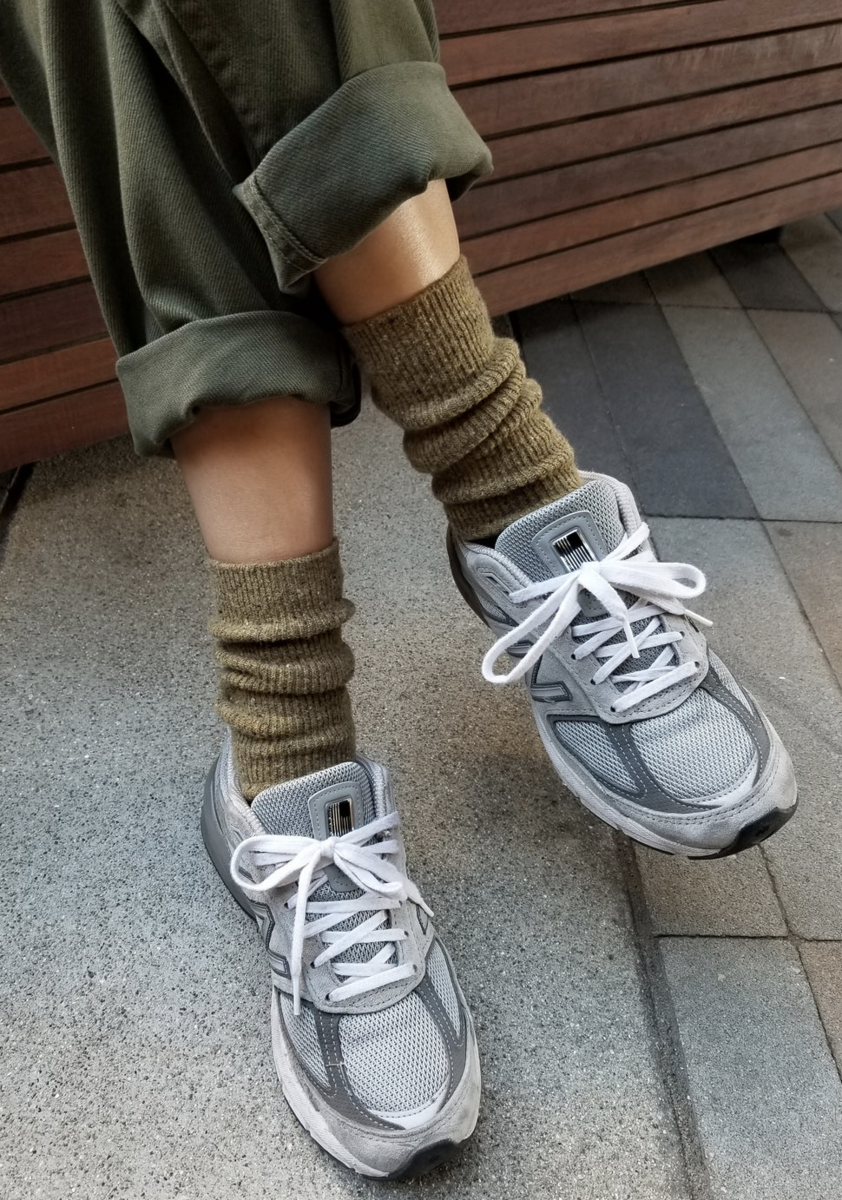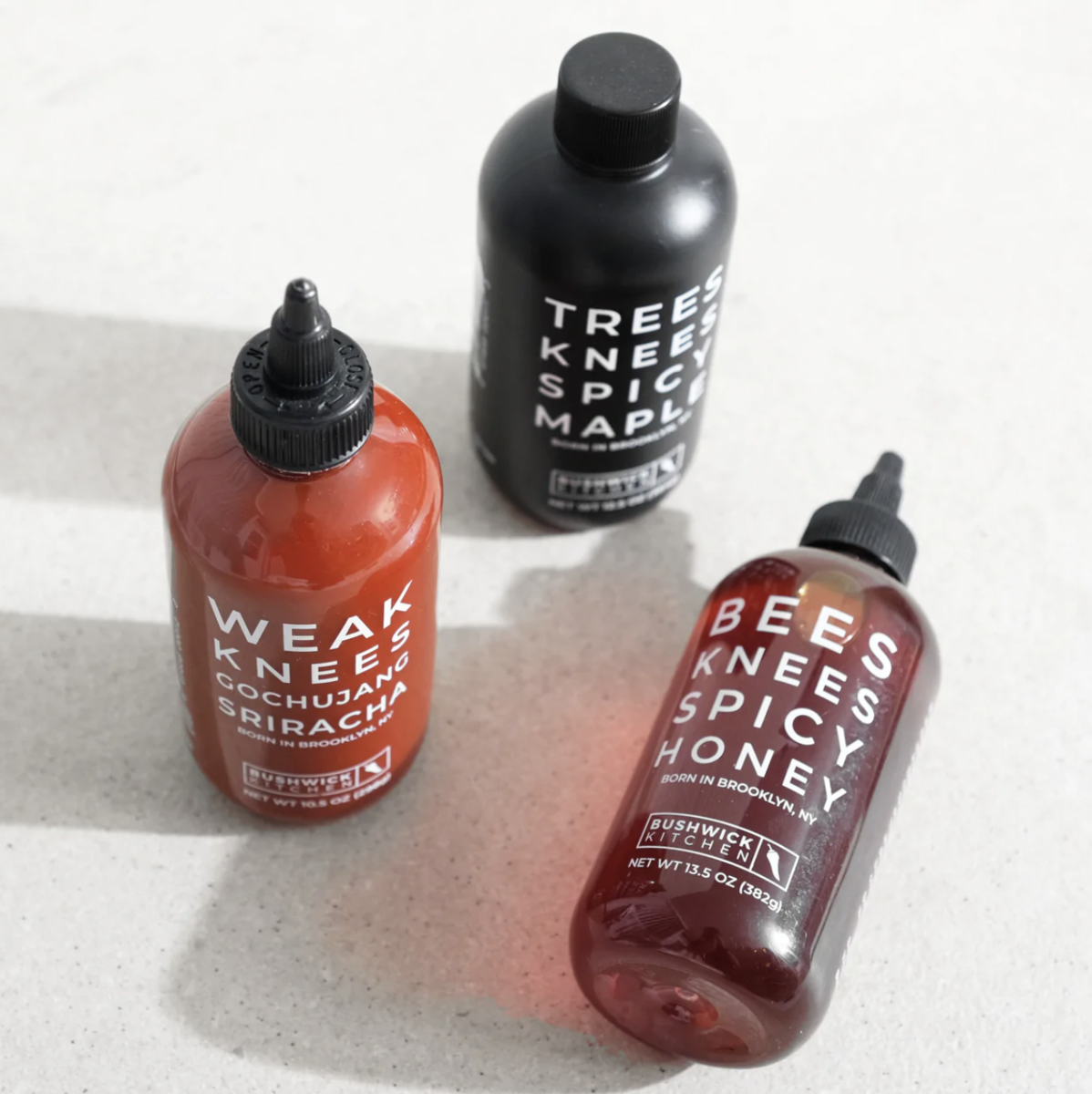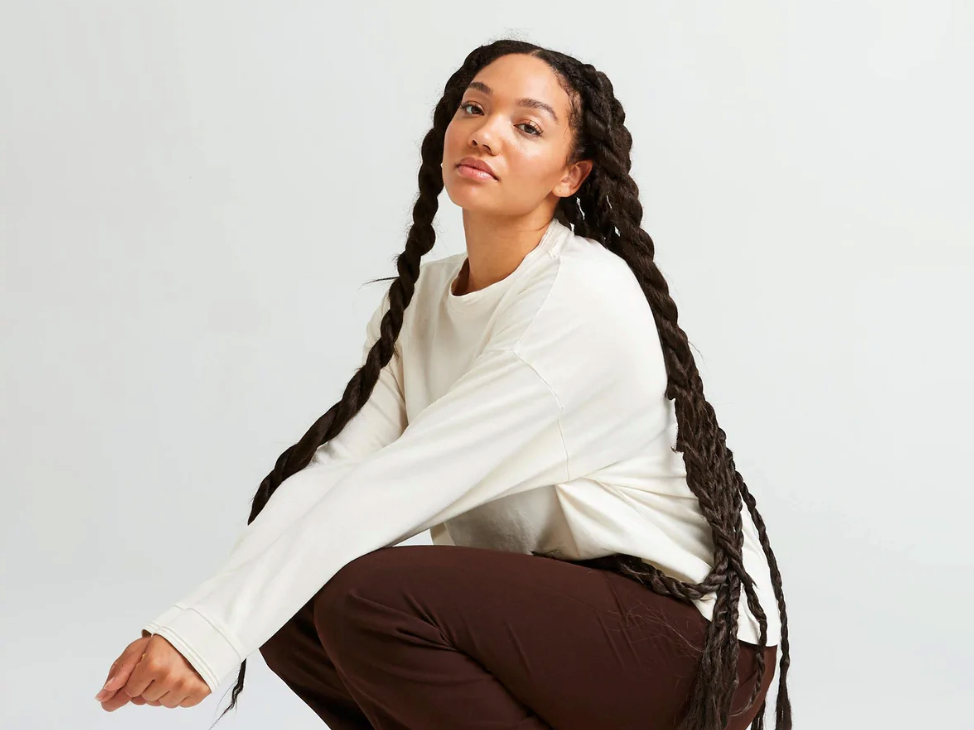 Trend #3: Throwback Threads
From 80s-inspired denim on denim to the minimalism of the 90s to biker leather looks of the 2000s, retro will be all the rage in 2023. According to Who What Wear, throwback looks are not only hot this holiday season, they will continue to sizzle throughout the new year.
Our stylists saw retro designs creeping into swag product lines in 2022, and believe 2023 is the year that old school will be the new school.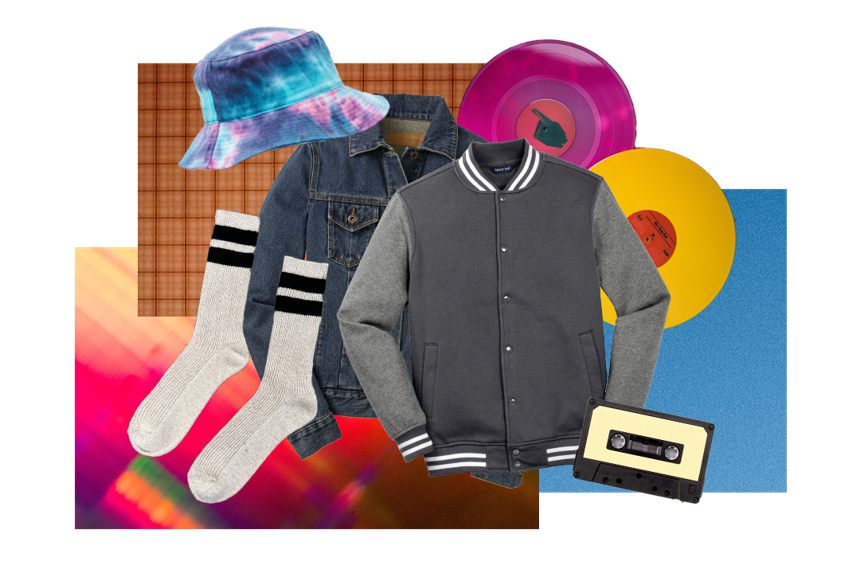 While clients typically select materials and colors that are neutral or align to their corporate palettes, they are starting to lean into retro looks because they're unique and appeal to trend-conscious Millennials and Gen Zs."
While throwback swag was limited to denim shirts and jackets for years, retro looks like bucket hats, letterman jackets, and vintage striped socks have gone from fringe to favorites. Retro is the perfect brand refresh for 2023!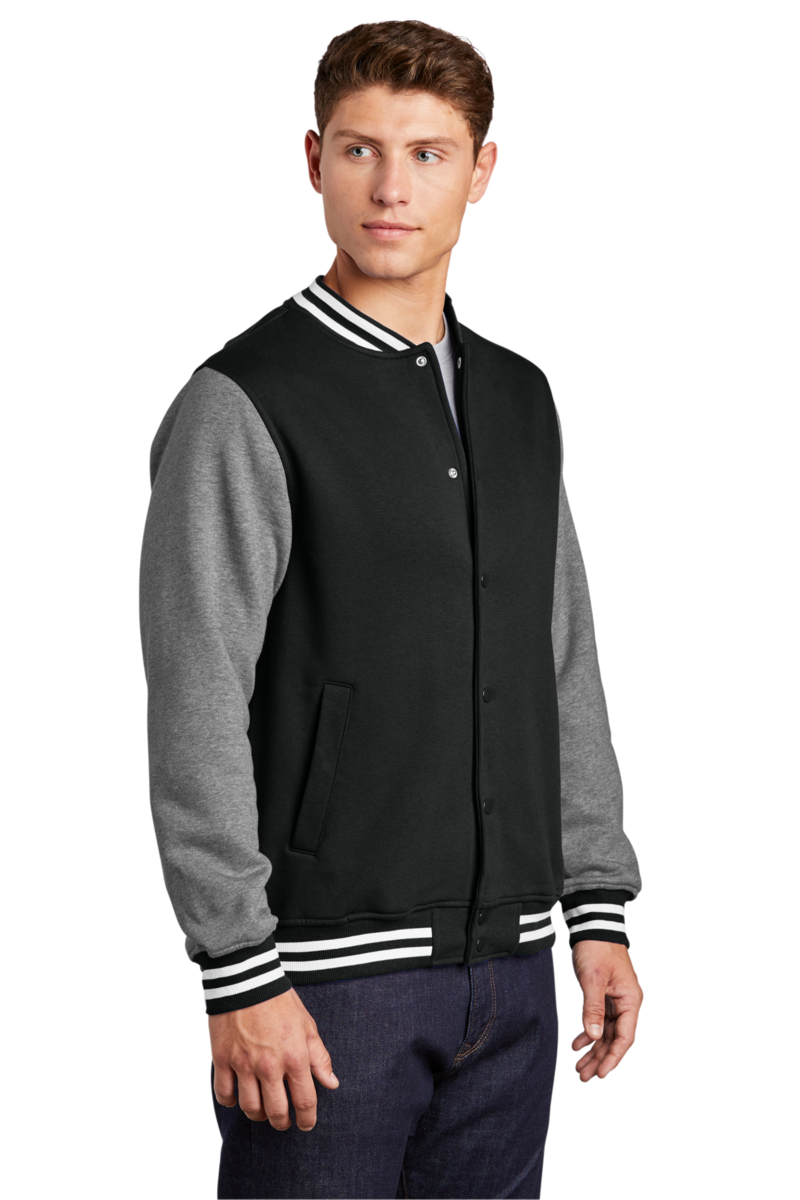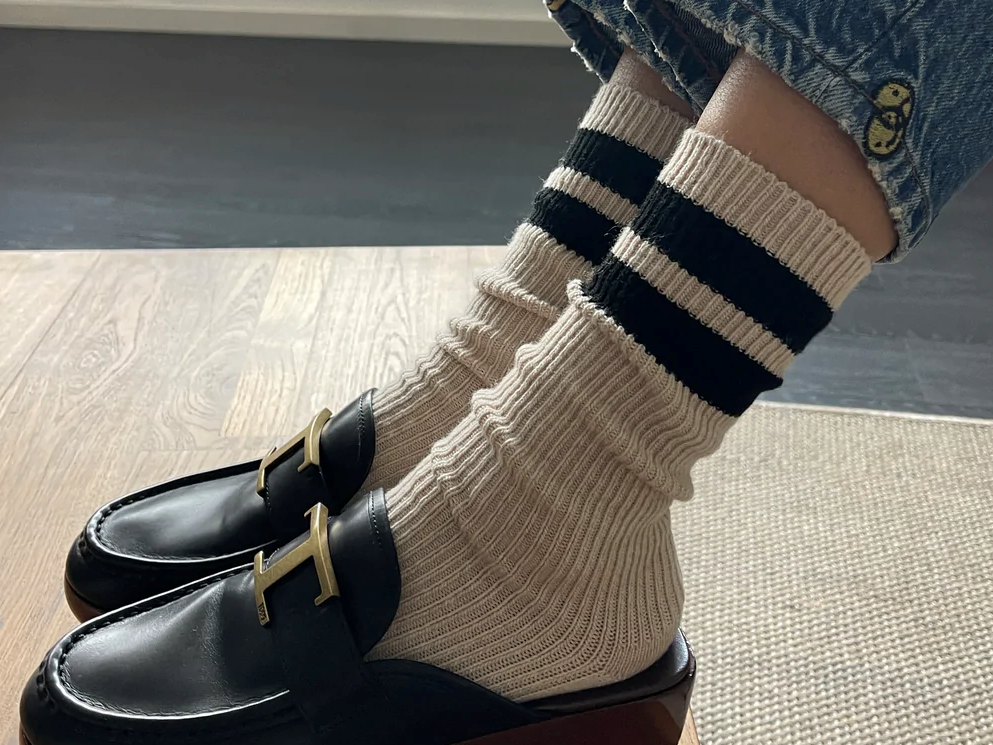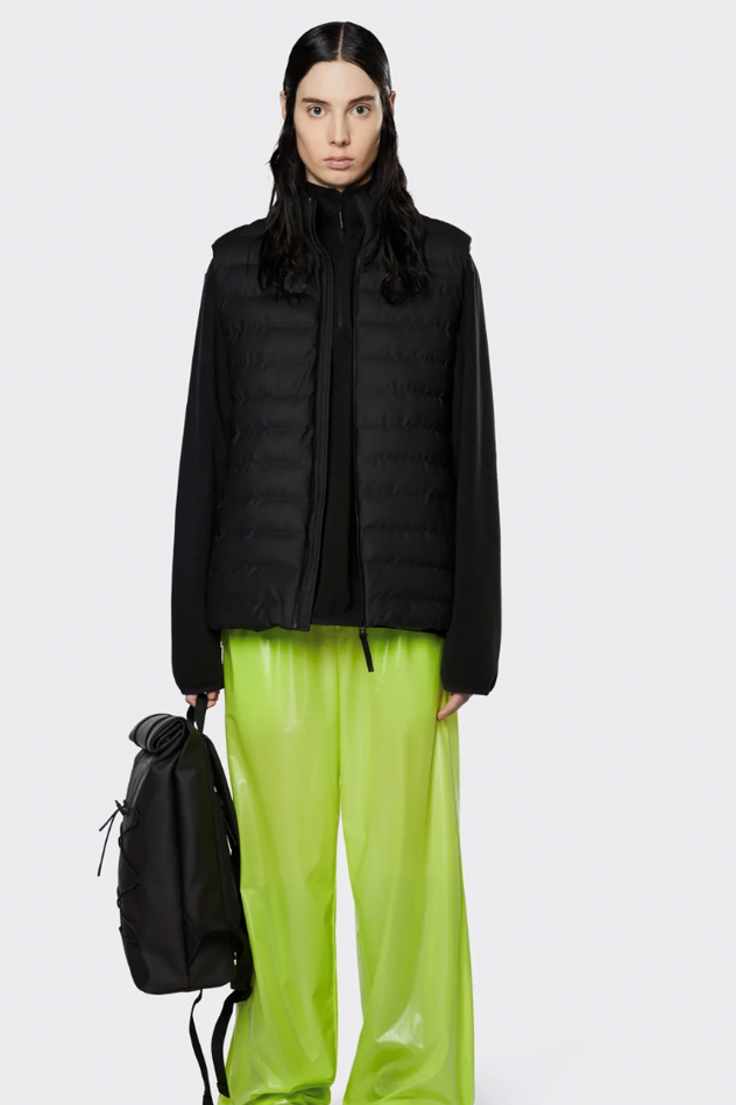 Trend #4: Experience Collector
Memorable experiences will be more valuable and valued in 2023. As corporations tighten budgets and trim workforces in a period of economic uncertainty, they will prioritize investment behind revenue-driving initiatives. Corporate events came roaring back in 2022 and in 2023, hosts will need to step up their game to ensure attendees invest in making the trip in person.
According to event experts, that means "turning every moment into an experience." Examples include incorporating art installations, a virtual scavenger hunt, or a community service activity.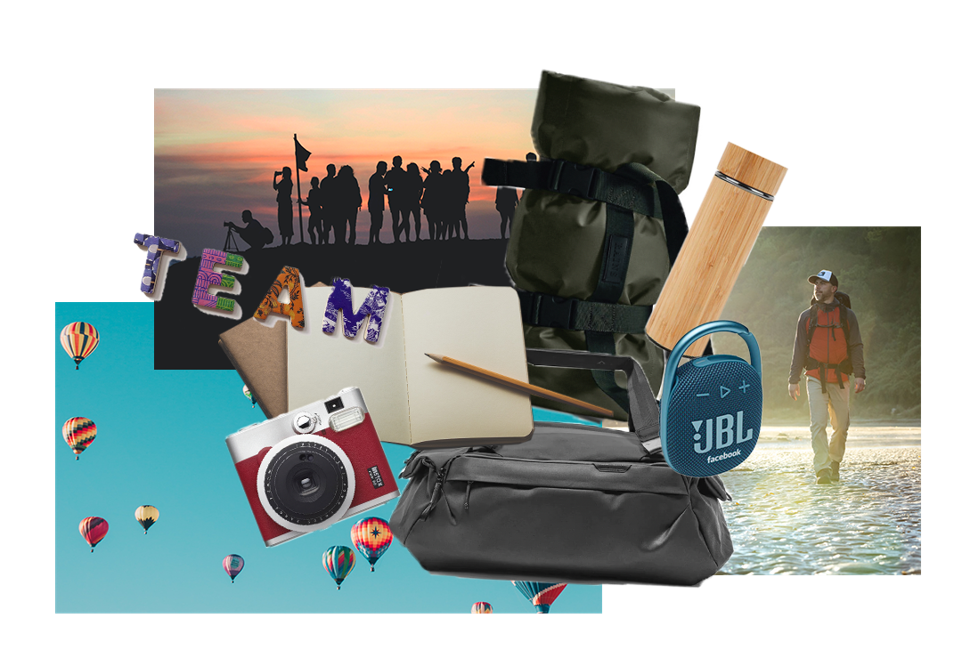 Corporate swag will be an important complement to trade shows and corporate events, whether it's an augmented reality product that's part of a unique activity or a keepsake that attendees take home to reinforce the brand experience."
In addition to the customer experience, a new employee experience will headline 2023. Particularly in tech industries, professionals are opting for 100% remote working. After two years of lockdown, many are choosing location-agnostic lifestyles that enable them to hop from country to country and continent to continent – all while fulfilling their work duties. These so-called digital nomads would rather spend their money seeing the world than paying rent in San Francisco!
We predict this trend will have a significant impact on swag choices for employee engagement initiatives. Travel-related products, including backpacks, totes, and travel blankets are likely to spike in popularity, in addition to "experience collector" accessories like journals, Polaroid cameras, and travel-sized wireless routers.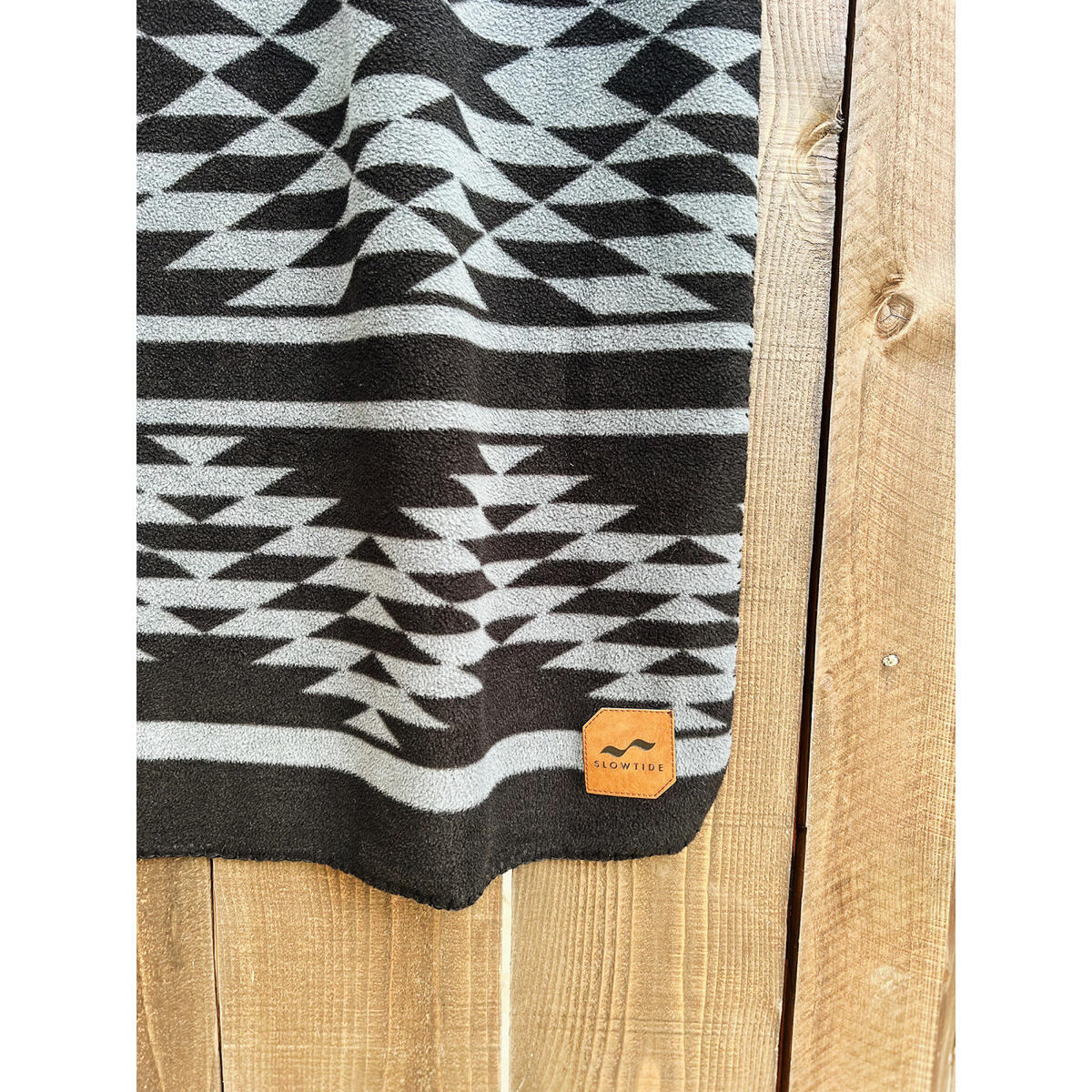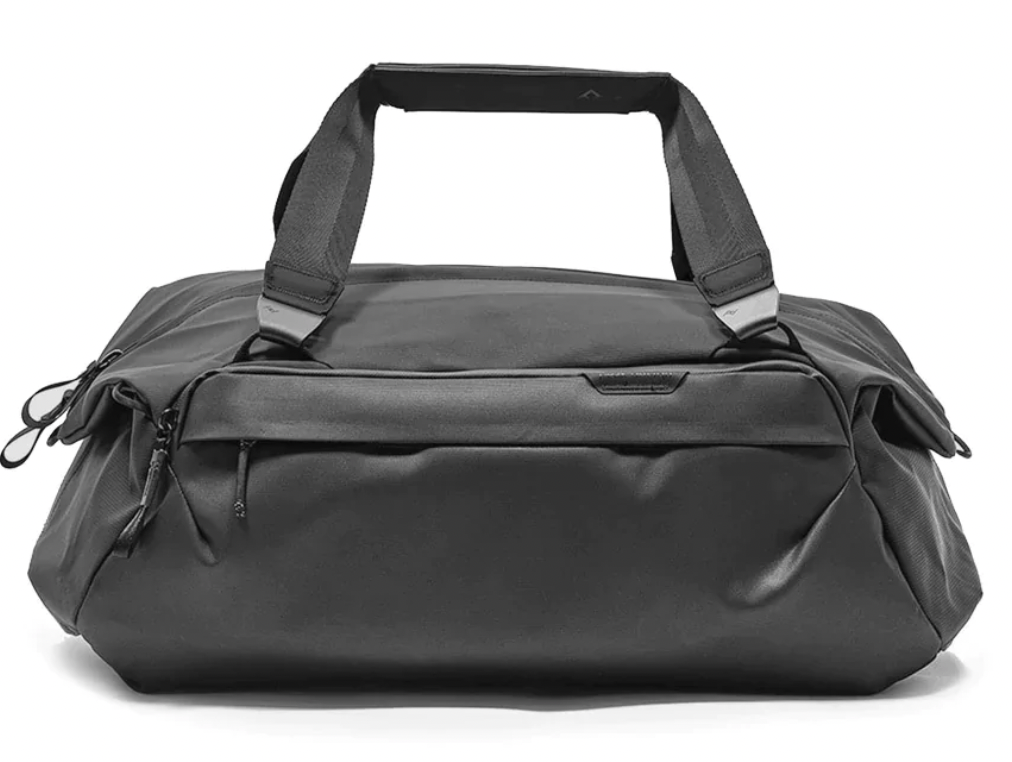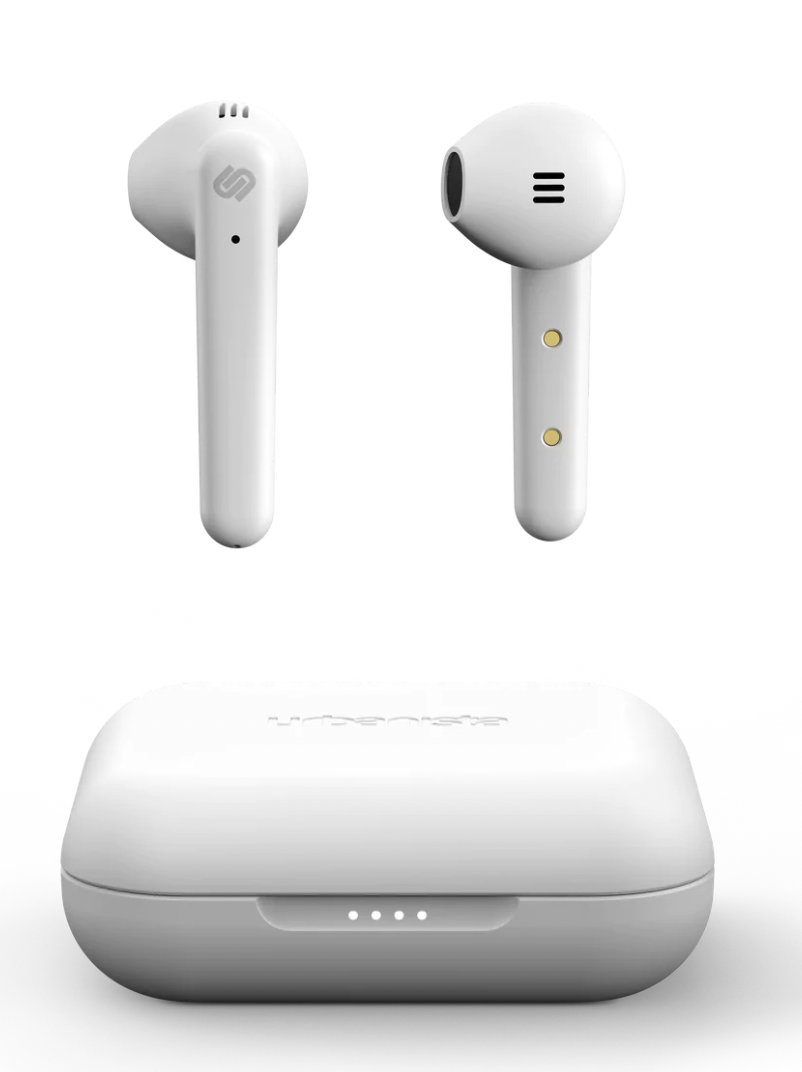 Trend #5: The Big Small
Discerning brands with trend-focused employees and customers will go boutique to be unique in 2023. The era of big-name brands offering big-time credibility is being replaced by the big small.
Our clients rely on us to bring them undiscovered, trendy, emerging brands that earn employees' respect and garner customers' attention. They don't want cookie-cutter swag kits that look like other corporate swag they see on the street."
One driver of this trend is the emergence of new swag categories during the pandemic that will thrive throughout 2023, including fitness and wellness gear, home office accessories, pet products, and comfy apparel. This opened the door to emerging boutique brands – many US-made and direct-to-consumer brands. Some of our favorites include Nodpod (wellness), Feat (apparel), Bala (fitness), Nomadix (blankets), and Baronfig (home office).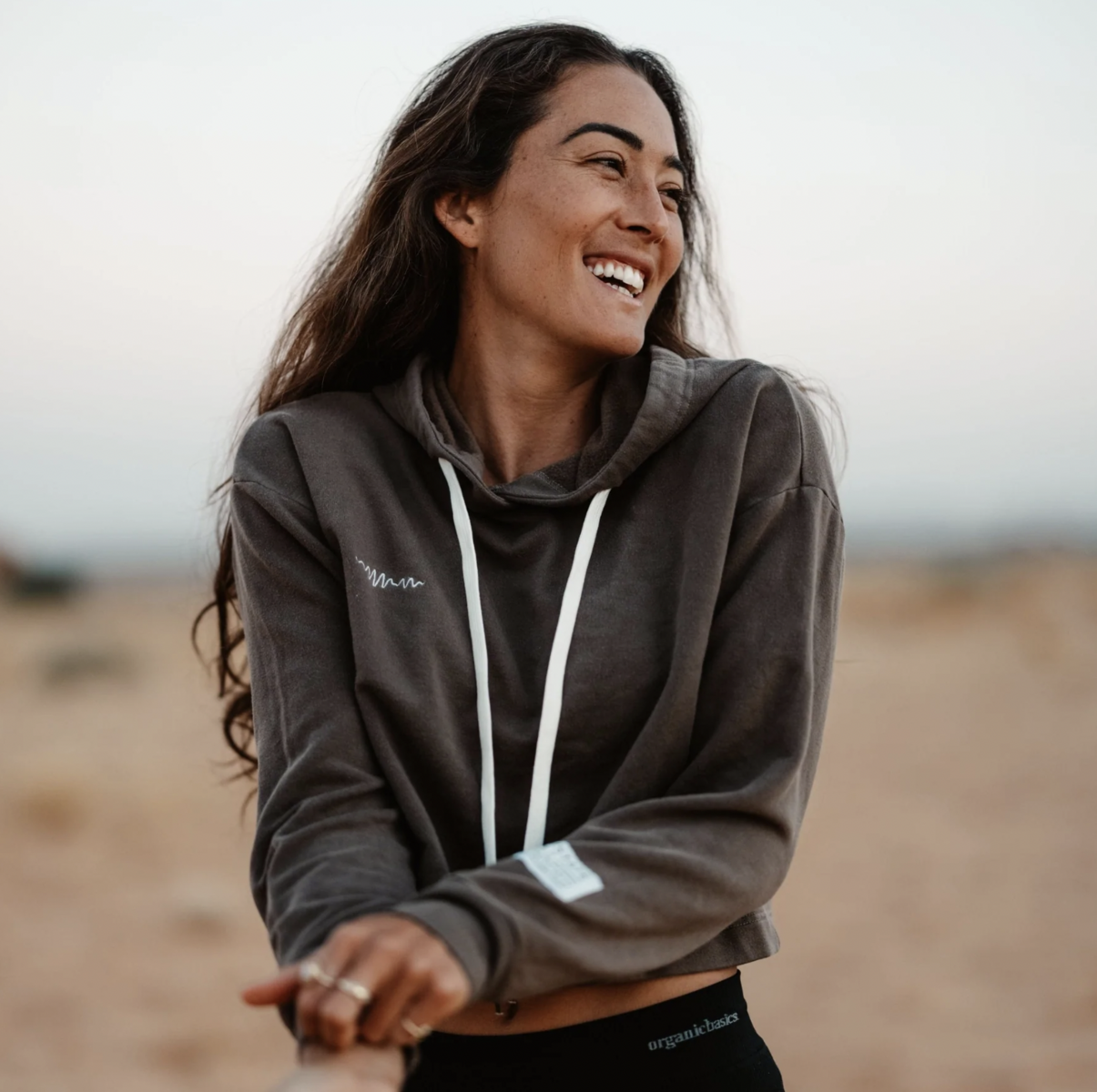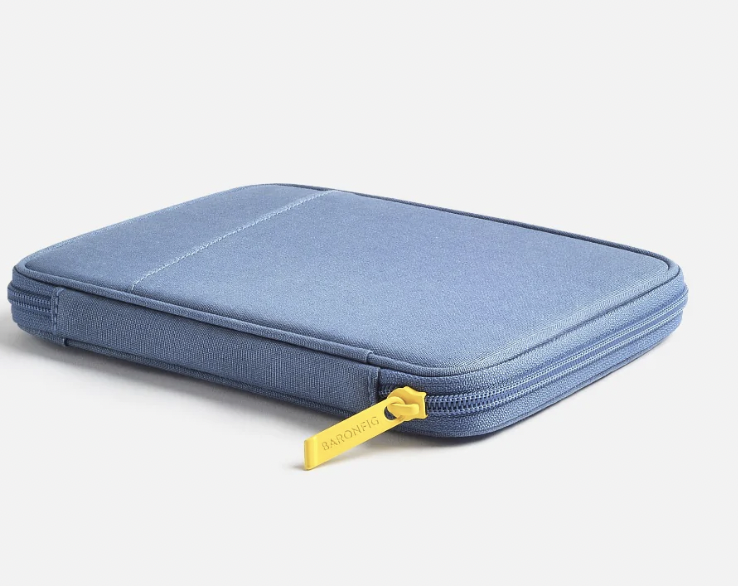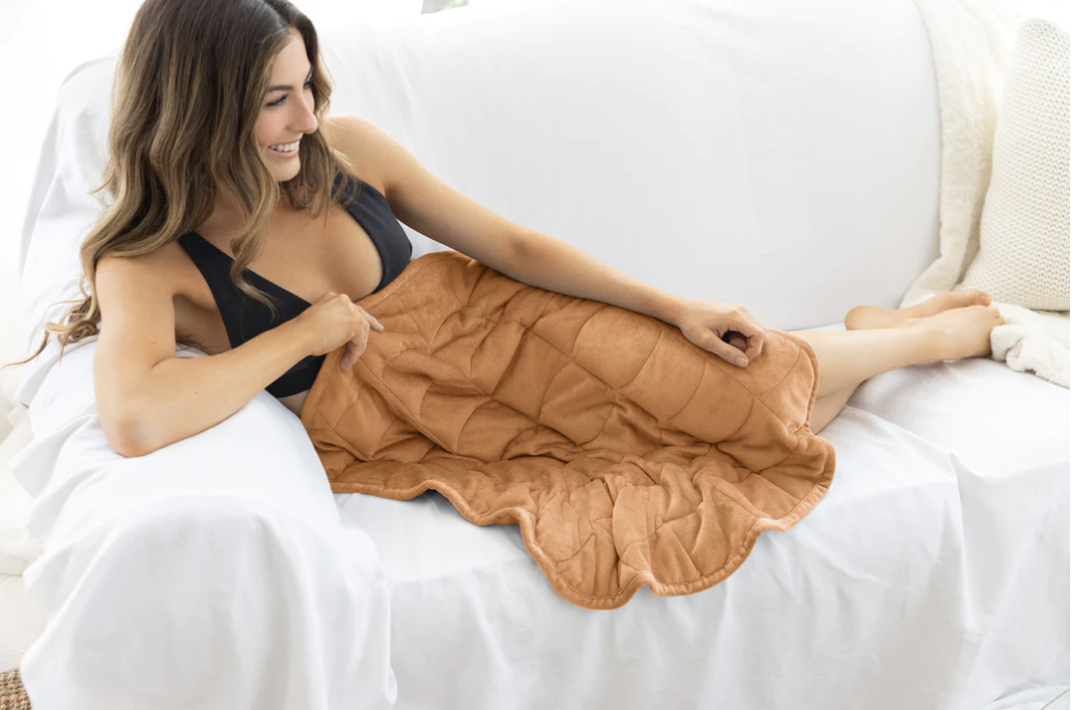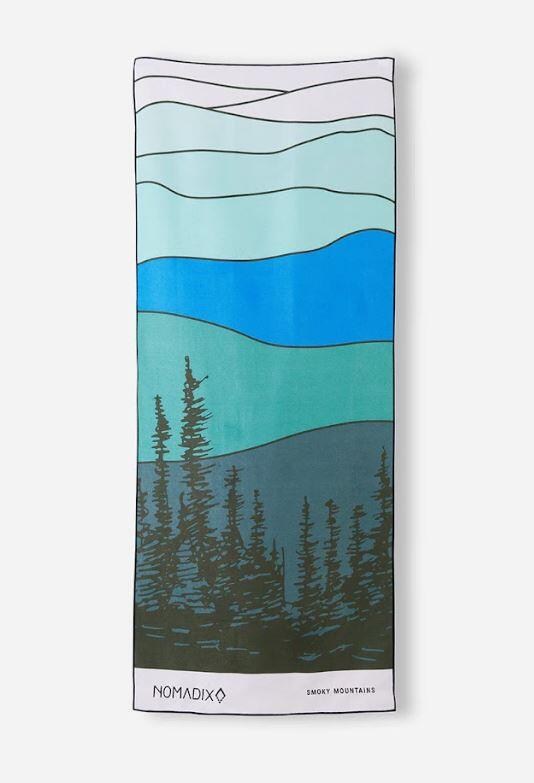 Trend #6: Color Burst
Look no further than the fashion runways in Paris, Milan, London, and New York to see that more is more when it comes to color in 2023. While corporate clients have traditionally gravitated to classic neutral colors like black, grey, navy, and white, we predict 2023 will see brands go bolder than ever with color choices.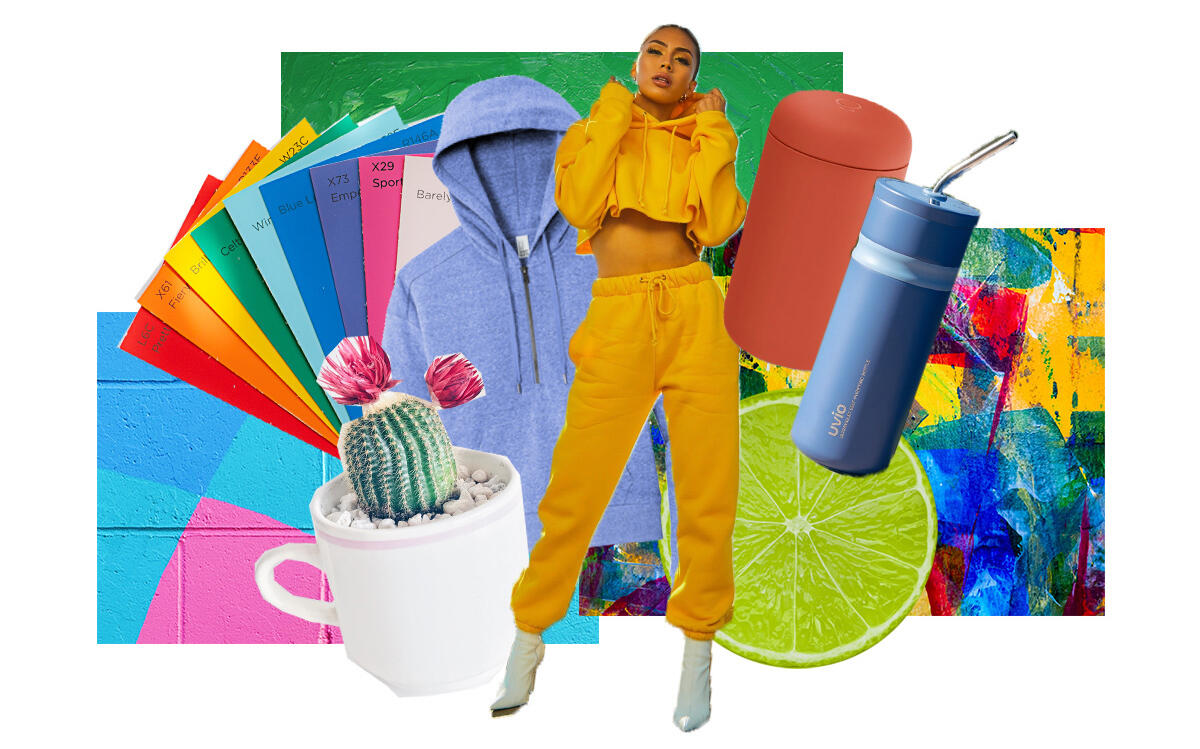 Our clients are using a pop of color to stay on-trend and in-the-moment, rather than sticking purely to their brand colors. In 2023, the creative use of color will be key to making a statement look that feels fresh and bold."
Boutique brands bursting on the scene with on-trend colorways are influencing larger corporate swag vendors to walk on the wild side with new color options. Greens of all shades will continue to thrive, in addition to earthy hues like taupe, soft blue, and coral. At the same time, eye-popping vibrancy will be all the rage, starting with the hottest color of 2023: saffron red. You will see this blistering red, as well as electric pink and brilliant blue move from the fringe to front-and-center in branded swag choices in the new year.

Go ahead, pick your shade – you can't go wrong with color in 2023! Some of our favorite brands that have embraced the color trends are Fellow (mugs), OHOM (tea and coffee accessories), Hexa Brands (puffer jackets), Aparso (jackets), and District® (apparel).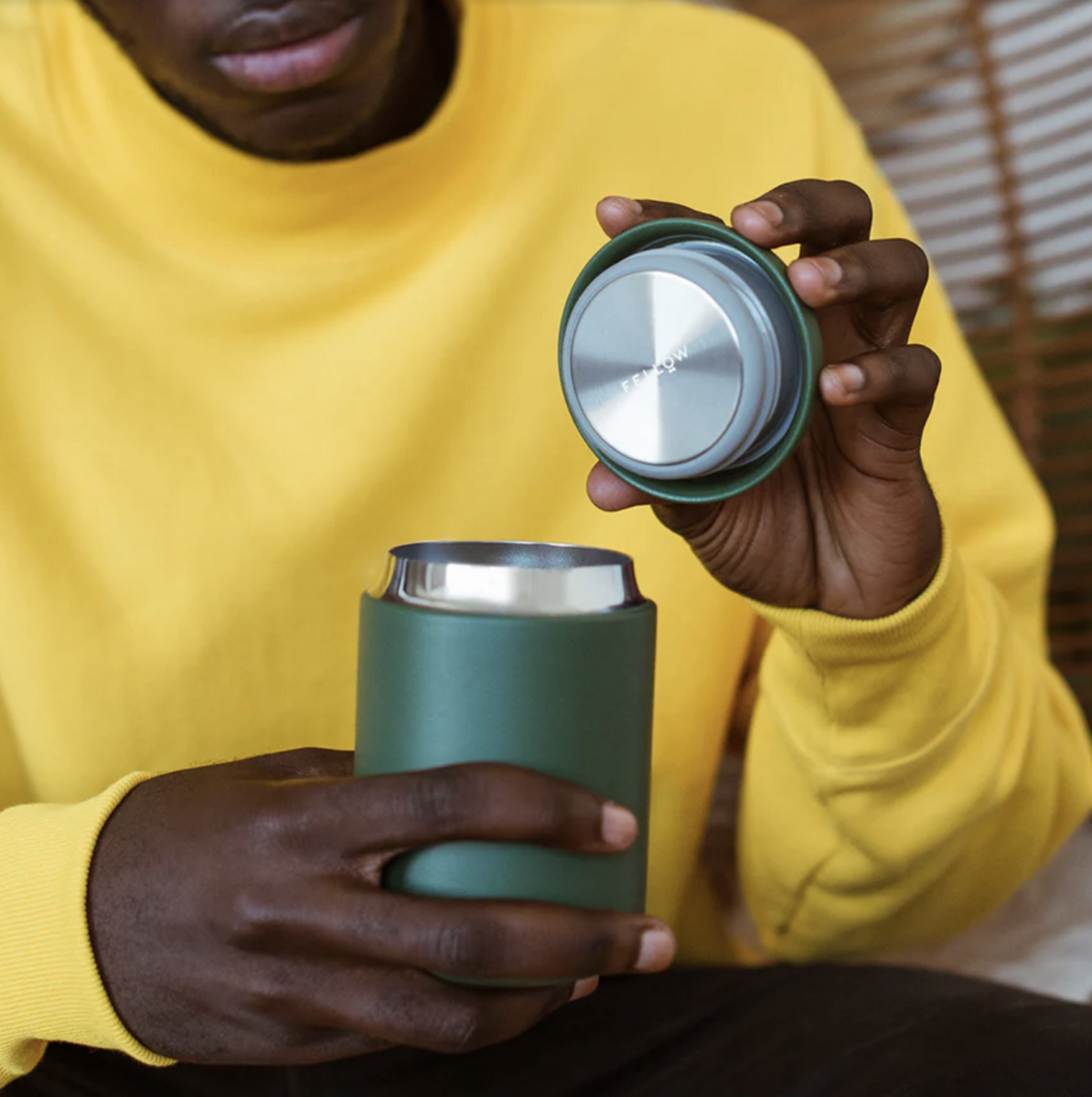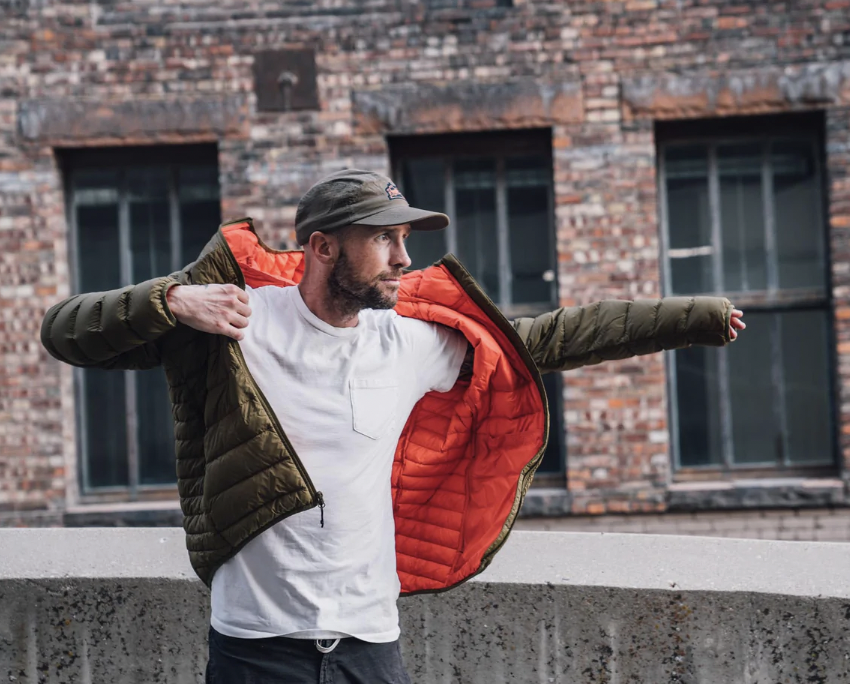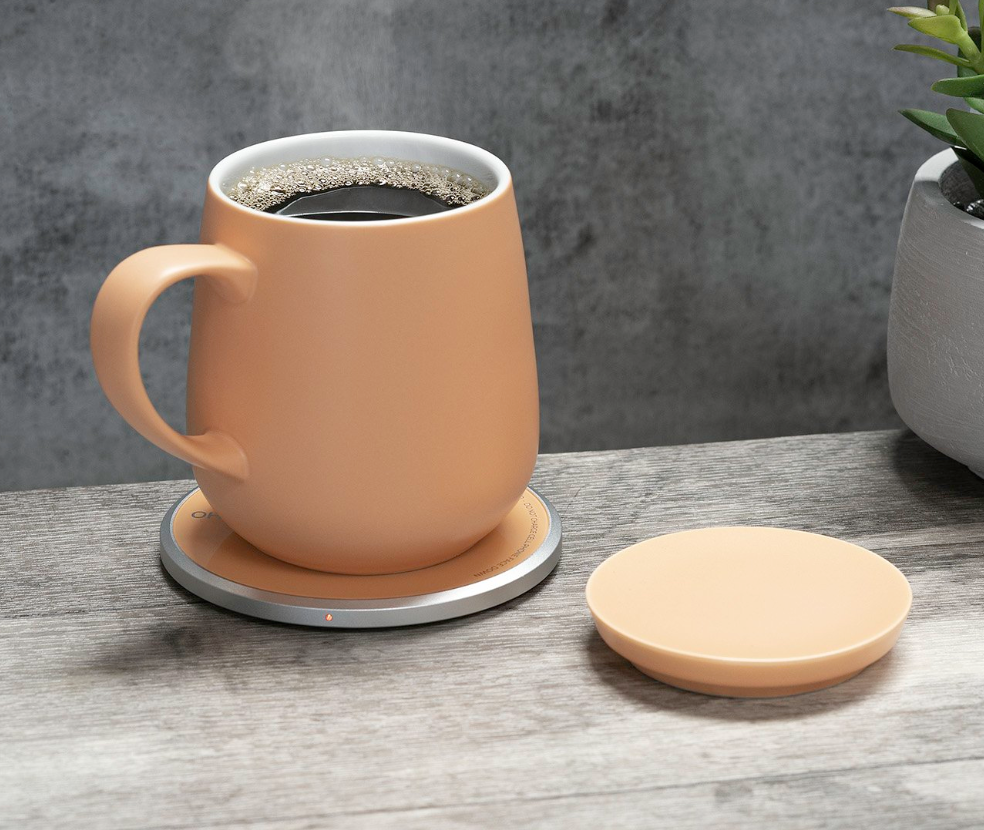 Trend #7: CultureOS
In describing the workplace of 2023, Wired called it "the evolution…towards being incredibly diverse, totally global, and largely virtual." The implications for corporate culture are profound: how do you create a consistent and connected culture that's never together and ever more different?
Simply put: the art of crafting and nurturing a clear, compelling, and inclusive global corporate culture will be more important than ever in 2023. A so-called "CultureOS" isn't just defined once, it must be constantly updated, improved, and evolving to align with the needs of the employees and the business.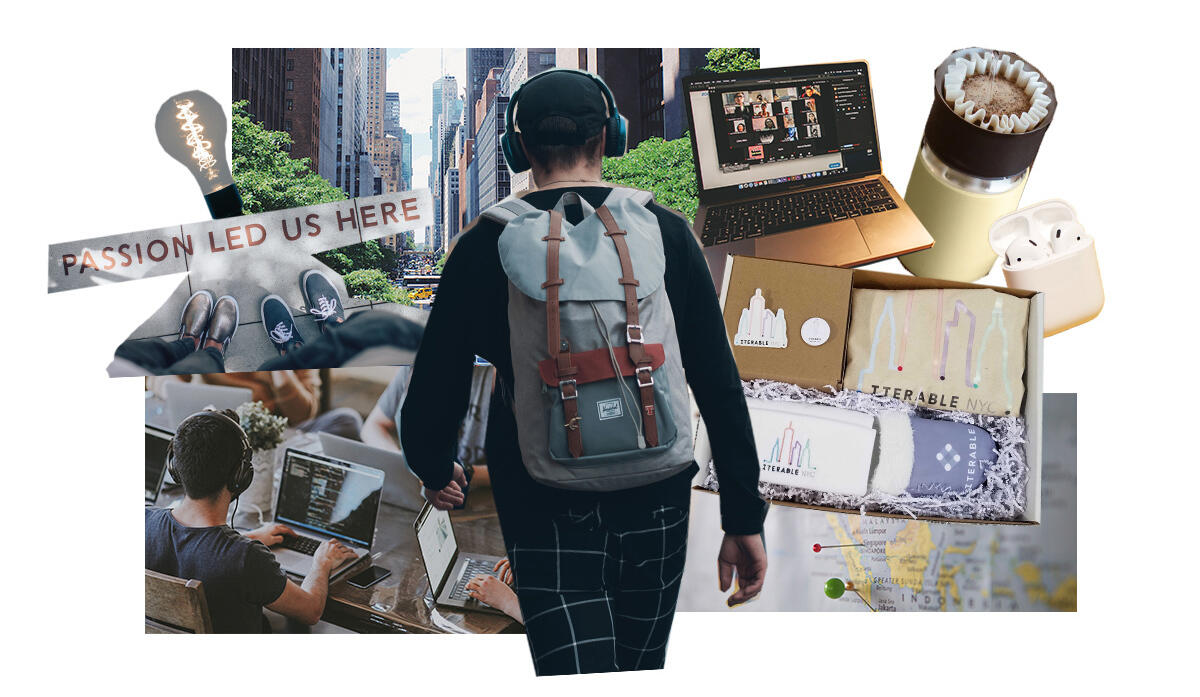 We already have seen major corporate clients like Meta, Notion, and Productboard thoughtfully create employee onboarding kits that are not only highly curated to express their brand values, but also ensure consistency globally."
In partnership with our sister company in Prague, Bontonfilm Promotions, we source products in Europe and the U.S. that aren't necessarily identical but always complementary in terms of product type and quality. Our virtual store platform also enables clients to create one, unified employee experience, even as the logistics of production and fulfillment are managed regionally.
In 2023, we will see clients leverage swag as a powerful tool to not only reinforce their core values but also embrace the diversity of their global workforces through inclusive product choices that reflect them and their customers.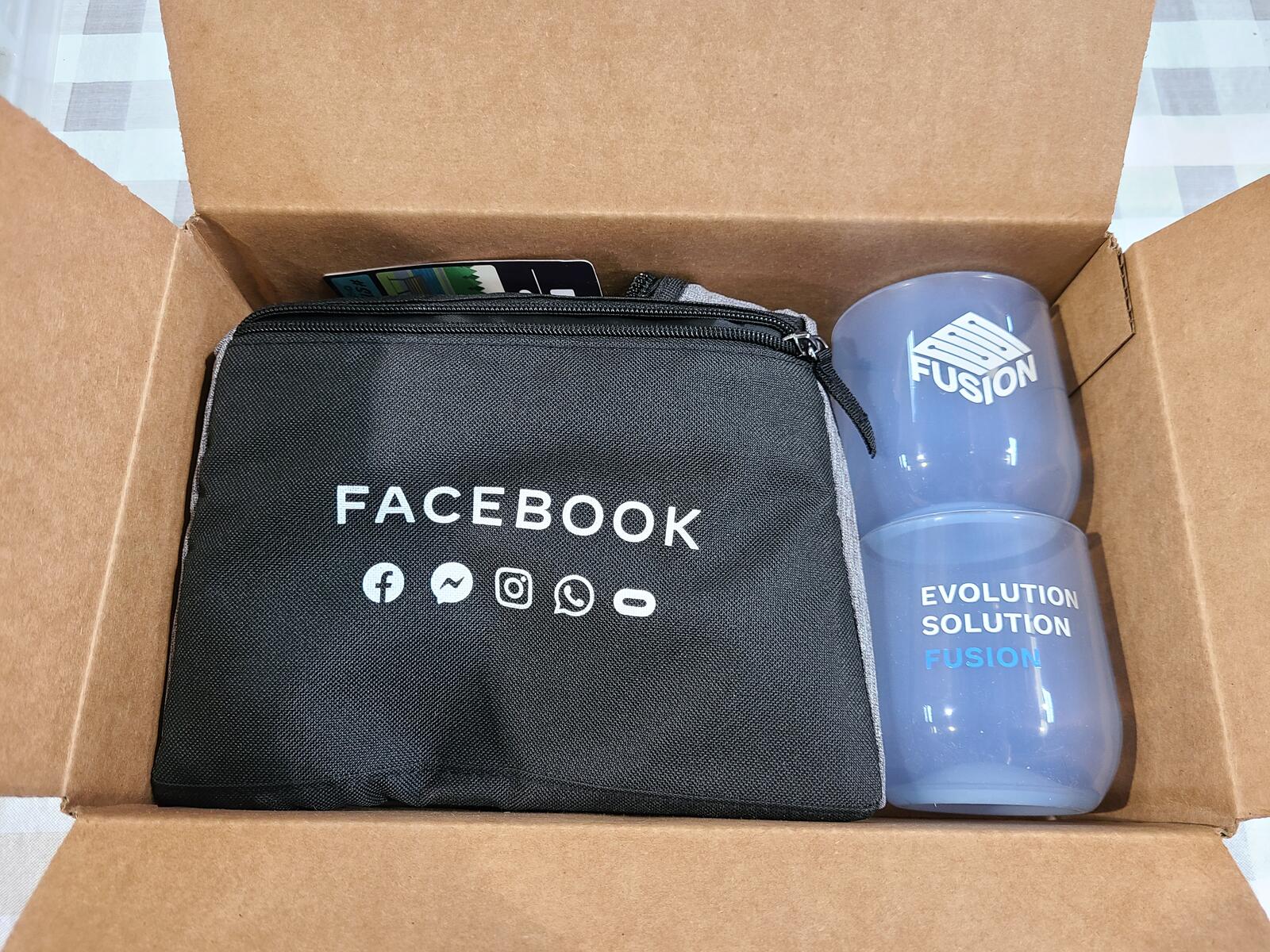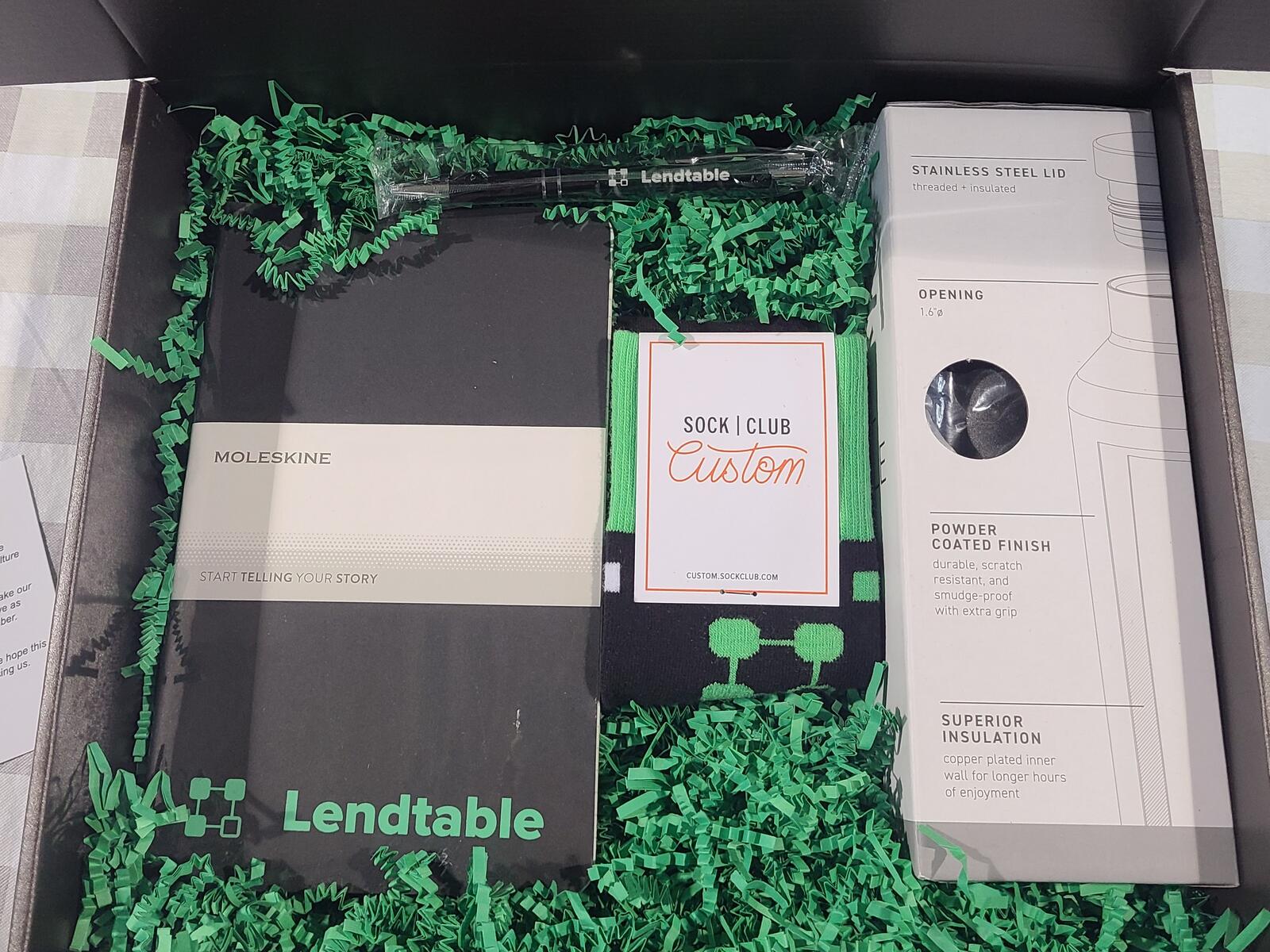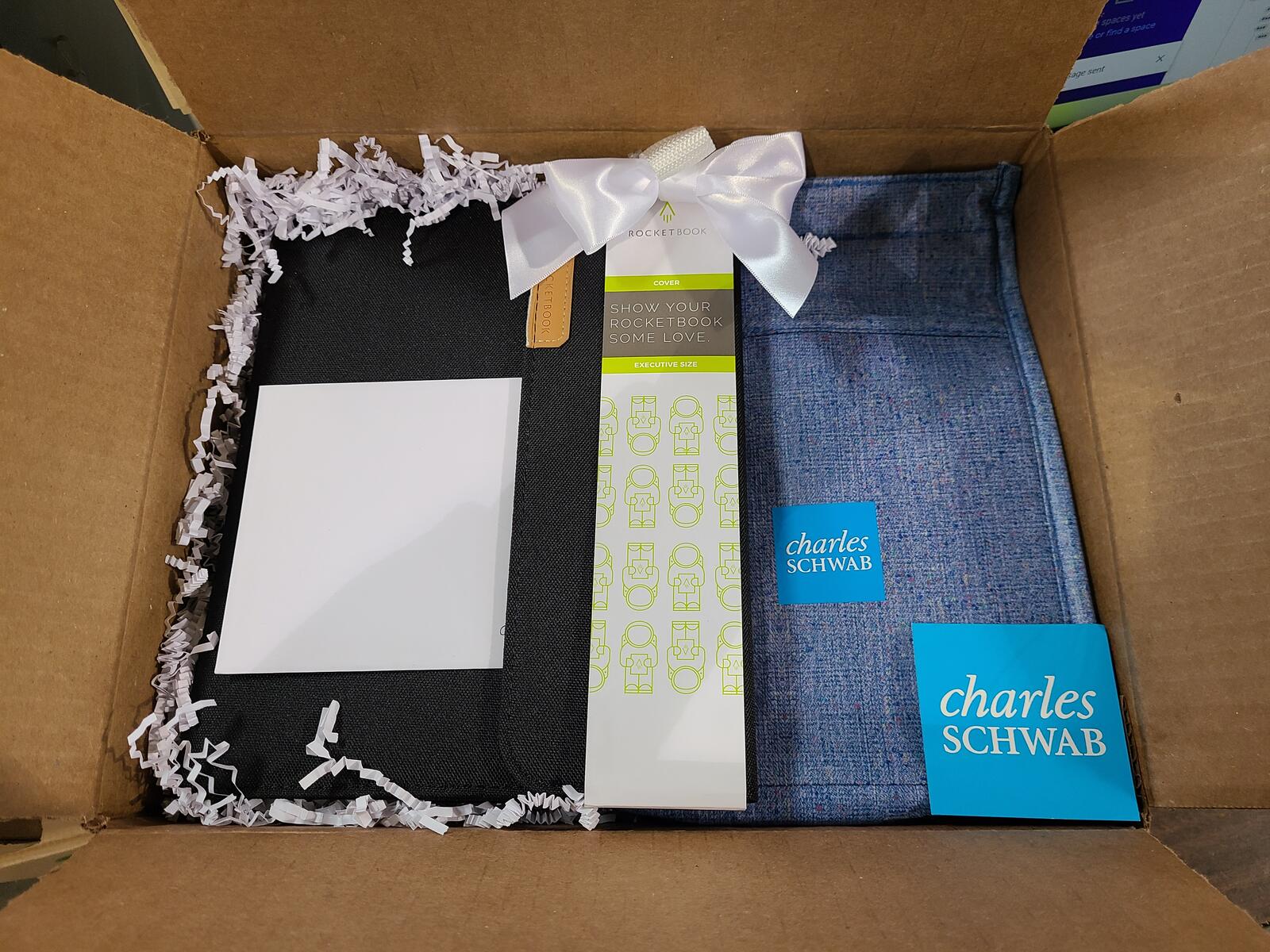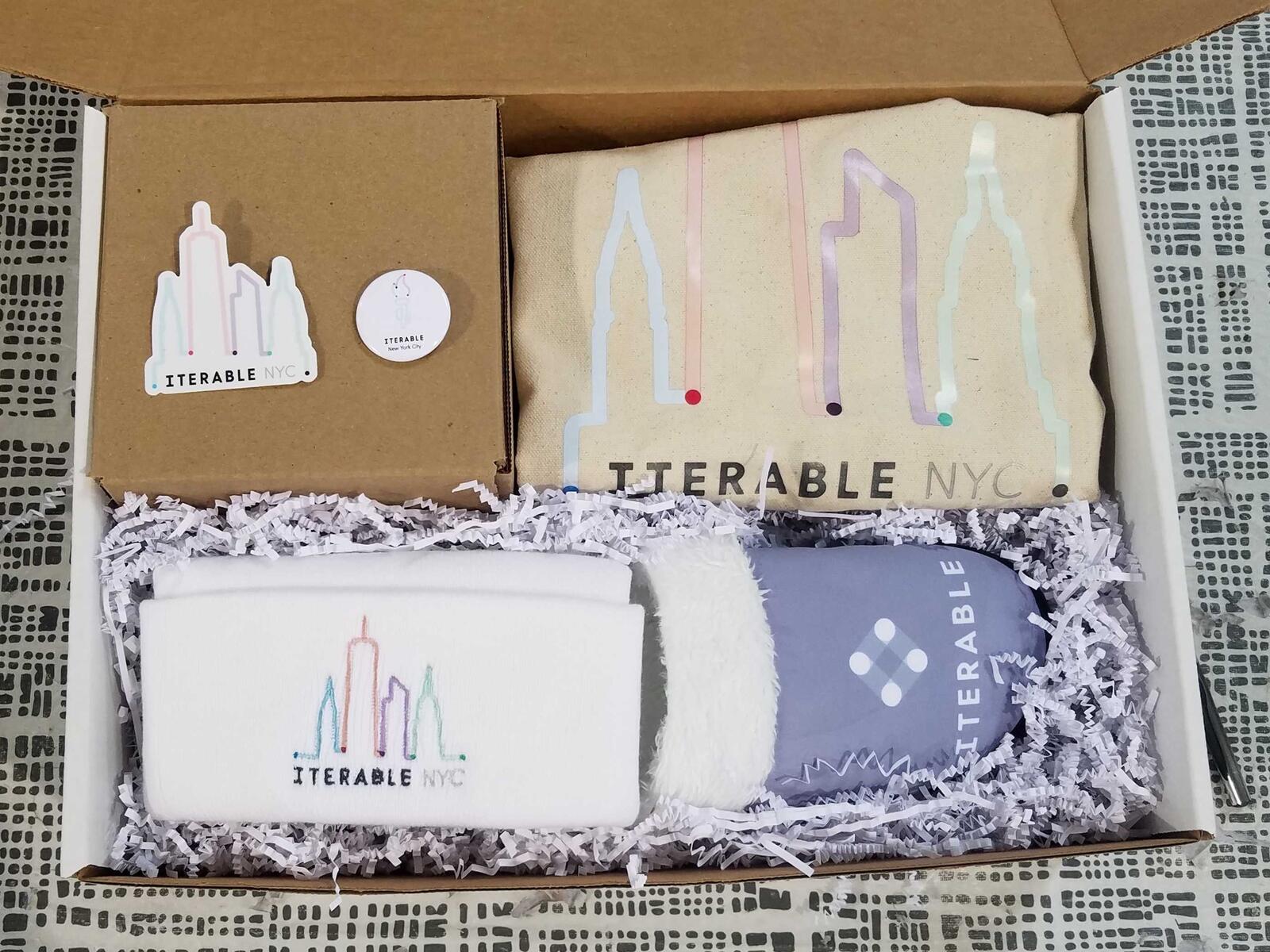 Trend #8: A Better Me
During the COVID lockdown, people focused on mental health and physical well-being as they struggled to literally merge their professional and home lives while navigating the uncertainties of an ever-evolving pandemic. Companies supported and comforted employees with cozy swag gifts like candles or blankets while engaging them with fun distractions like virtual happy hours and cooking classes.
In 2023, the quest for health and wellness continues but will pivot to a more expansive take on "a better me." People will pursue personal growth opportunities like learning a new language, playing an instrument, solo travel for personal reflection, and "extreme" travel to faraway places and cultures they've never experienced. Sky diving anyone?
Clients are choosing employee gifts that will nurture the person in a meaningful way, rather than making purely practical swag choices for the professional."
Examples of new products that will trend in 2023 include fitness accessories, massage guns, mindfulness and meditation resources, board games, and playing card sets.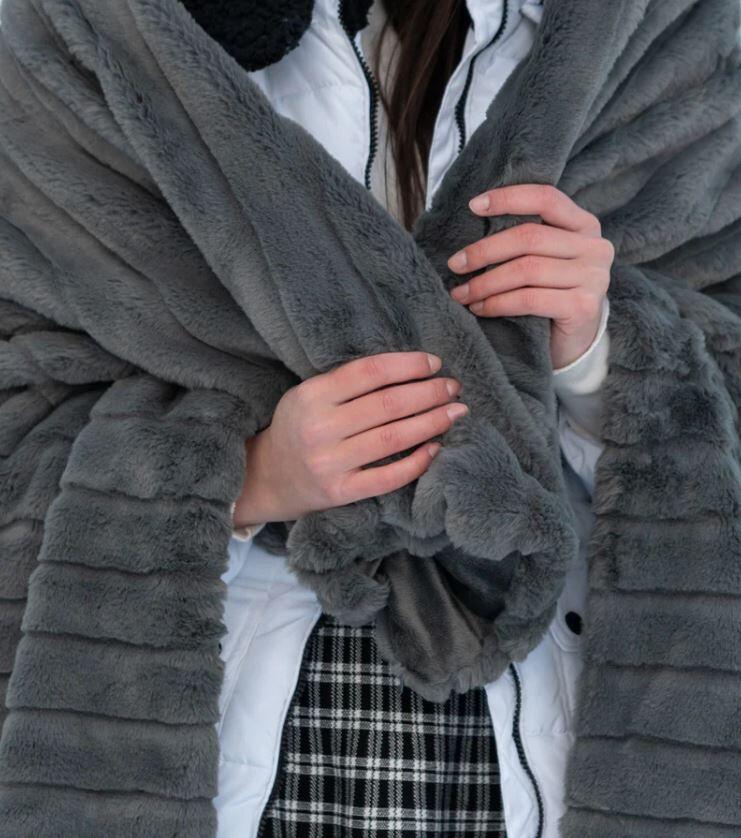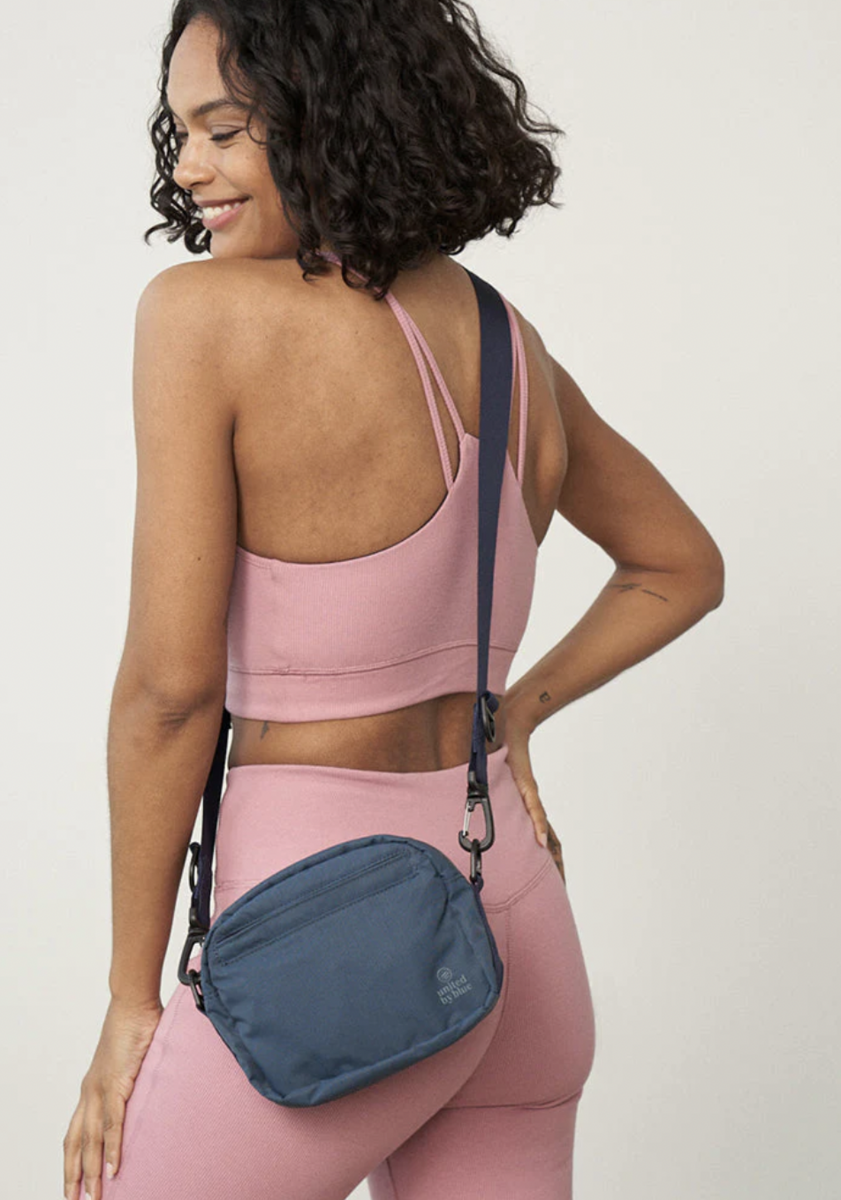 SUMMARY
We reveal the Top 8 Predictions that our brand stylists see coming in swag for 2023! They're not only based on our team's deep industry expertise but also on fashion and design trends, insights from partners, and economic and business outlooks.
Sustainably swank: Unprecedented product and materials innovations will make stylish eco-friendly products all the rage in 2023.
Voices raised: With new-found leverage in the wake of the Great Resignation, employees will demand more socially conscious promotional product choices.
Throwback threads: Our stylists expect clients to lean into unique, old-school looks of the 90s and 2000s that appeal to trend-conscious Millennials and Gen Zs.
Experience collector: We'll see the emergence of experience-related swag to create memorable corporate events and enhance the lifestyles of location-agnostic employees.
The big small: The era of big-name brands offering big-time credibility will be replaced by going boutique to be unique in 2023.
Color burst: Inspired by the fashion runways in Paris, Milan, London, and New York, more is more when it comes to color in the new year.
CultureOS: Clients will leverage swag as a powerful tool to not only reinforce their cultures but also embrace the diversity of their global workforces.
Better Me: Swag that supports personal growth opportunities through mindfulness, travel, and wellness will be more popular than ever.