Holiday Countdown: Top 3 Tips for Corporate Gifting
It's the season to show appreciation for those within and outside your company, whether that be your employees, clients, customers, partners, or others. With the holidays fast approaching, now is the time to lock in your plans. As stylish corporate gifts are one of our specialties at CreativeMC, we turned to our team of experts for their Top 3 Tips for a seamless holiday gifting experience – from sourcing and designing swag to packaging and worldwide delivery.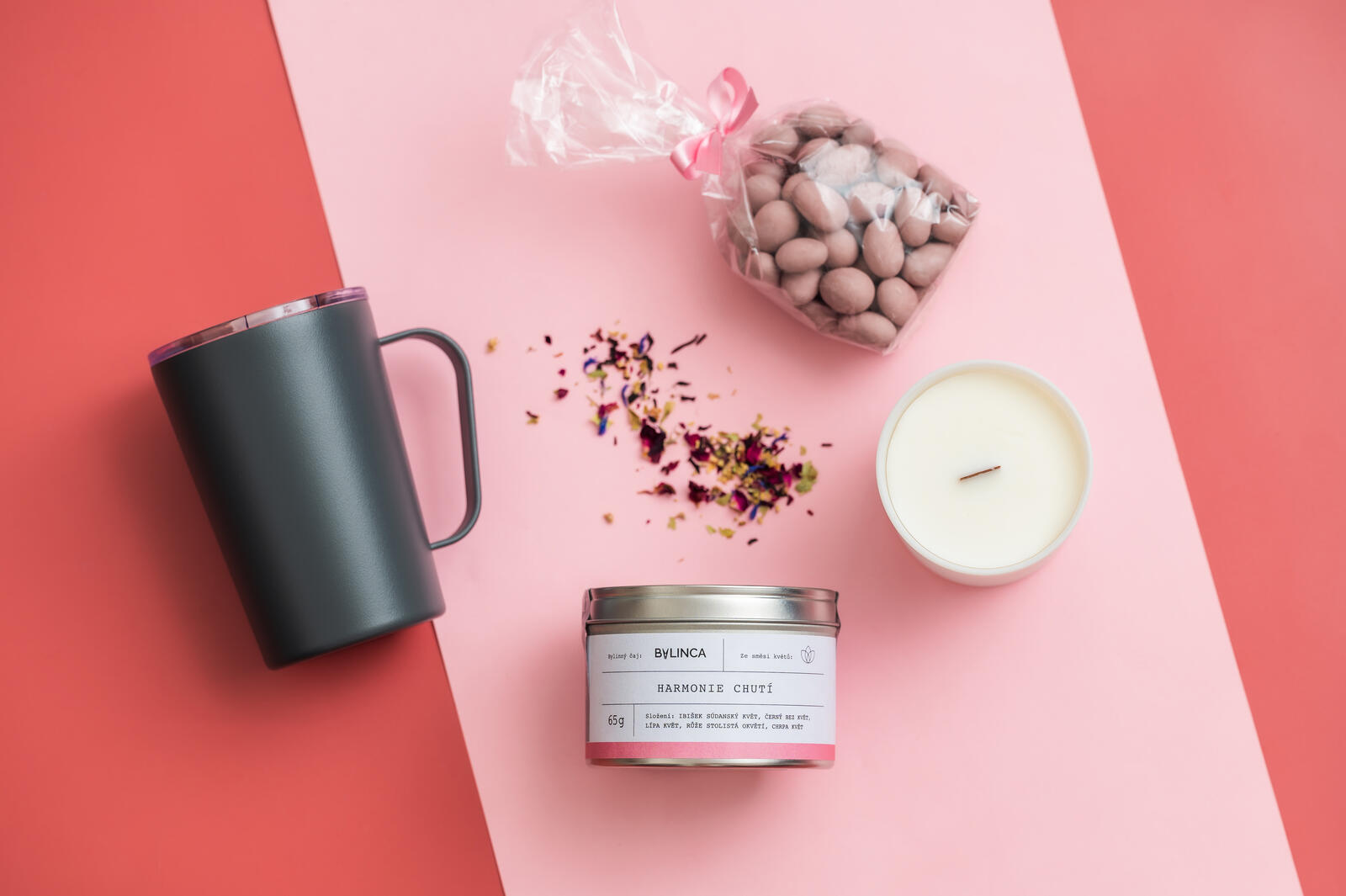 Tip 1: Pick your product style
Today's leading global brands want a swag partner who is dialed into the latest trends and can channel just the right tone to meet their gifting objectives. Our brand stylists are tapped-in personal shoppers who can guide you in your selection process.
Our clients look for gift options that are fresh, unique, stylish, and make a brand statement. They don't want to see other companies branding the same products they choose."
Increasingly, more clients are also requesting branded promotional products that have a positive impact on communities and the Earth. Through our Swag for Good platform, we proactively source and champion a stable of eco-friendly products, companies that contribute to social impact causes, and brands that are led by people of underrepresented communities like women, LGBTQ, and people of color.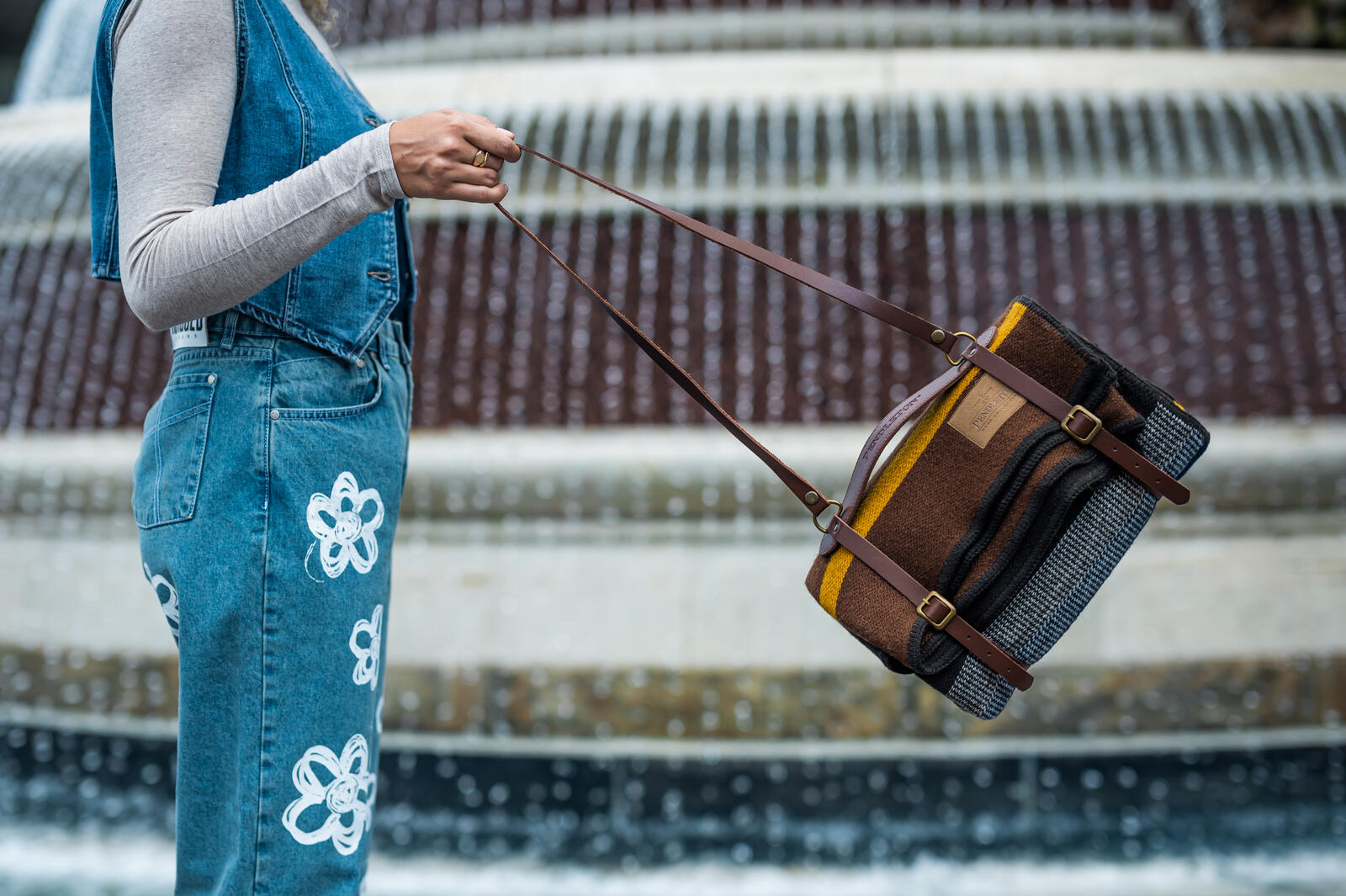 Our Winter/Holiday 2022 Style Trends lookbook is where you'll find all of these options and get inspired by what's new this season. We showcase the latest promotional products in the context of fashion and design trends, including the hottest colors, textures, and attitudes impacting product design. The trends are developed entirely in-house by our brand stylists, who have extensive relationships with vendors, and our creative team, which includes global trends experts.
We recommend starting as early as possible on holiday gifting plans, especially to ensure the client locks in the inventory required for the products selected."
Tip 2: Select the packaging
Our brand stylists also take the stress out of corporate gifting by streamlining the fulfillment process. Once you've selected your products, they'll recommend packaging options that fit your budget and the brand impact you're looking for.
For multi-item gifts, it's important to design how the swag will be presented for the ultimate unboxing experience. We offer stunning packaging and wrapping options from custom boxes, gift bags, and poly mailers to tissue paper, crinkle paper, and ribbons. Handwritten notes are a popular way to personalize the gift. For those who are environmentally conscious, we recommend packaging the gift directly in a shipping box, laying out the products on crinkle paper or tissue paper, and incorporating a gift note.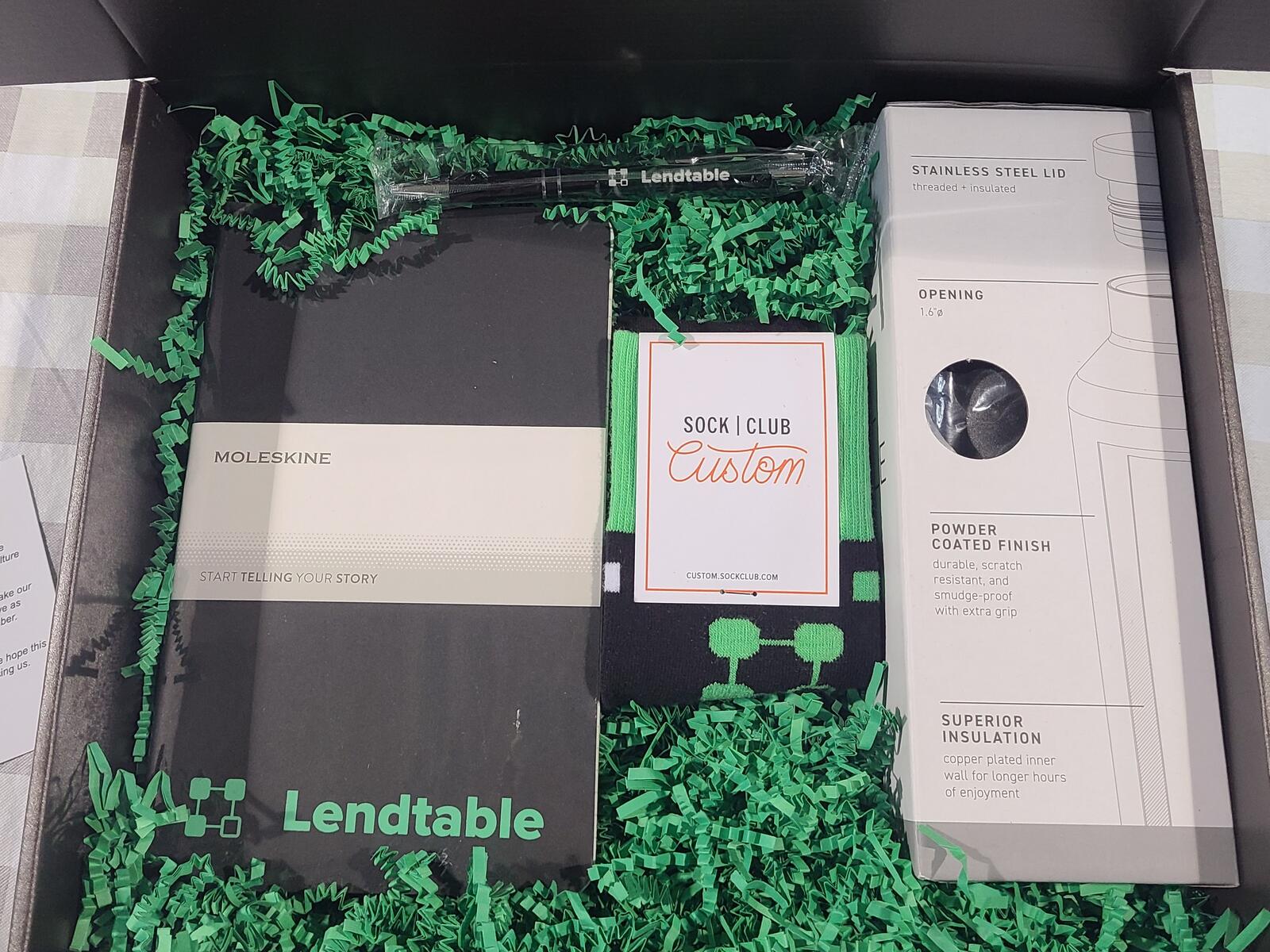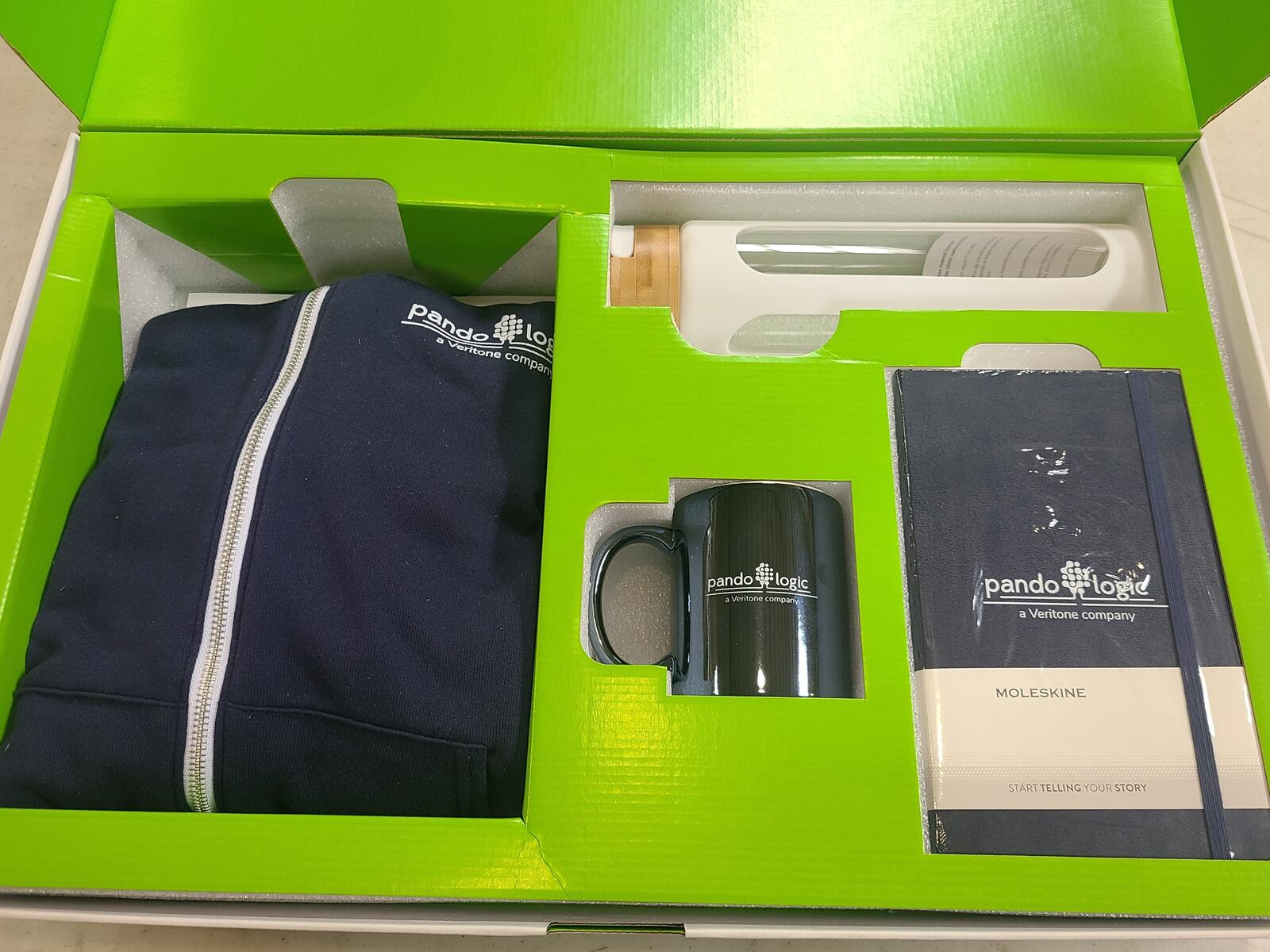 It's pretty endless what we can do for our clients. There hasn't been a challenge we haven't been able to meet."
Once you've approved the look and layout of your gift box, our fulfillment team can assemble all of your gifts – one by one, to perfection, and with any required personal touches.
Tip 3: Make a virtual distribution plan
The professional world's new reality is a mish-mash of remote and in-person workforce models that create a corporate gifting nightmare when it comes to collecting and verifying shipping information. Privacy issues also prevent companies from accessing employees' and customers' home addresses.
Over the past two years, we dramatically expanded CreativeMC's virtual store offering to address this problem. Our secure and flexible platform includes online company swag stores, pop-up shops to administer one-off events or gift swag – and everything in between.
For holiday gifts, we recommend setting up a pop-up shop that's essentially a free virtual offer. Recipients are emailed a link where they can sign in with their email addresses (which are verified). They're then asked to provide their preferred shipping information. If a gift requires collecting an apparel size, those details are also collected as part of this single-screen experience. All of the information goes directly to our distribution team, who then ships out the gift – typically on the same day the order is placed.
For our clients, this is a turnkey offering that solves their #1 pain point: shipping addresses. They don't waste time tracking them down, and we handle all the details right down to delivery."
Our full online company store solution gives clients the option of utilizing customizable internal or external virtual storefronts that allow either clients or recipients to peruse product collections and order directly. Virtual storefronts can be deployed globally and modified regionally, including in markets outside the U.S. For international projects, we partner with our sister company in Prague, Czech Republic to devise the most cost-effective production and distribution plan by region and market. For more insights on effectively managing a global swag program, explore our recent blog.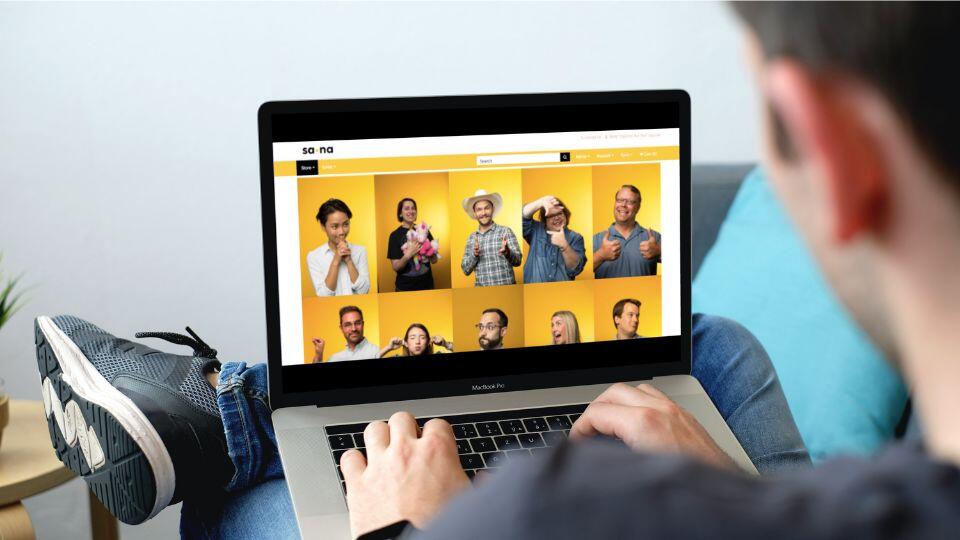 Our virtual store platform is ideal for complex, multinational operations. Storefronts can be set up for different user groups to feature different product offerings as needed so your employees or clients see only the swag that's relevant to them. The flexible e-store options also include diverse billing configurations, such as departmental codes, credit cards, and internal rewards points. In addition, our platform's open API can accommodate other integrations you may require, including single sign-on.
While this entire process is seamless when in the hands of experts, the earlier you start the better since the holiday season is hectic for everyone! Connect with your CreativeMC brand stylist today to create your holiday gifting plan for your employees, customers, clients, or for whomever you want to express appreciation to this holiday season.
Summary
The earlier you start the holiday gifting process, the more likely you will find product availability, warehouse capacity, and more!
Tip #1: Define your brand style and tone as you make your gift selections and consult with a brand stylist for on-trend recommendations.
Tip #2: Select the packaging that fits your budget and creates a great unboxing experience, from fully custom gift wrap to eco-friendly materials and handwritten notes.
Tip #3: Use a virtual pop-up store solution to seamlessly manage distribution, including collecting shipping addresses via a secure platform.