Curated Gift Sets Available Now
In the 2nd part of our series on curated gift sets, we dive into products for new customers, hot prospects, and trade show attendees.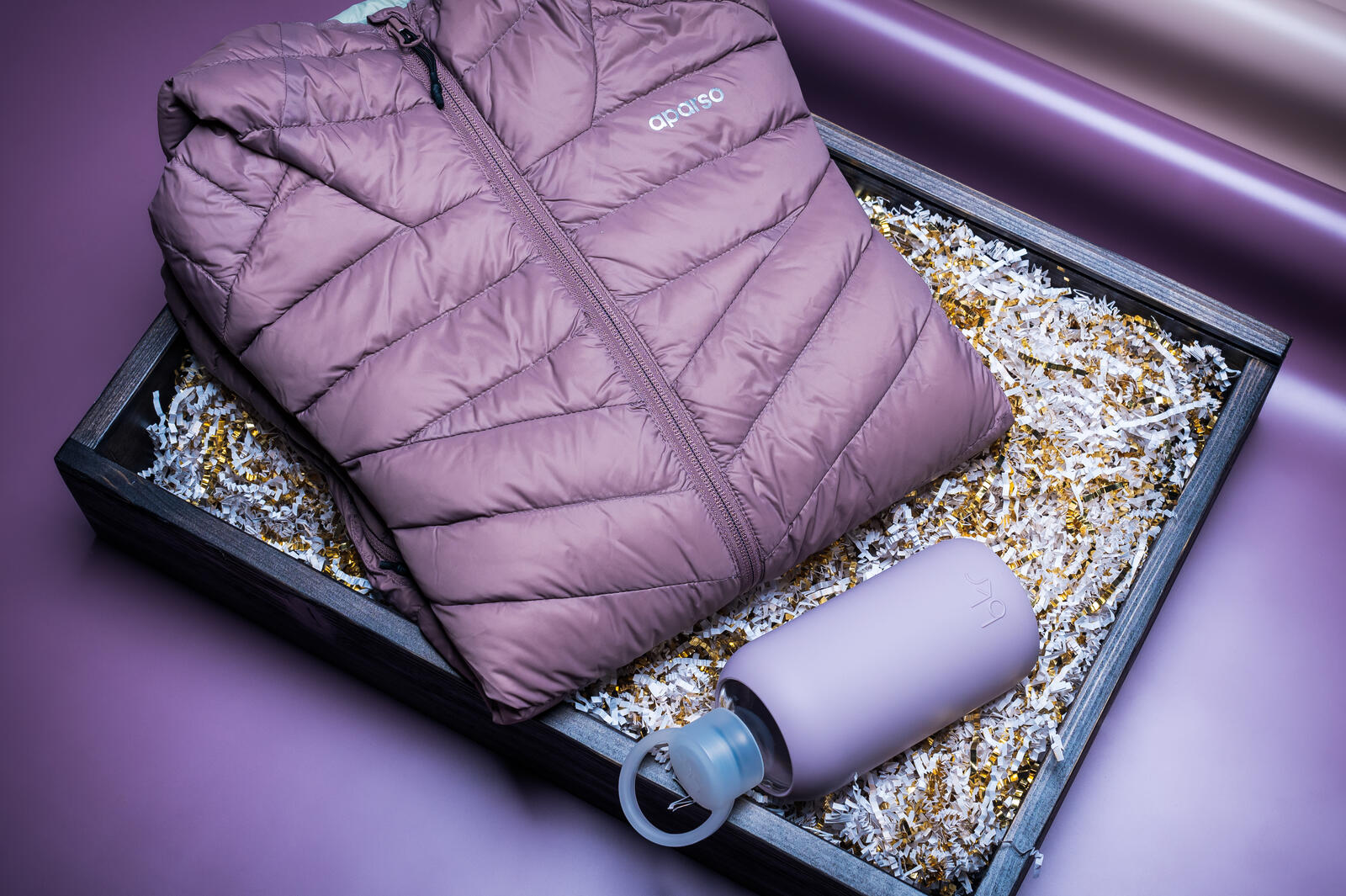 Whether you're shopping for the holidays or for events in the new year, we've selected items in stock as of now, so download the PDFs for all the details – including pricing with packaging and fulfillment.
Contact your Brand Stylist today, as inventory is constantly shifting!

Show appreciation for the trust of a new customer with a thoughtful, unique gift. Here are a few of our favorites that appeal to a variety of tastes at different price points.

(1) Cheers to you - $ - Show a new customer your appreciation with the gift of mulled wine, a sweet and spicy traditional blend that will warm anyone even on the coldest nights. Cheers! See details including pricing.
(2) Toasty traveler - $$$$ - Equip the modern voyager with high quality swag. Finley Mill Backpack, Corkcicle® Coffee Mug and The North Face® Hoodie make a perfect set inspired by our Element trend. See details.
(3) Ultimate entertainer - $$$ - The perfect gift for a host with the most style, Acacia wood cheese board with laser engraved logo paired with Maple Ridge Savory Sampler. See details including pricing.
(4) Cocktail casual - $$ - Elevate any drinking experience with Brumate Wine Tumber that fits over a half-bottle of wine and a sustainable Marine Layer Signature Tee. See details.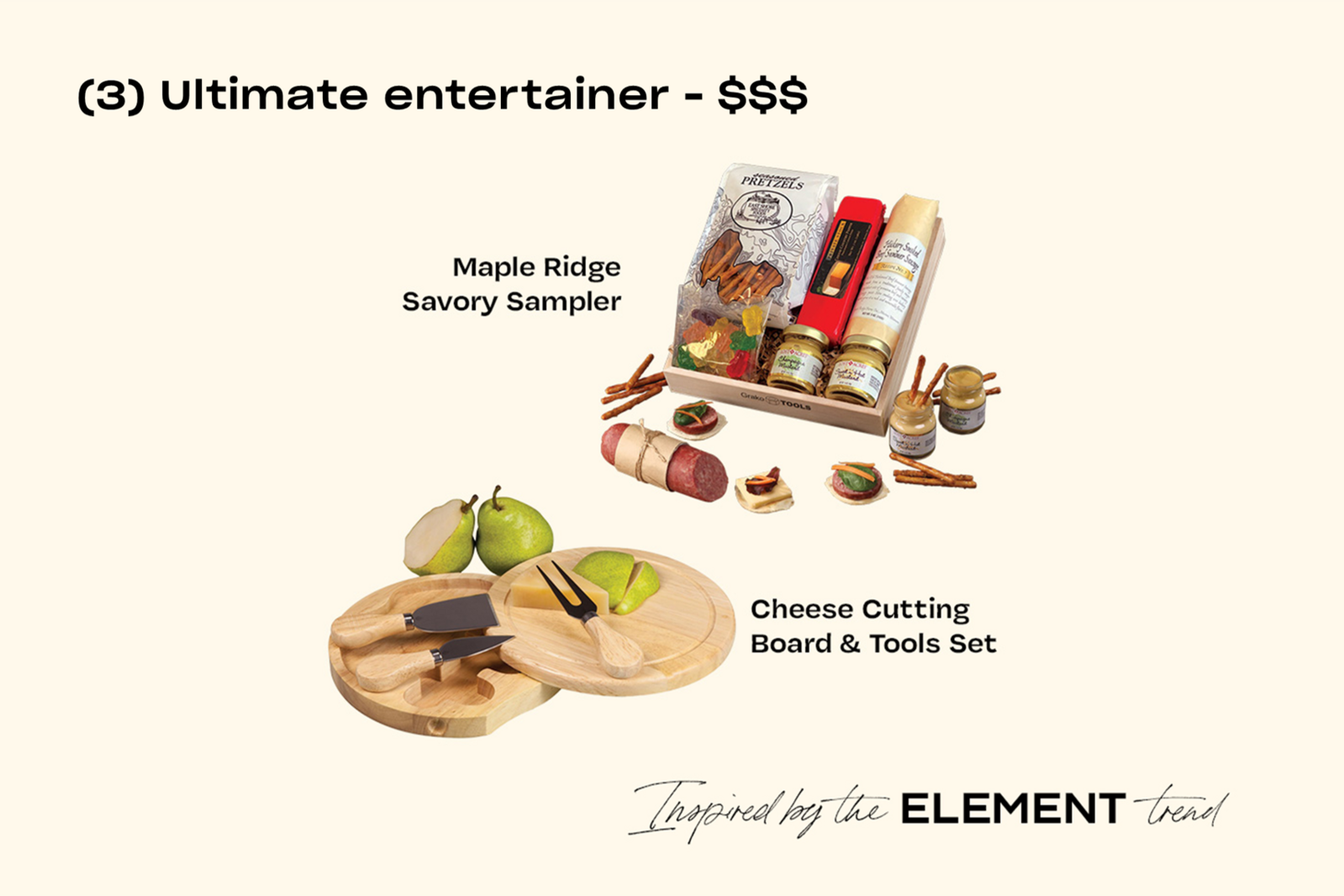 Set the tone for how you'll value a potential client, while also nurturing the relationship, with a branded gift. These looks are designed to impress and keep your brand top-of-mind.

(1) Chill to go - $ - Eco-friendly set of Sami Mini Tote Cooler with Camper Mug for a tailgate, picnic, or backyard barbeque. See details including pricing.
(2) Luxe lounge - $$$ - Add a cozy factor with luxurious Fur Throw Blanket and sustainable Miir Tumber to any night in. See details.
(3) Sweet Surprise - $$ - Give a yummy holiday treat that´s sure to be an instant hit! Irresistible Fairytale Brownies feature 12 flavors. See details including pricing.
(4) Gratitude - $$ - Homesick "Thanks" Candle is the new way to express appreciation. Customize it for each recipient with a personalized, handwritten message. See details.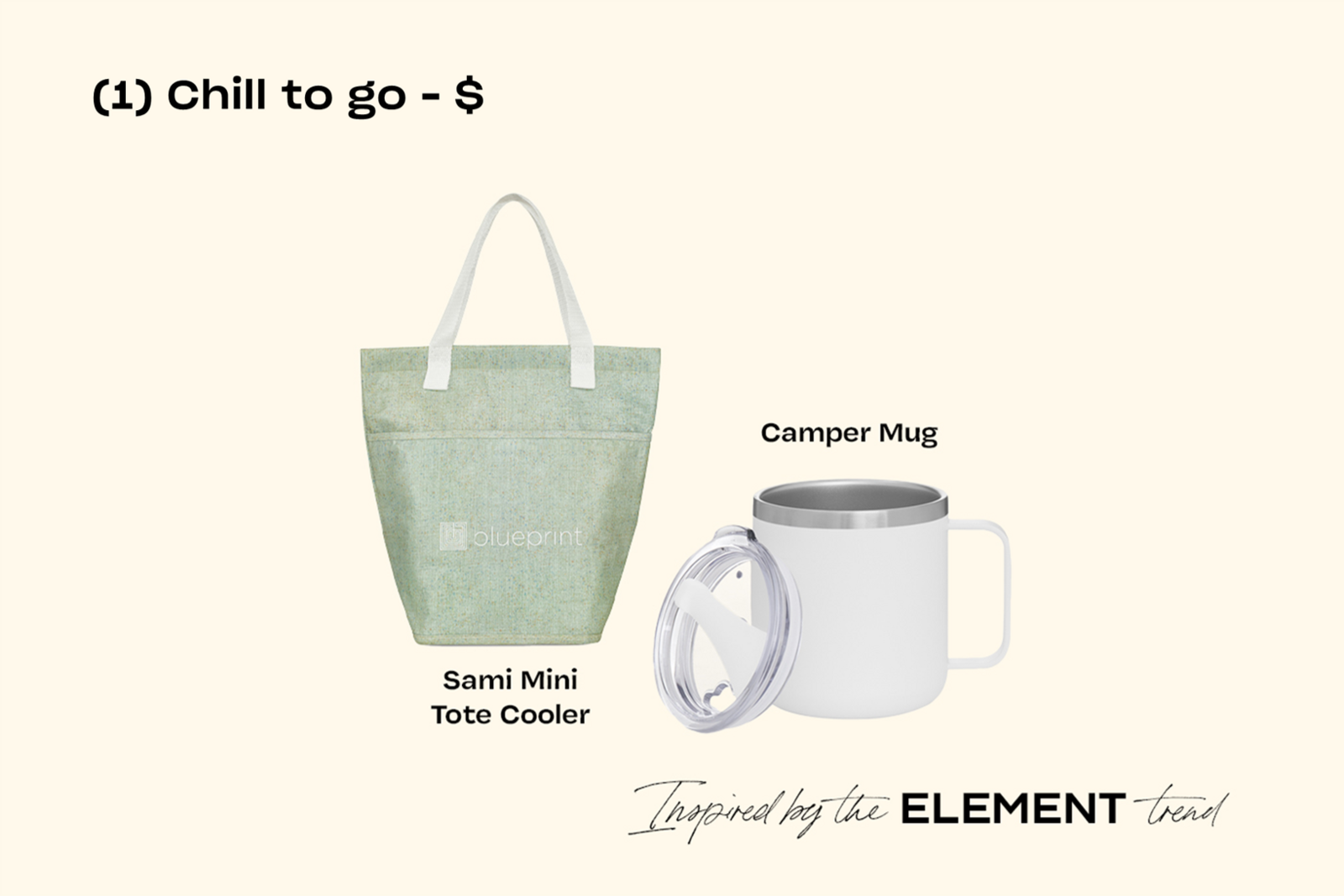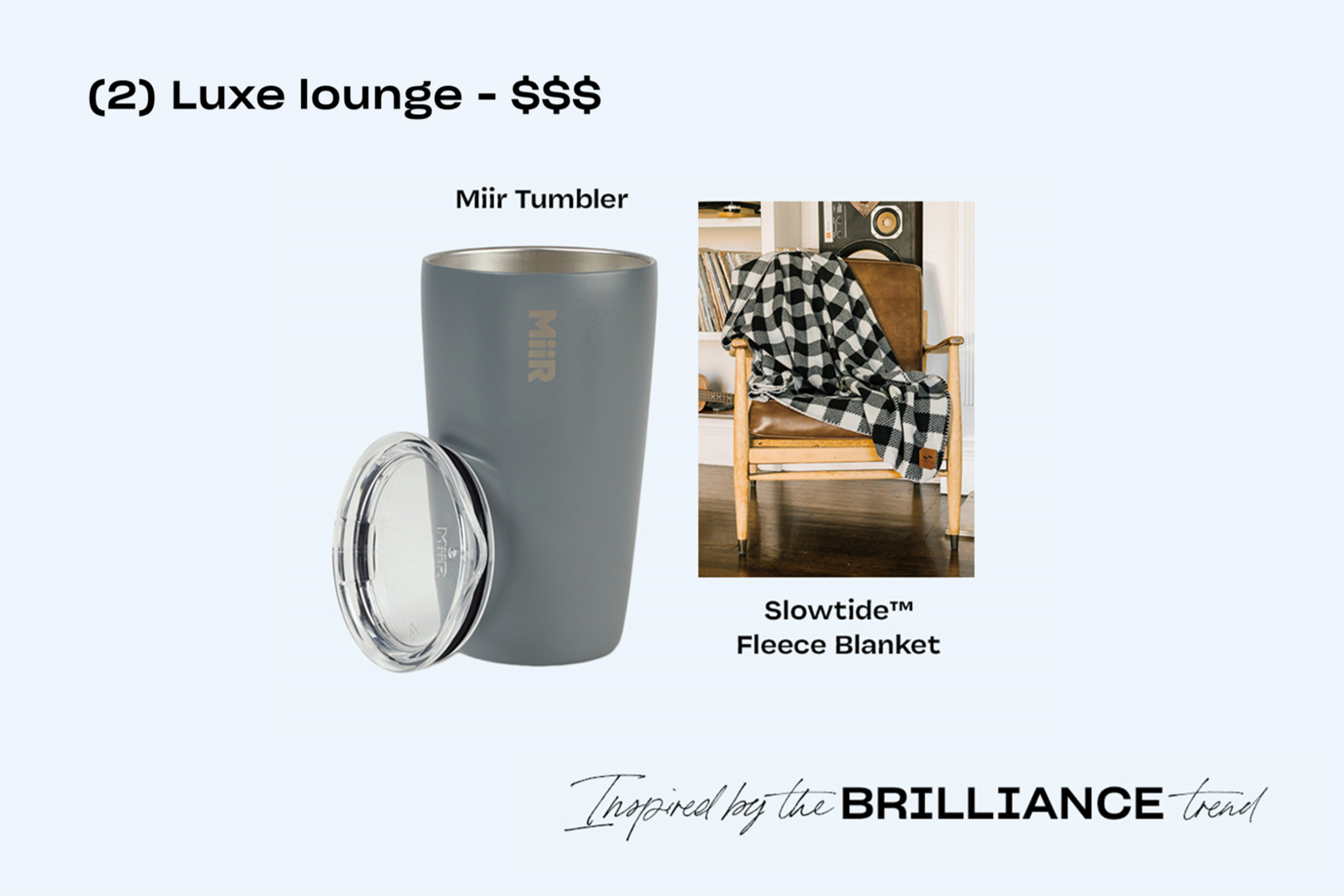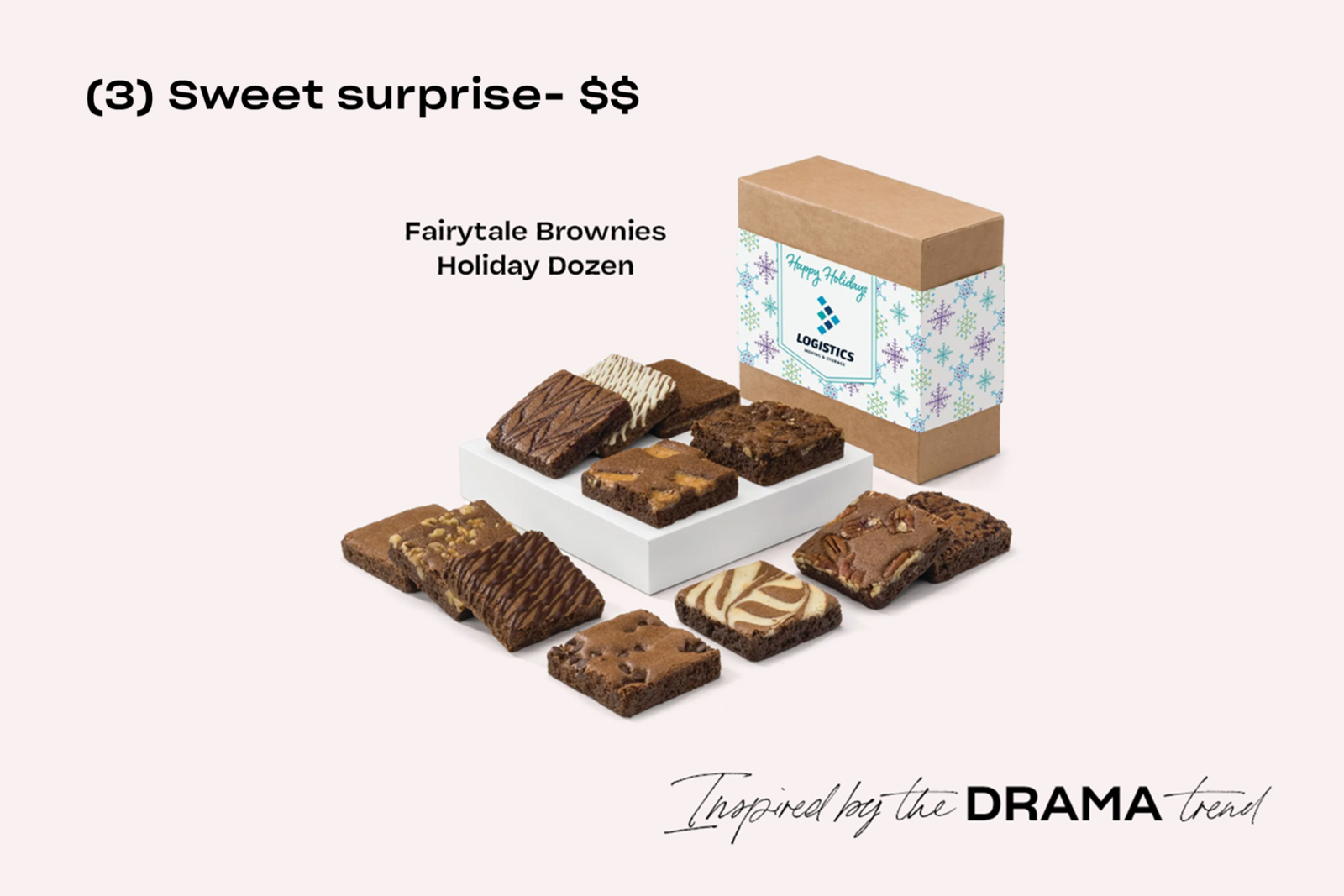 Trade show giveaways can be slick without busting the budget. Our picks dial into the passion for planet green and put a modern twist on practical classics to make your brand pop from the pack.

(1) Nature´s gifts - $ - Eco-friendly appeal meets functionality in this practical set of Bamboo swivel webcam cover and USB data blocker, Spiral Notebook and a Recycled cotton bag. See details including pricing.
(2) The eco desk - $$ - You can't go wrong with a sustainable classic! This color-coordinated swag kit of h2go bali glass bottle and Bamboo wireless charging pad will look great on every desk. See details.
(3) Cool coverage - $ - Carhartt® Pocket Gaiter features a double layer at the nose and mouth to accommodate and optional filter. An up-to-date twist to a classic giveaway item! See details including pricing.
(4) Perky & practical - $$ - This stylish swag set features all the classics your clients could need, featuring products from brands like Bagito that honor sustainability as well as their social impact. See details including pricing.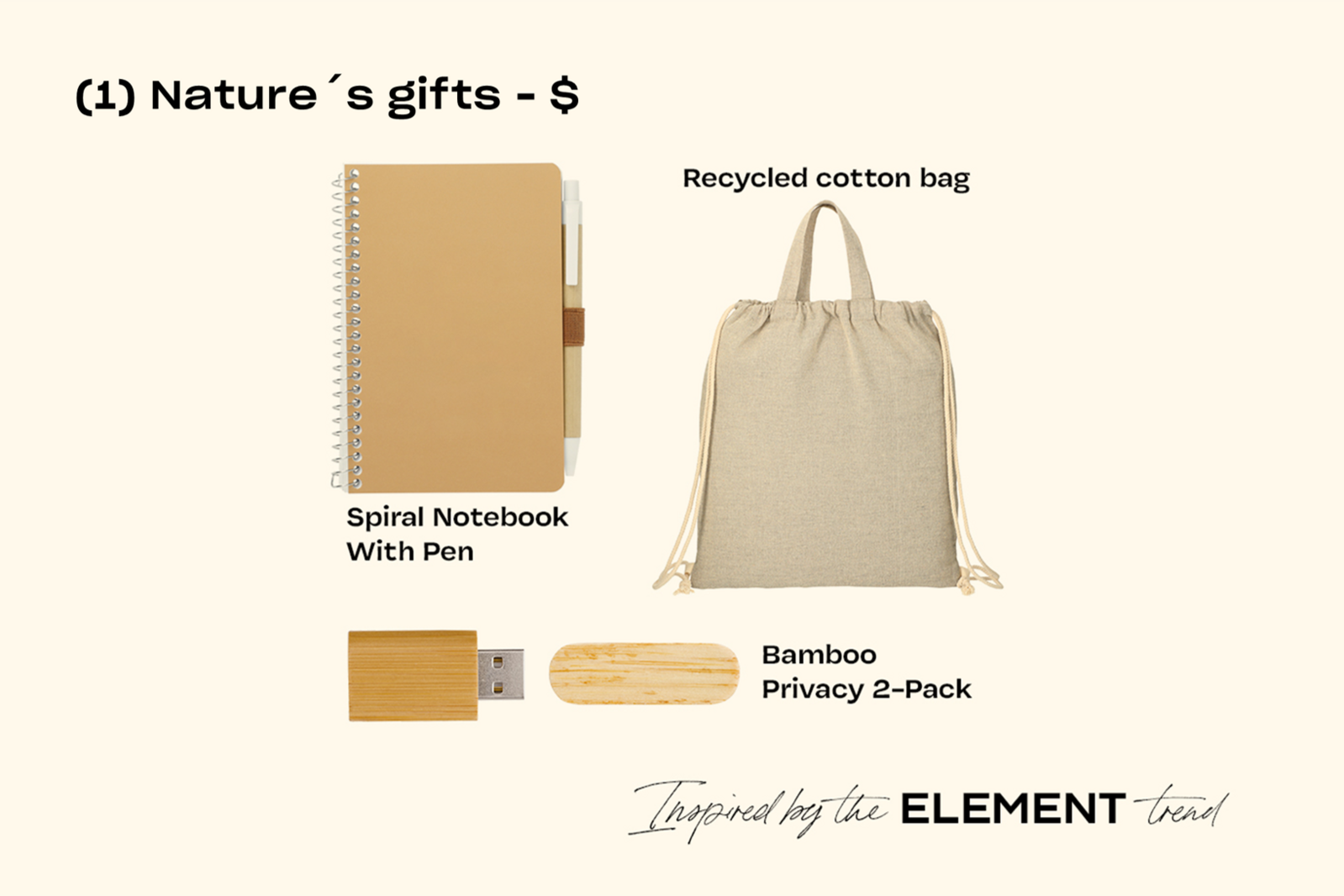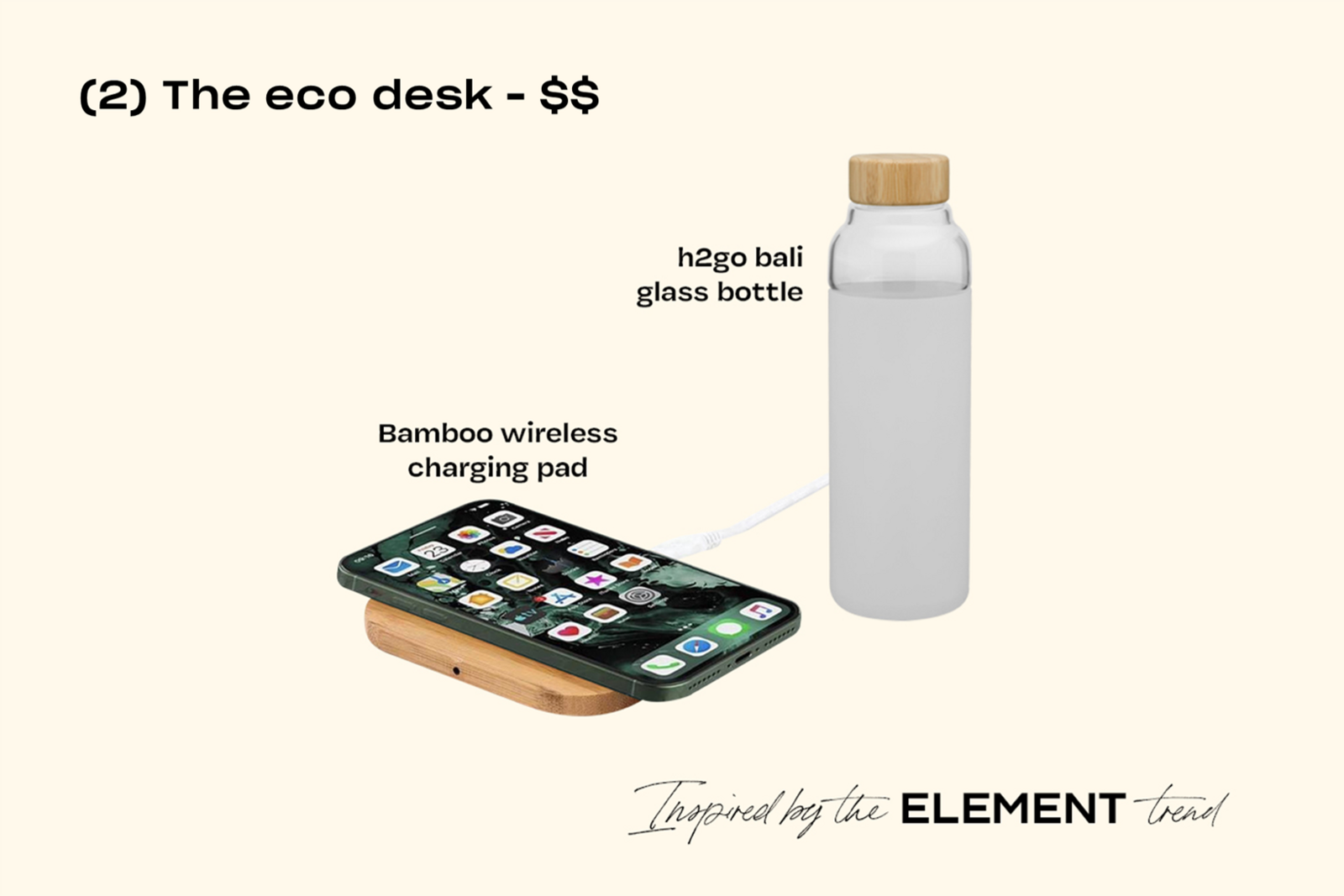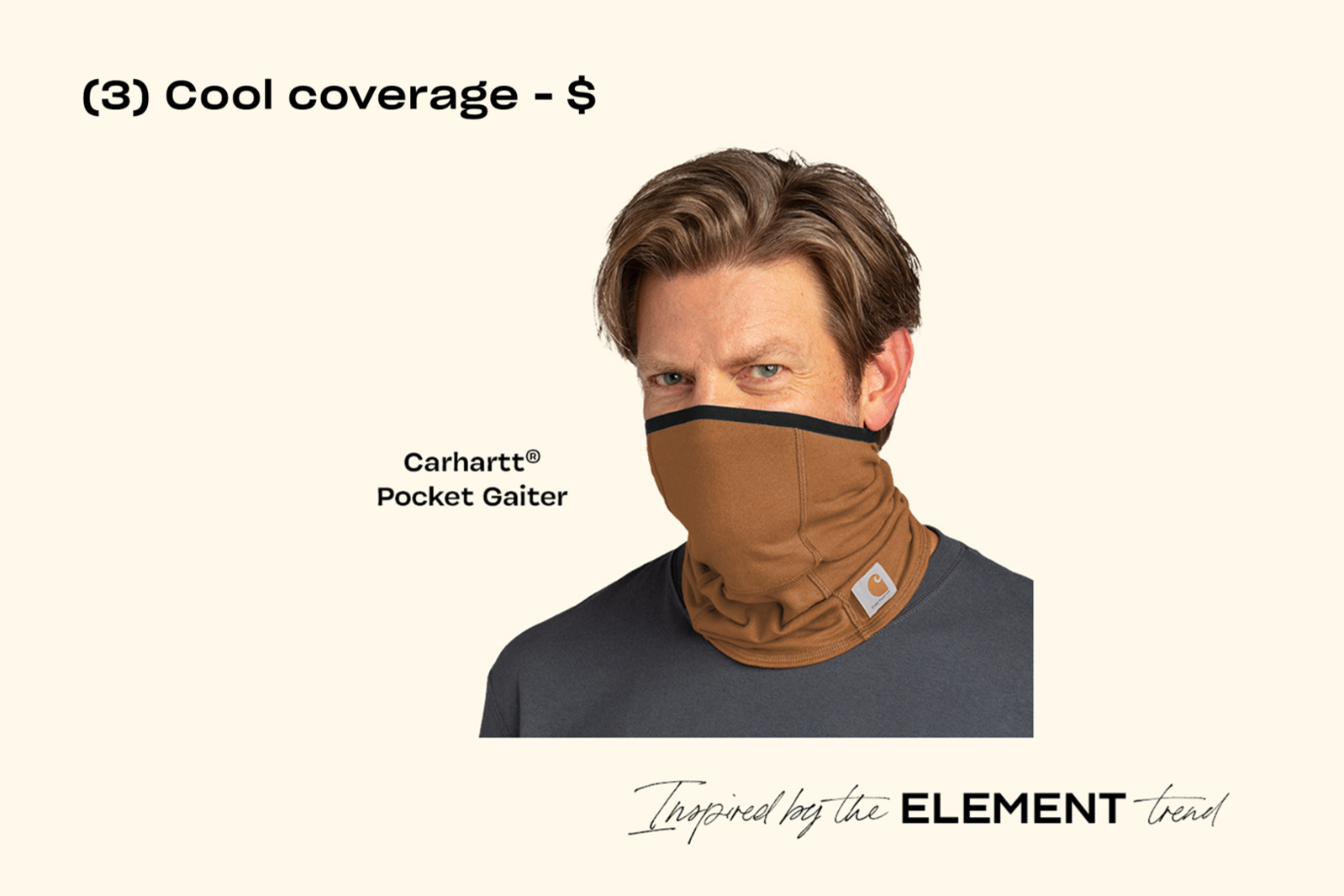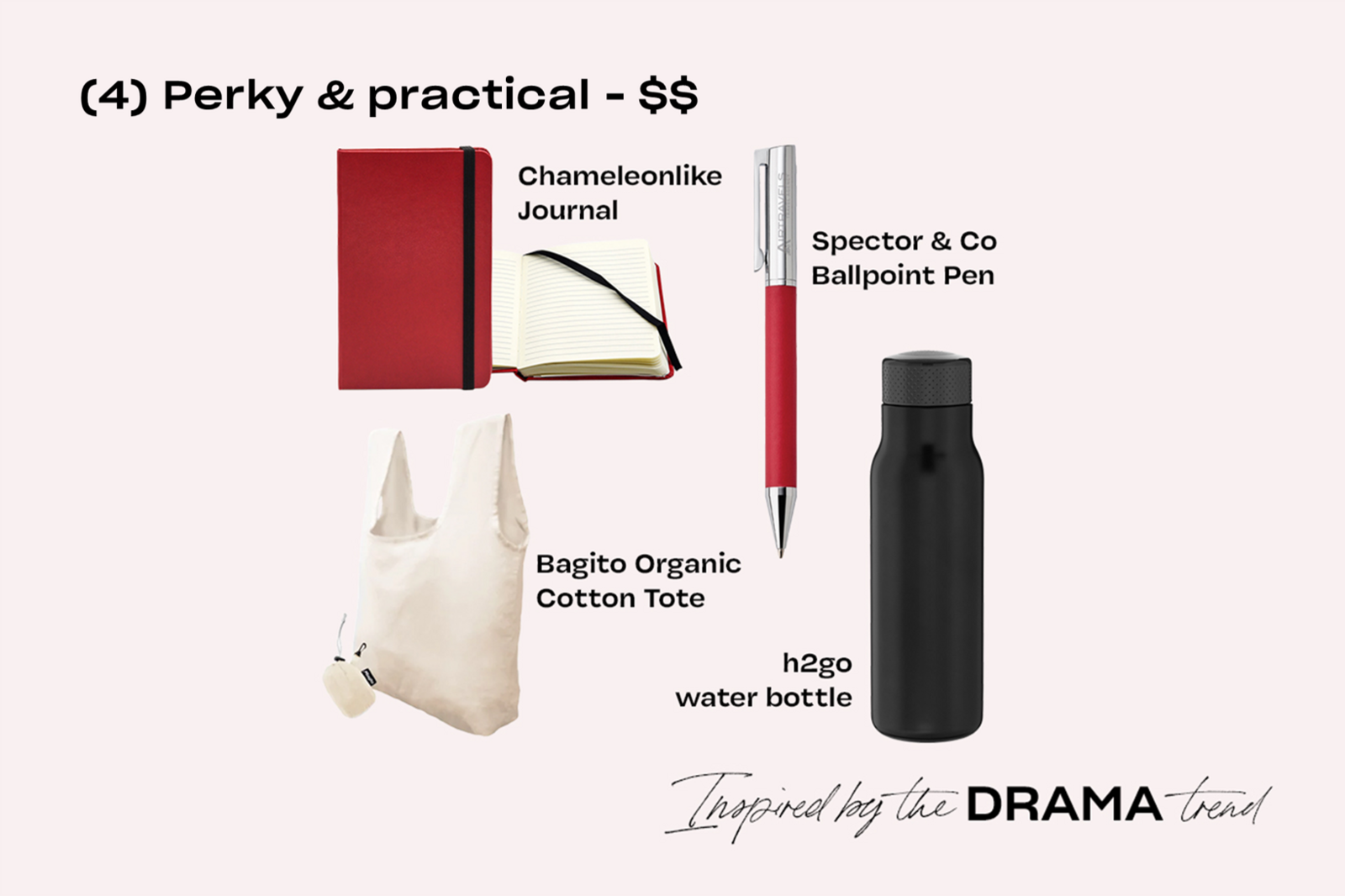 KIT AND SHIP WITH STYLE
How you package and ship your gifts is just as important as what you send! From crinkle paper to handwritten gift cards, we'll kit your products to perfection. Our virtual pop-up shop allows recipients to securely provide shipping info and select apparel sizes.

Talk to your Brand Stylist today for more details!