How to Brand Your Virtual Conference with Cool Corporate Swag
Last week, G20 leaders convened a summit on the COVID-19 pandemic – signalling what's sure to be the next trend in business: virtual conferences. As you gear up to host your own, here are our top 3 ways to maximize brand impact at your virtual conference.
Attendee Registration Packs
Create attendee anticipation for your event with a gift pack of branded business swag that's relevant to the activities and topics. Our Fulfillment team can deliver it to each attendee in advance, along with a conference schedule, instructions for session sign-ups, and any other special activities. Our branded swag kits include products like name badges, customized coffee, and popular drinkware like water bottles and silicone coffee cups.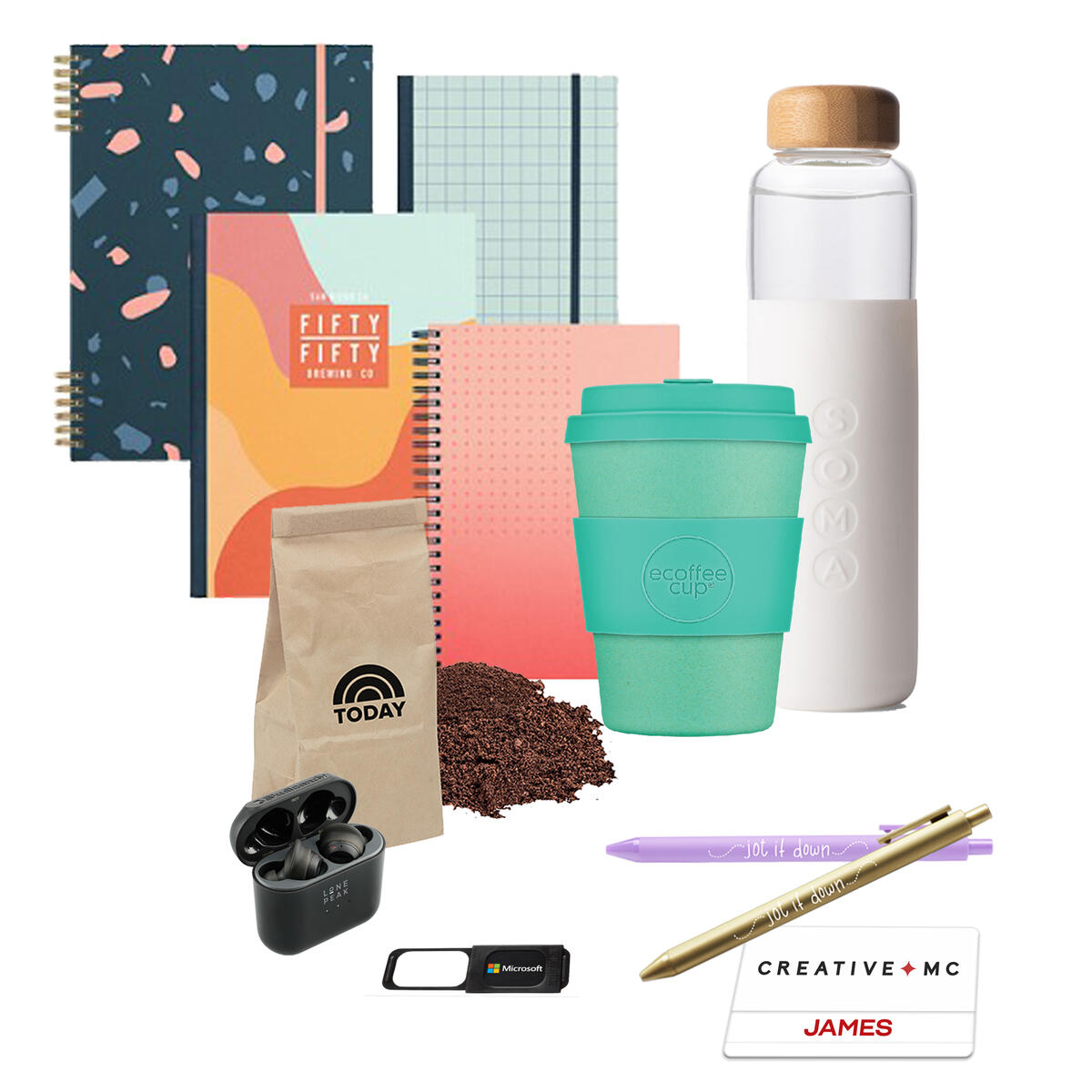 Name Badge
Numo Notebook
Numo Jotter Pen
Gourmet Coffee Bag
eCoffee Silicon Cup
Soma V2 Glass Water Bottle
Webcam Cover
SkullCandy Indy True Wireless Bluetooth Earbuds
VIP Speaker Swag Bags
To ensure brand ownership of your content, you'll want to equip your speakers with the tools to consistently deliver high quality on-screen impact. Your speakers are valued industry influencers, so deliver them a post-event appreciation gift they'll want to talk about.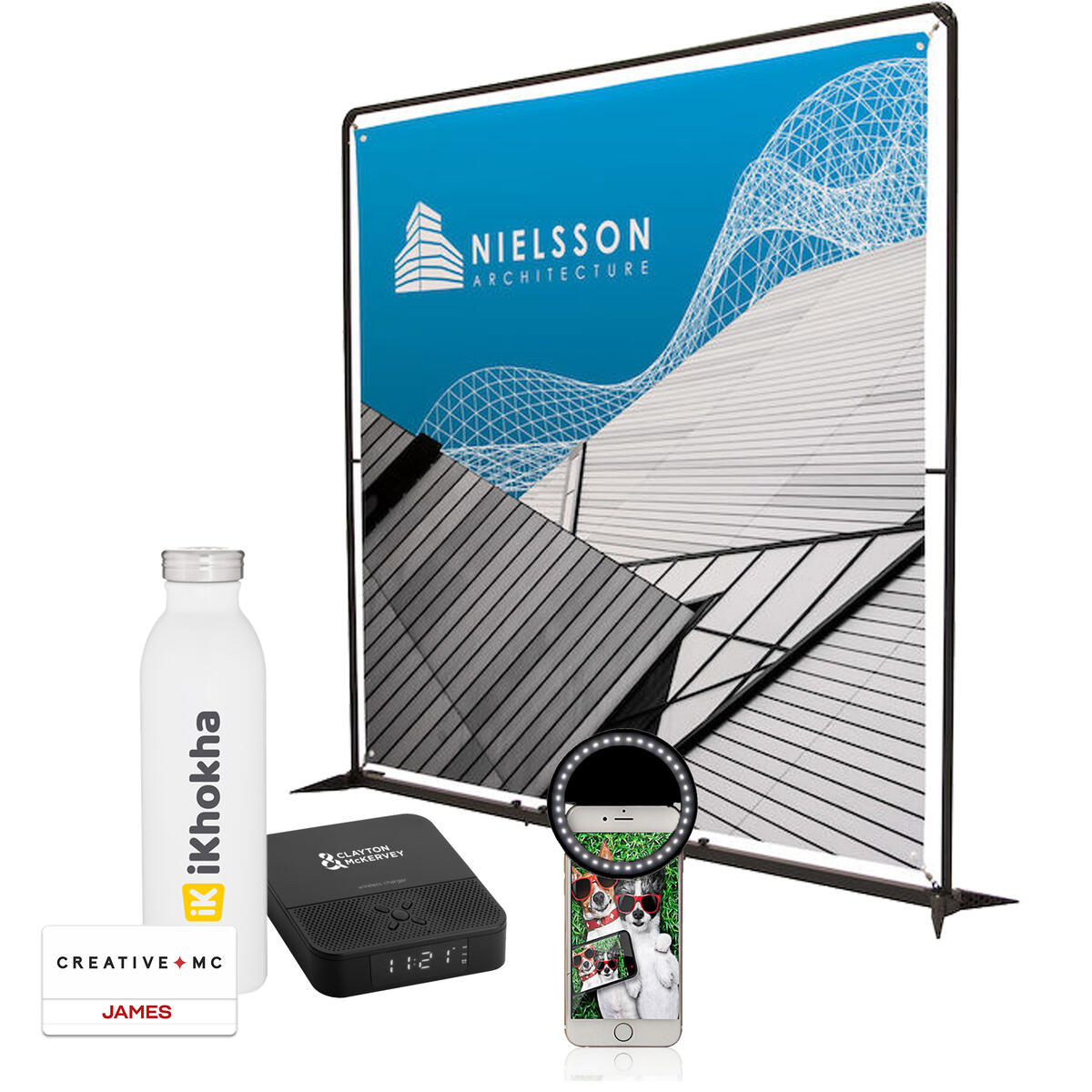 SPEAKER KIT
Branded Backdrop
Rechargable Ring Light
Name Badge
3-1 Wireless Charger and Bluetooth Speaker with Dual Alarm Clock
Thermal Water Bottle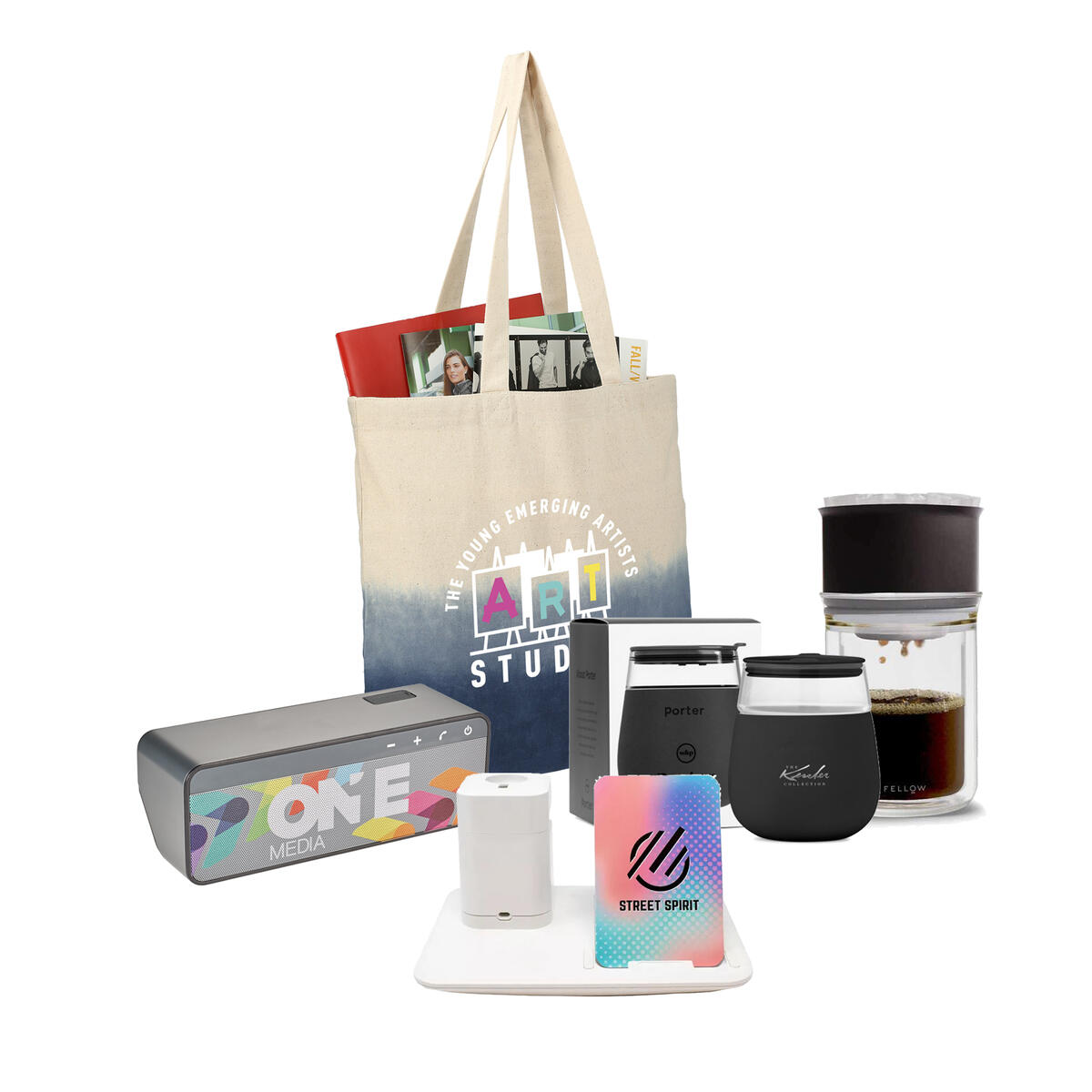 APPRECIATION GIFTS
Desktop Bluetooth Speaker
W&P Porter Glass
DocksyTM Charging Station
Stag X Pour-Over Coffee Set
Vintage Dip Dye Convention Tote
Contest Gift Prize
Keep your attendees engaged during the conference and post-event with contests, incentives, and awards. CreativeMC directly sources stylish, new products for brand customization – let us find just the right swag gift to make your brand shine!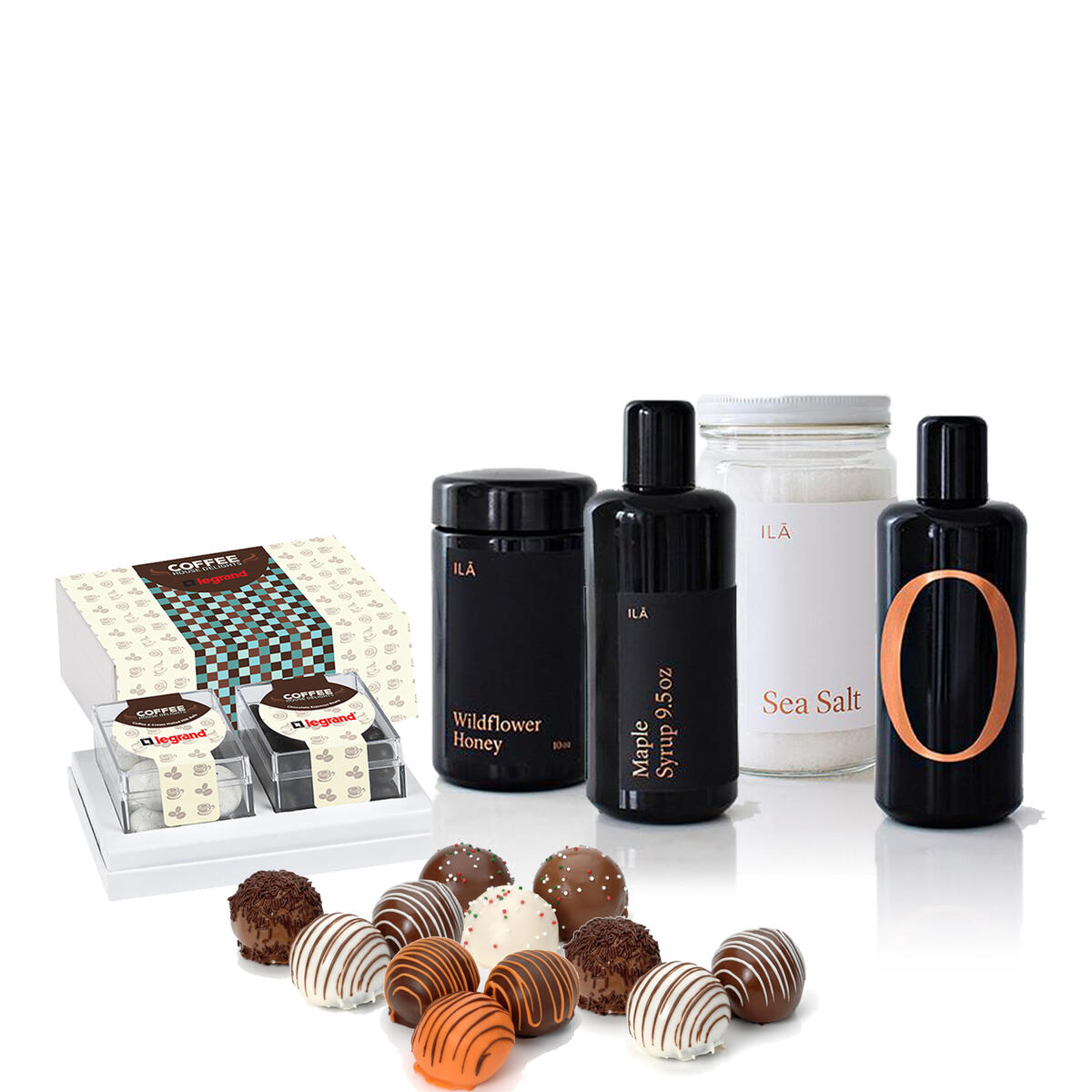 LUXURY FOOD BASKET
ILA Artisan Foods: Sea Salt, Maple Syrup, Wildflower Honey, Olive Oil
Classic Belgian Truffles
2 Way Signature Cube Coffee Collection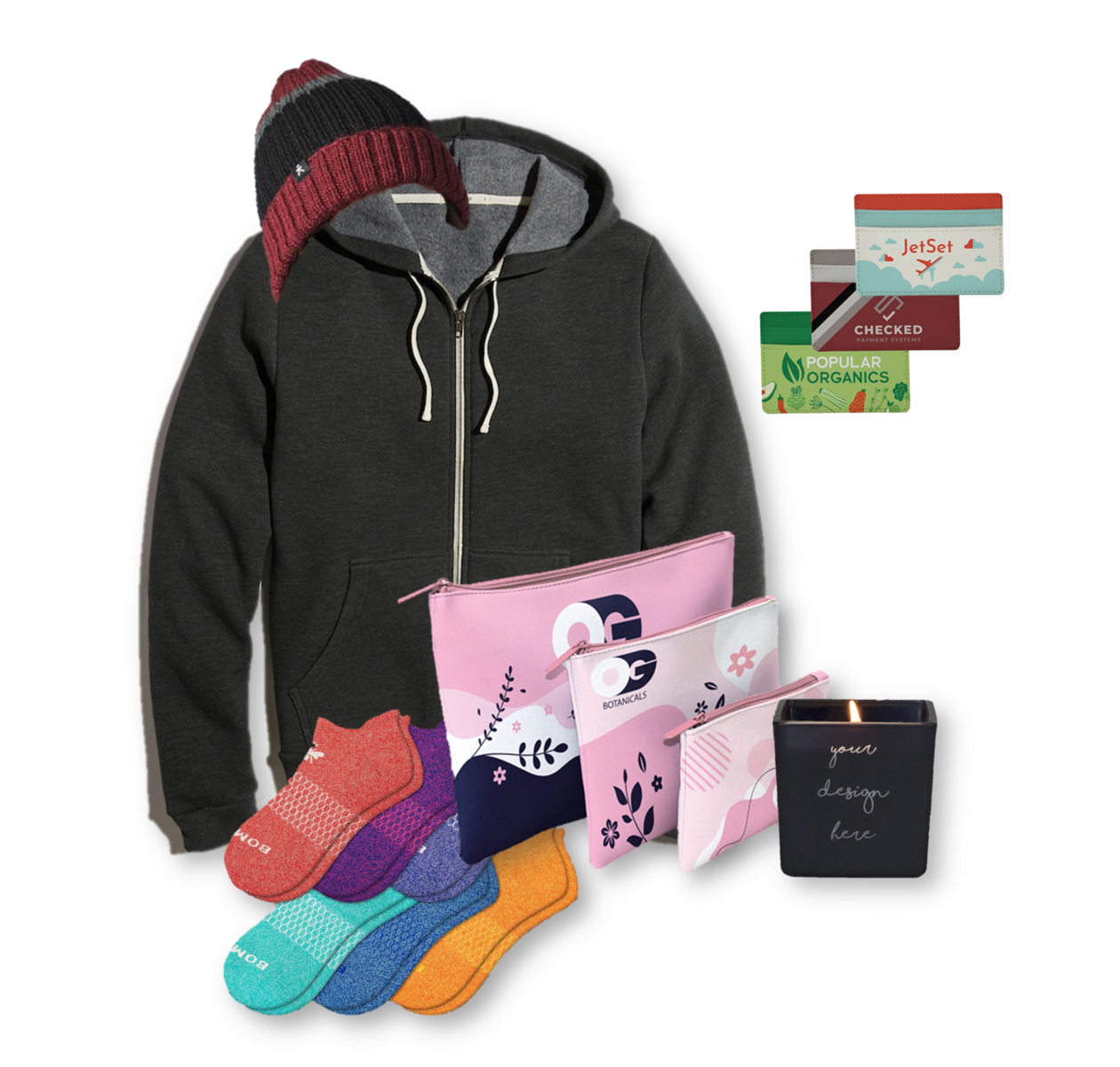 CUSTOM GIFTS
Known Supply Knit Cap
Marine Layer Apparel
Taja Custom Candles
LVL Flat Pouches nad Card Holders
Bombas Socks