How to Welcome New Employees in Style
Onboarding kits, a curated package of branded corporate gifts that welcome new employees to a company, are an opportunity to introduce new recruits to the company's culture, brand and values. CreativeMC plays an integral role in creating, distributing and managing trendy onboarding kits for our clients globally.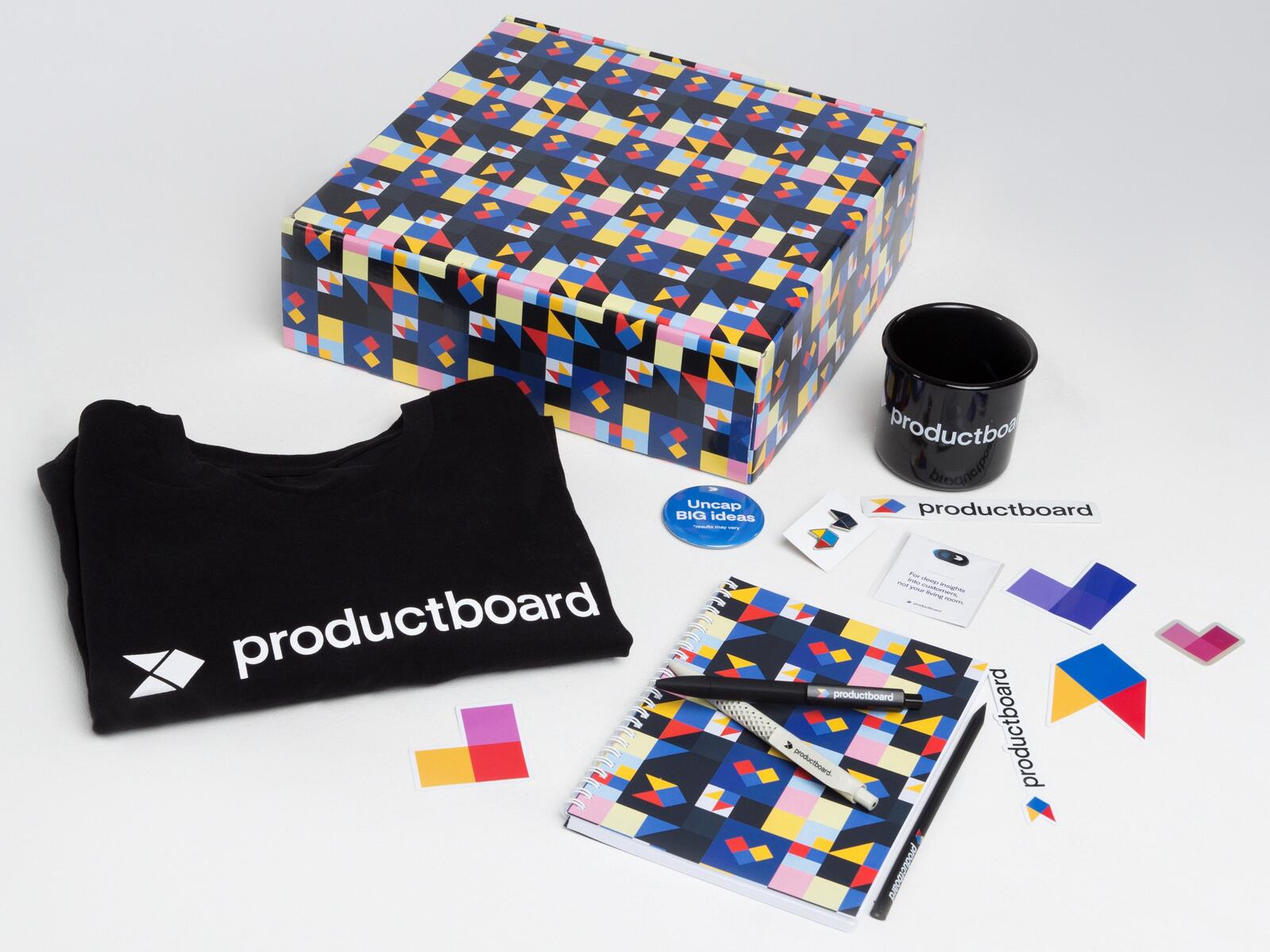 Why have onboarding kits?
New hire kits give companies an opportunity to showcase their culture, values and mission to employees even before they start their first day. We specialize in helping clients achieve this through the sourcing and selection of corporate gifts for employees. This includes embodying the company's brand personality and even providing some useful tools for success.
Onboarding kits are foundational to our clients' swag programs because they set the tone for a positive employee experience by welcoming new colleagues to the team."
Research also shows that when new recruits immediately feel part of the team, they feel more engaged in their job and committed to a company's success. Engaged employees are 87 percent less likely to leave a company. Moreover, according to stats compiled by Click Boarding, an onboarding software company, if new employees experience a great onboarding process, 69 percent of employees said they are likely to stay at the company for at least three years.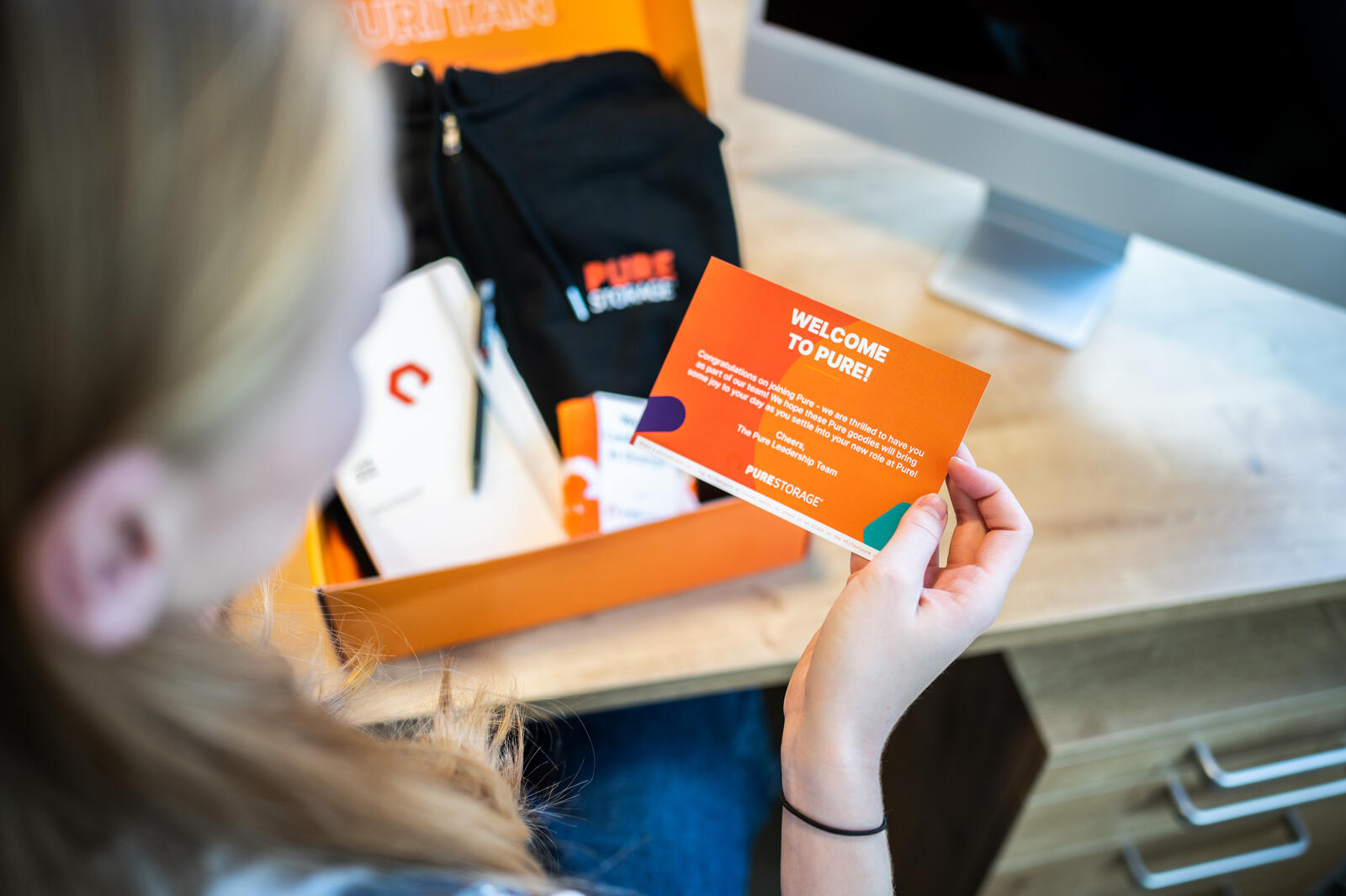 Examples of products and new hire kits
Common items in onboarding kits include t-shirts, water bottles, backpacks, journals and pens. As the pandemic forced many employees to work from home, remote office products like speakers and wireless chargers, as well as accessories that promote a cozy environment like candles, blankets and plants, became more prominent in our clients' kits.
From traditional to out-of-the-box onboarding kits, we have created many different types for our clients' employees and prospective new hires to join their companies in style. Grammarly, who we work with to develop kits for employees who receive job offers, wants to bring employees' families and pets along on the journey as well. They provide gear for the extended family, such as cameras, pet bandanas, and kids' t-shirts.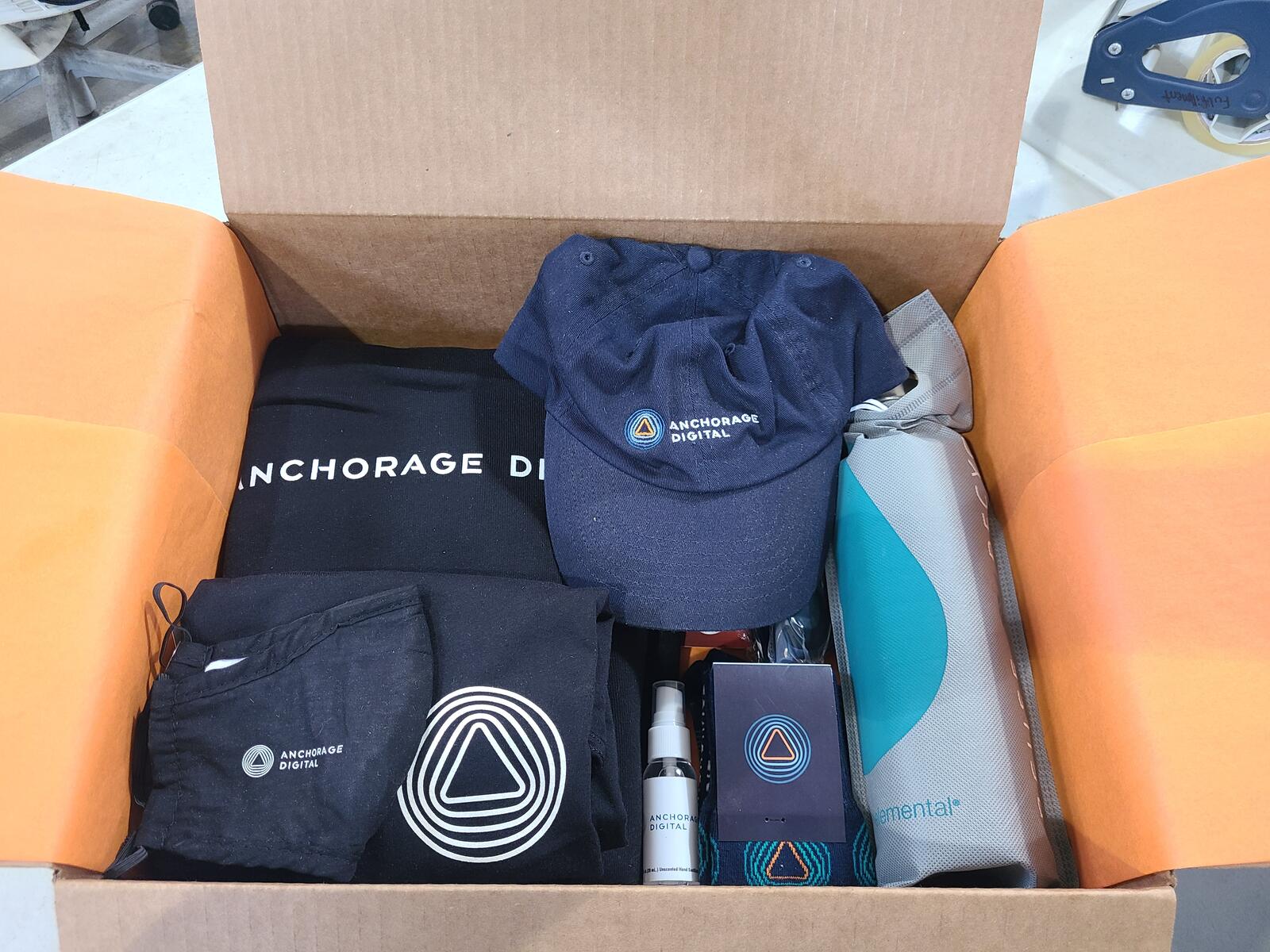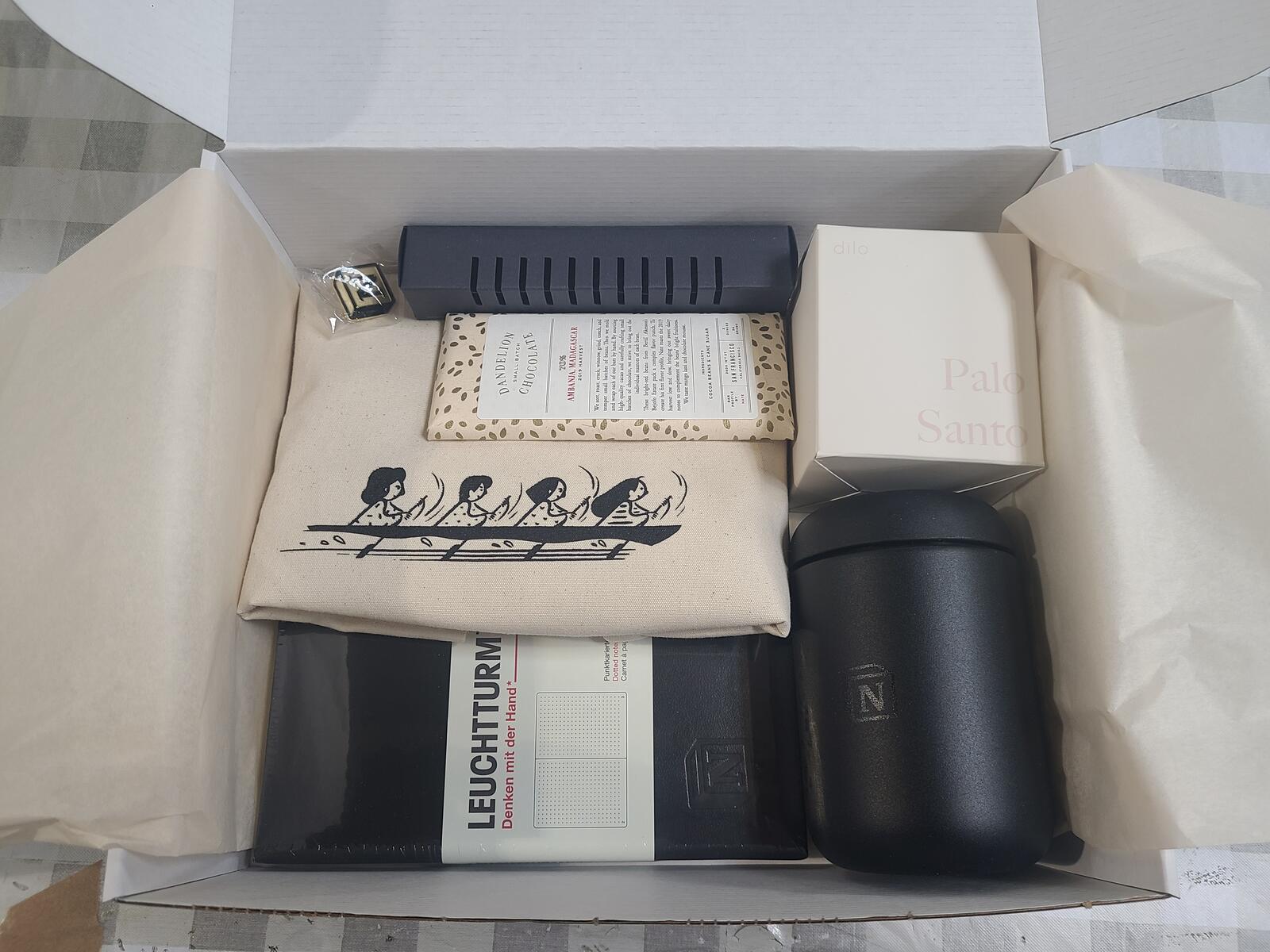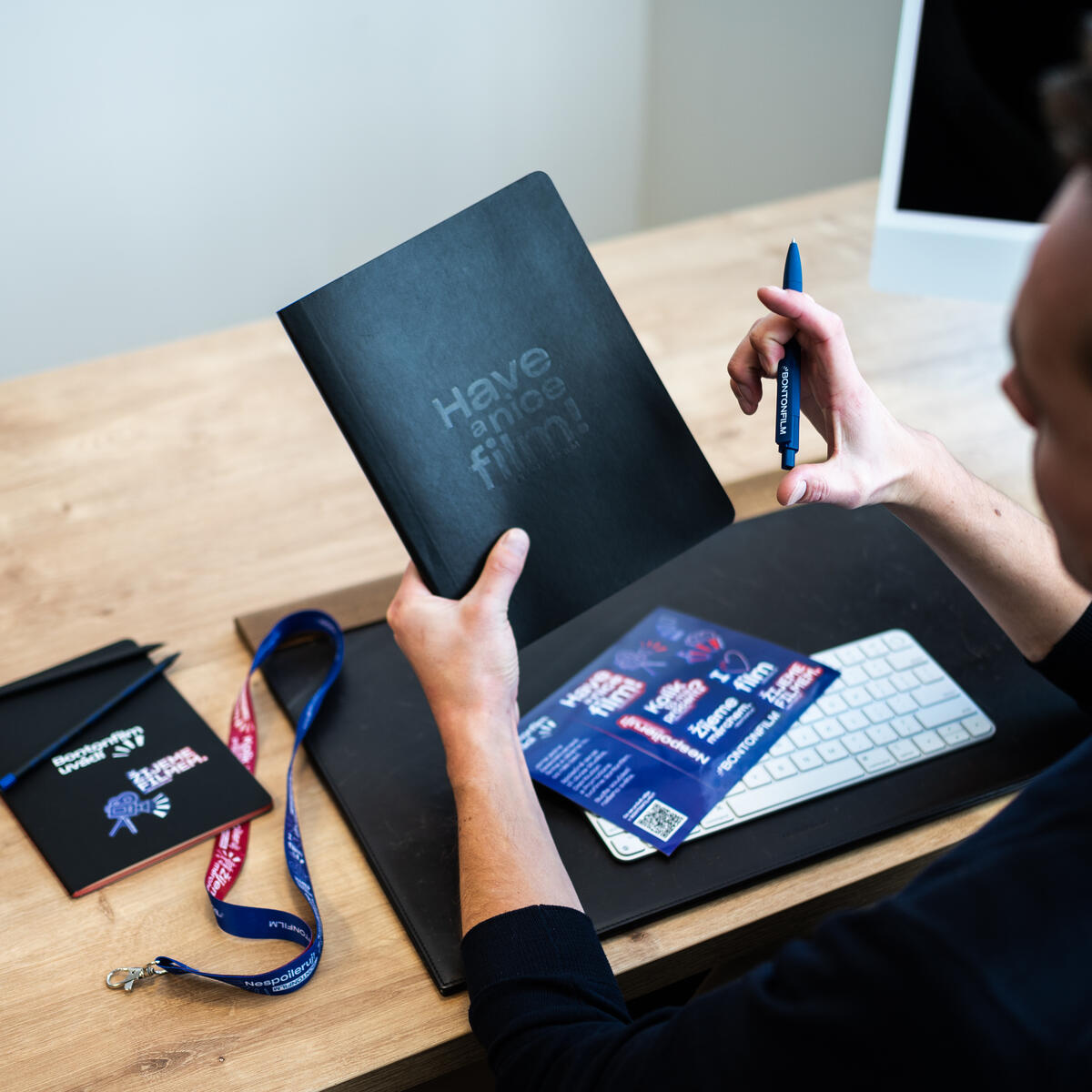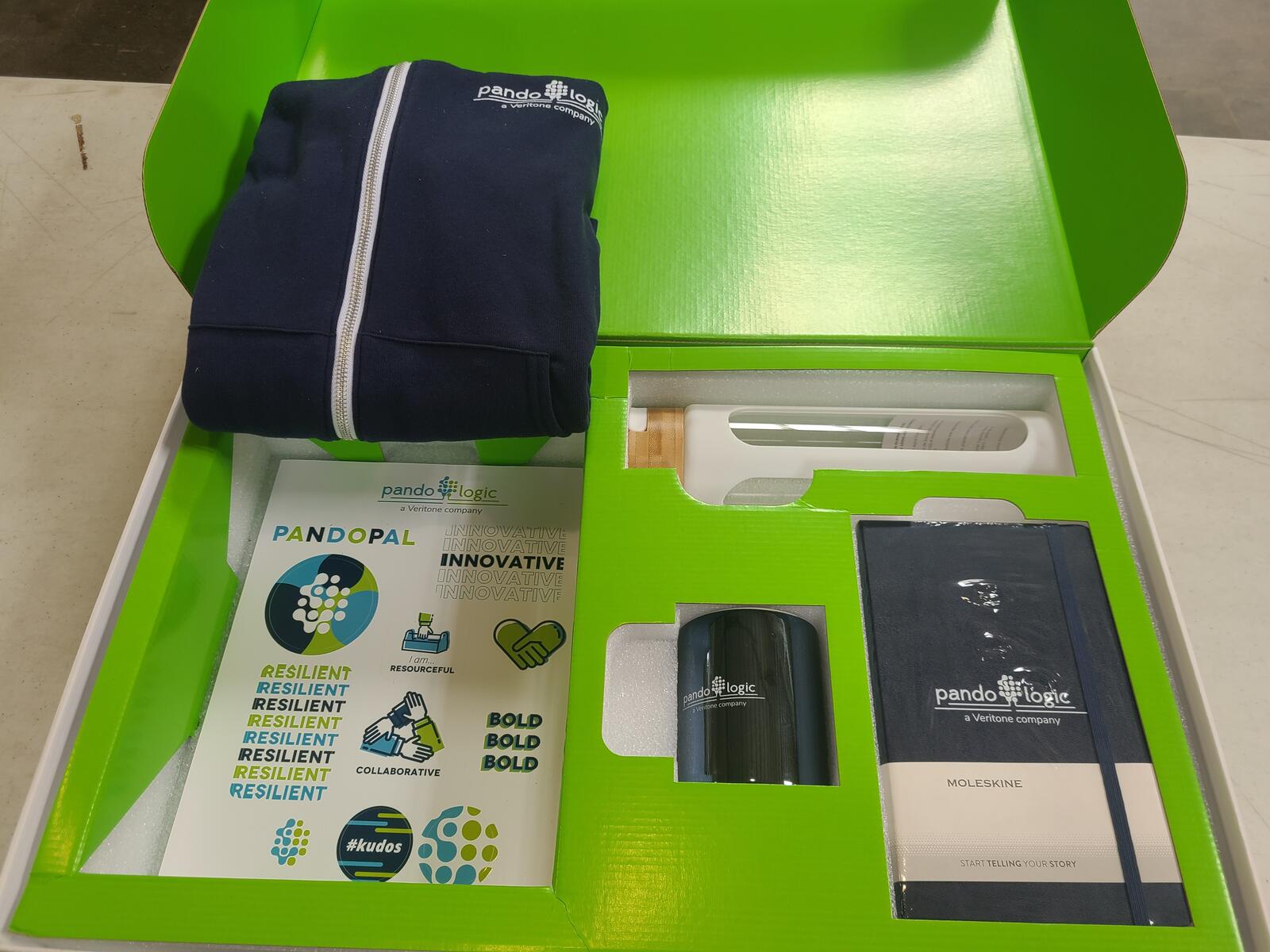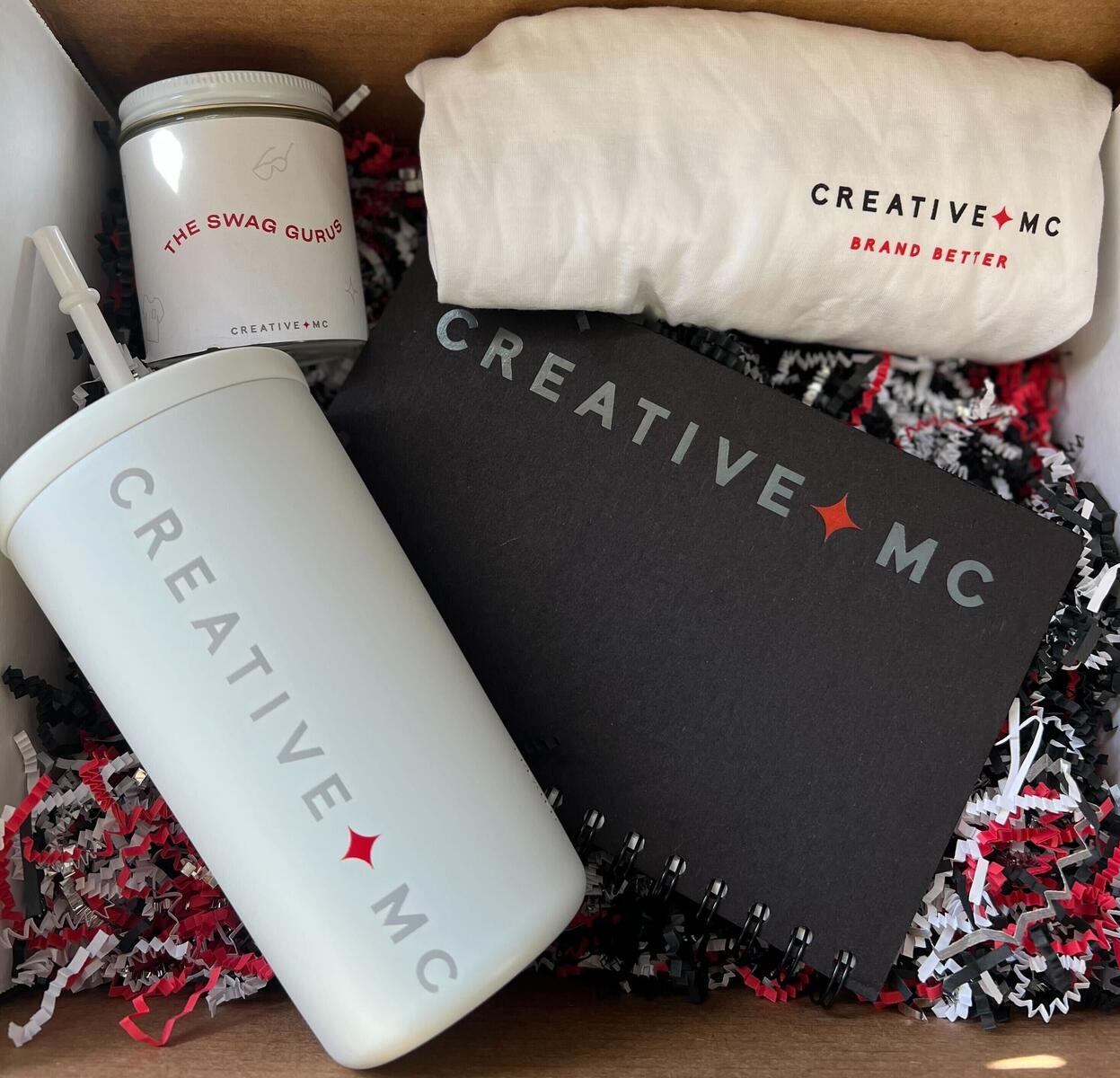 Our own onboarding kit features a Marine Layer crew neck t-shirt with both the CreativeMC and Bontonfilm Promotions (our sister company) logos, a SaviNotes classic spiral notebook, a Flip & Tumble backpack, a 16 oz. Numo cold cup, a Kobo organic soy candle and stickers – each of which celebrates our values or culture in a different way. For example, we selected a quality product from a San Francisco-based company (Marine Layer t-shirt) to represent our home by the Bay, a boutique business (Kobo) to demonstrate our commitment to sourcing quality products from small businesses, and a backpack from a woman-owned brand (Flip & Tumble) to champion that we are a majority female company.
One-stop shop, from ideation to delivery
If you are seeking to welcome new employees to your company, our brand stylists will act as personal shoppers and project managers, coordinating the entire process of creating and distributing an onboarding kit. We will make the entire process as seamless as possible, from sourcing and designing the products in the kit, to creating virtual stores and custom kit fulfillments, to storing and shipping the kits for each new employee, and reporting and managing inventory. With vendors around the world and warehouses in Sacramento and Prague to house and distribute our clients' products, we are capable of handling onboarding kits for our clients globally.
Our team acts as an extension of our client's team, working closely to provide the best experience for their company's employees.
I love the opportunity to build personal connections with my clients through these projects."
"I've developed friendships with my clients," she continued. "I was even invited to a ceremony for one of my clients celebrating obtaining his citizenship!"
Virtual shops: distribution made easy
Usage of our virtual stores platform has increased exponentially during the pandemic. These customizable "storefronts" allow clients to offer individual products or the complete kits for either the employer or the employee to peruse and the kit – or the kit in its entirety – the new recruit wants. The distribution team can even include customized or handwritten note cards in each onboarding kit.
As workforces have become increasingly remote and distributed geographically, offering products via an e-store allows new recruits or clients to claim select items or full kits on-demand, 24/7, no matter where they are based. We even help with secure address collection. These new employees also have the discretion to select clothing sizes and even different cuts or unisex clothing if they prefer, which allows our clients to be more inclusive of preferences and identities. Since new employees can select items they do and don't want from the kits, they won't receive items they won't use or may throw away. This, in turn, reduces the potential for waste.
Onboarding kits are just the tip of the iceberg in employee gifts. "Through our initial work on onboarding kits, I've had the opportunity to create other kits, like ones for National Hispanic Heritage Month, margarita night and employee resource groups," said Trigueros. We can help you welcome new members to your team and make them feel appreciated while they enjoy working at your company.
SUMMARY
Onboarding kits set a tone for an employee's experience and embody a company's culture, values and mission
Common items in onboarding kits include backpacks, t-shirts, journals, water bottles and pens
We make the process of creating onboarding kits seamless: from sourcing, designing and customizing the kit's products to creating e-stores, storing and shipping the kits and reporting on and managing inventory
We work globally, utilizing our vendors around the world and distributing from our warehouses in Sacramento and Prague
Our e-stores are customizable "storefronts" that allow the employer or the employee to peruse and select which items from the kit – or the kit in its entirety – the new recruit wants
Clients can commit to socially conscious practices with our Swag for Good initiative that promotes eco-friendly and social giveback products and vendors