NEW! Essential Checklist for Safe Workplace Return
As states begin to lift quarantines, it's time to plan how we'll safely return to the office. This impacts both a) how the workplace is set up and b) how employees engage in it. To help you prepare, our HR leader consulted with peers across industries to create a comprehensive checklist with essential products covering both areas. In today's part 1, we'll focus on the workplace.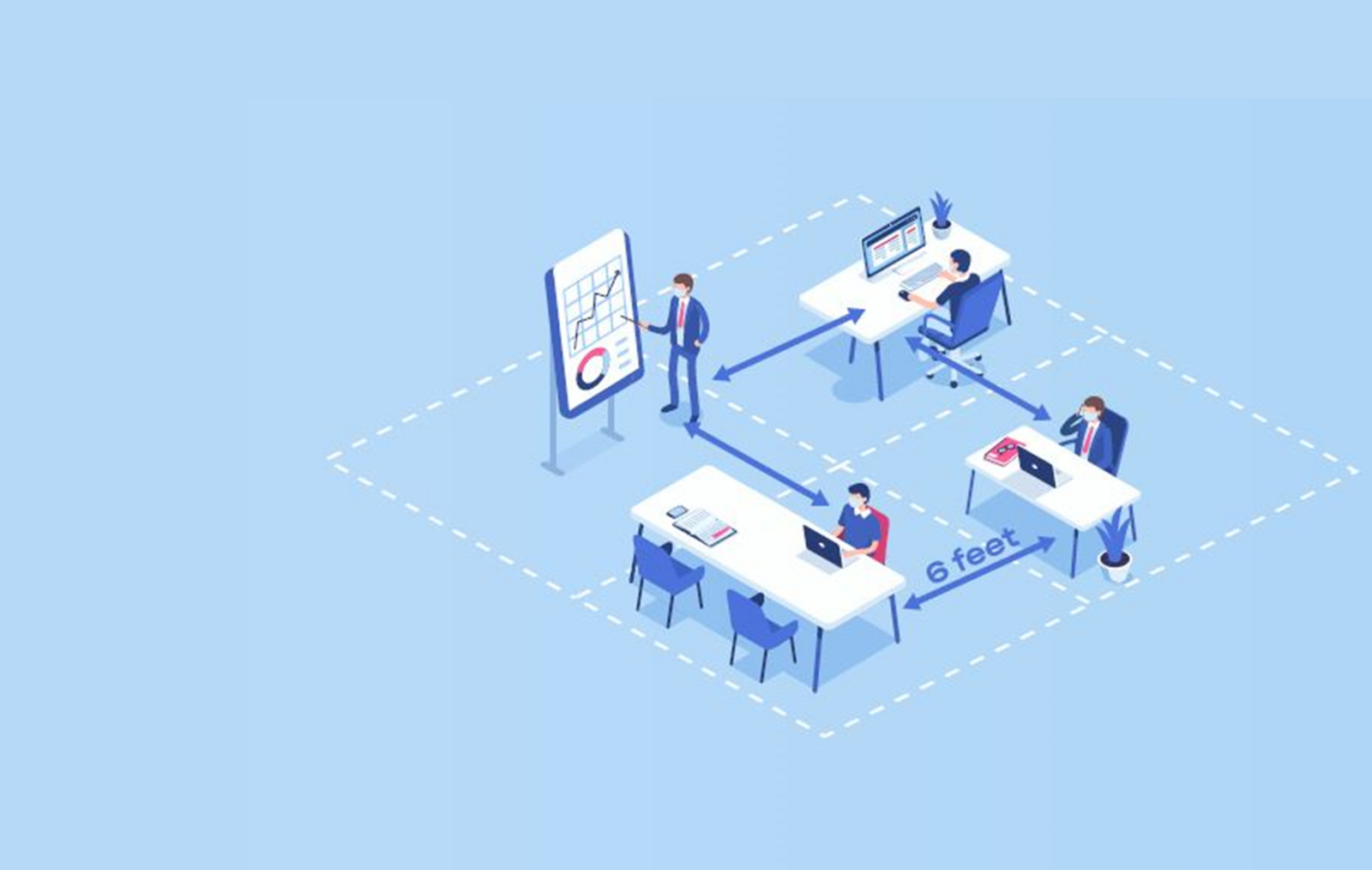 Social Distancing
Maintaining a 6-ft distance between employees may require you to re-configure furniture, install protective barriers between desks, remove chairs from conference rooms, and even control traffic flow in a single direction. Let us know how we can help you source and brand your social distancing protocols.
ESSENTIALS:
Floor Tape
Floor and Wall Signs/Decals
Protective Barriers
Office Safety
To ensure your team's safety, you need to equip your workplace with essential hygiene protocols – from increased cleaning service schedules, to checking temperatures of everyone entering the area, to providing ample supplies of sanitizing products. We're here to help you get prepared and stay safe!
UP NEXT: EMPLOYEE ESSENTIALS
On Wednesday, we'll share Part 2 of our series on how to plan a safe return to the workplace for your employees.