Top 4 Ways to Successfully Brand Your Virtual Events
With coronavirus lurking for the foreseeable future, our clients are reimagining their employee events and customer conferences by taking them online. The two biggest challenges keeping virtual event planners up at night are: how to effectively engage speakers and organizers with their remote audiences, and how to make an impactful, cohesive brand statement.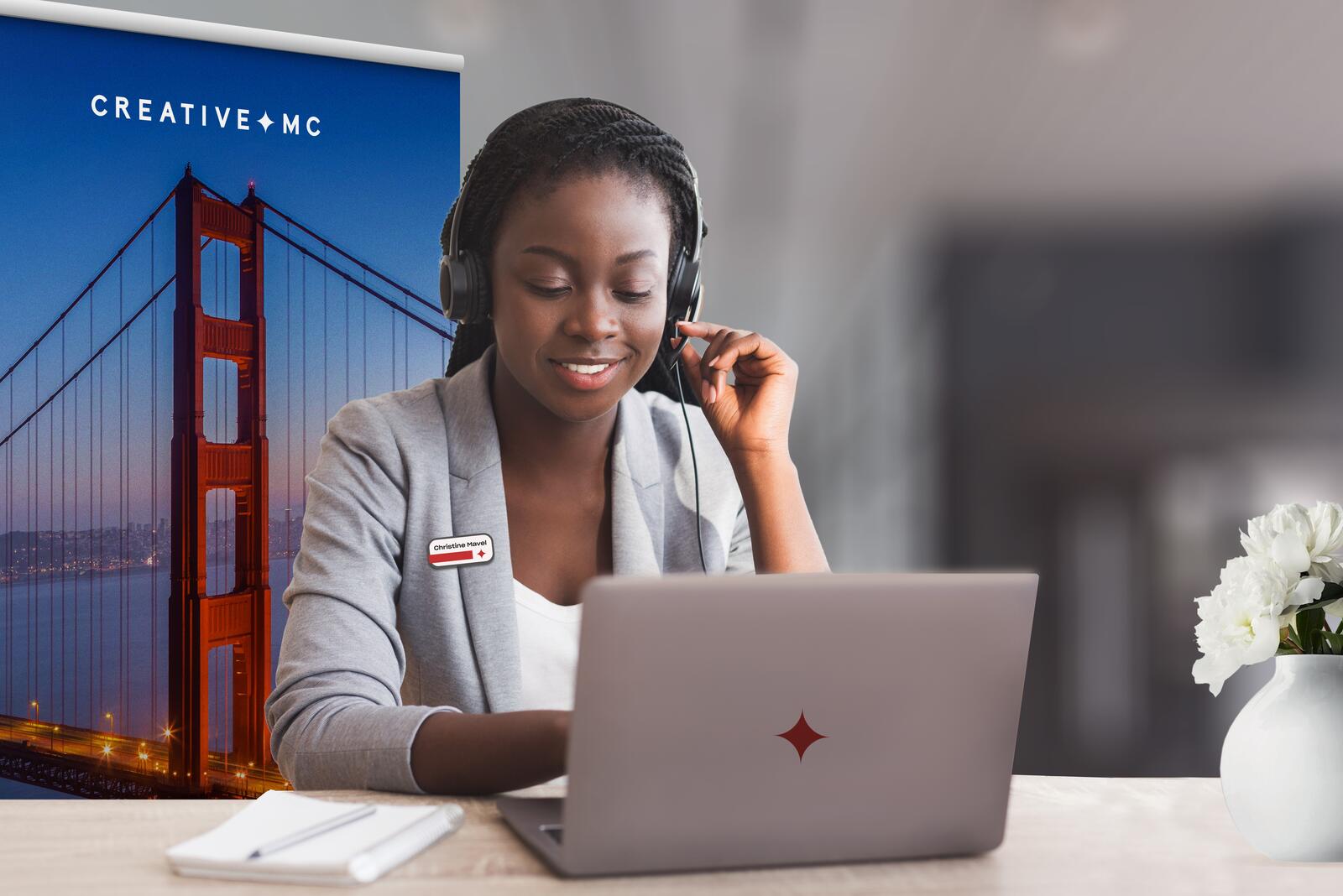 Inspired by our conversations with companies large and small, the CreativeMC team compiled our top 4 tips for successfully branding your virtual event – including a full catalog of related product ideas which you can request as a PDF or browse online.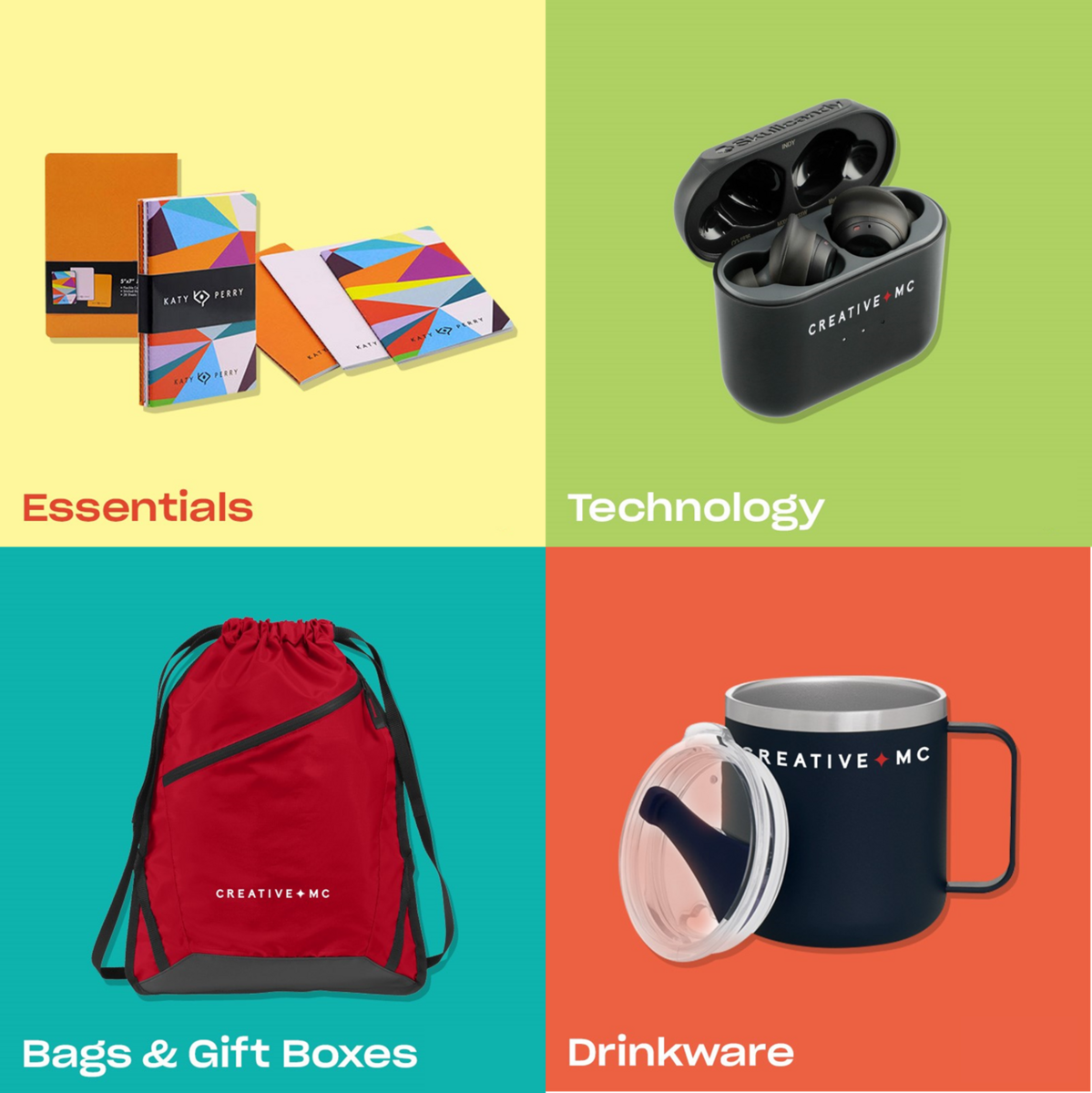 #1: Registration Packs
When organizing your virtual conference, you need to deliver wow factor in your registration experience to create attendee interest. This should include unique branded swag that will build anticipation for your event – particularly since you get one shot to make a great first impression.

These registration swag packs should be packed in stunning gift boxes or bags and shipped by our fulfillment team to each attendee before the event, along with a conference schedule, instructions for additional session sign-ups, and more. Browse our curated branded merchandise that covers essentials, home office, technology, drinkware & more, apparel, and bags & gift boxes.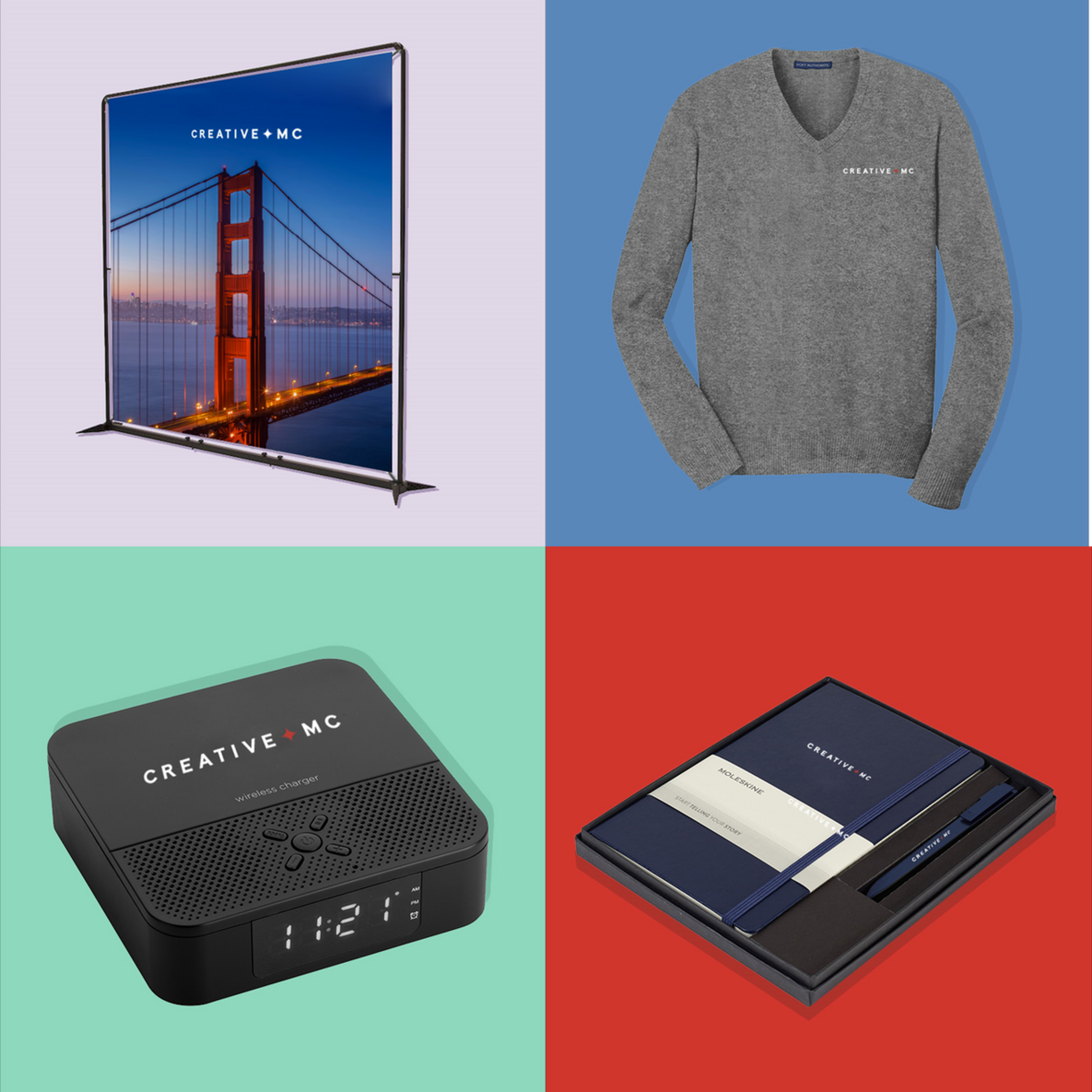 #2: Speaker Kits
Without the staging and production values of a live event, you'll need to reinvent how you brand around your speakers. Once your speakers are booked, you'll want to send them the ultimate kit with the tools needed to successfully present your brand to the audience. This kit would equip your moderators and panelists with essentials like a custom backdrop, branded lighting, sound, company swag, and so many more high-quality tools that will provide your audience a consistently exceptional event experience. Browse our curated swag products that cover essentials, apparel, electronics, and the home office.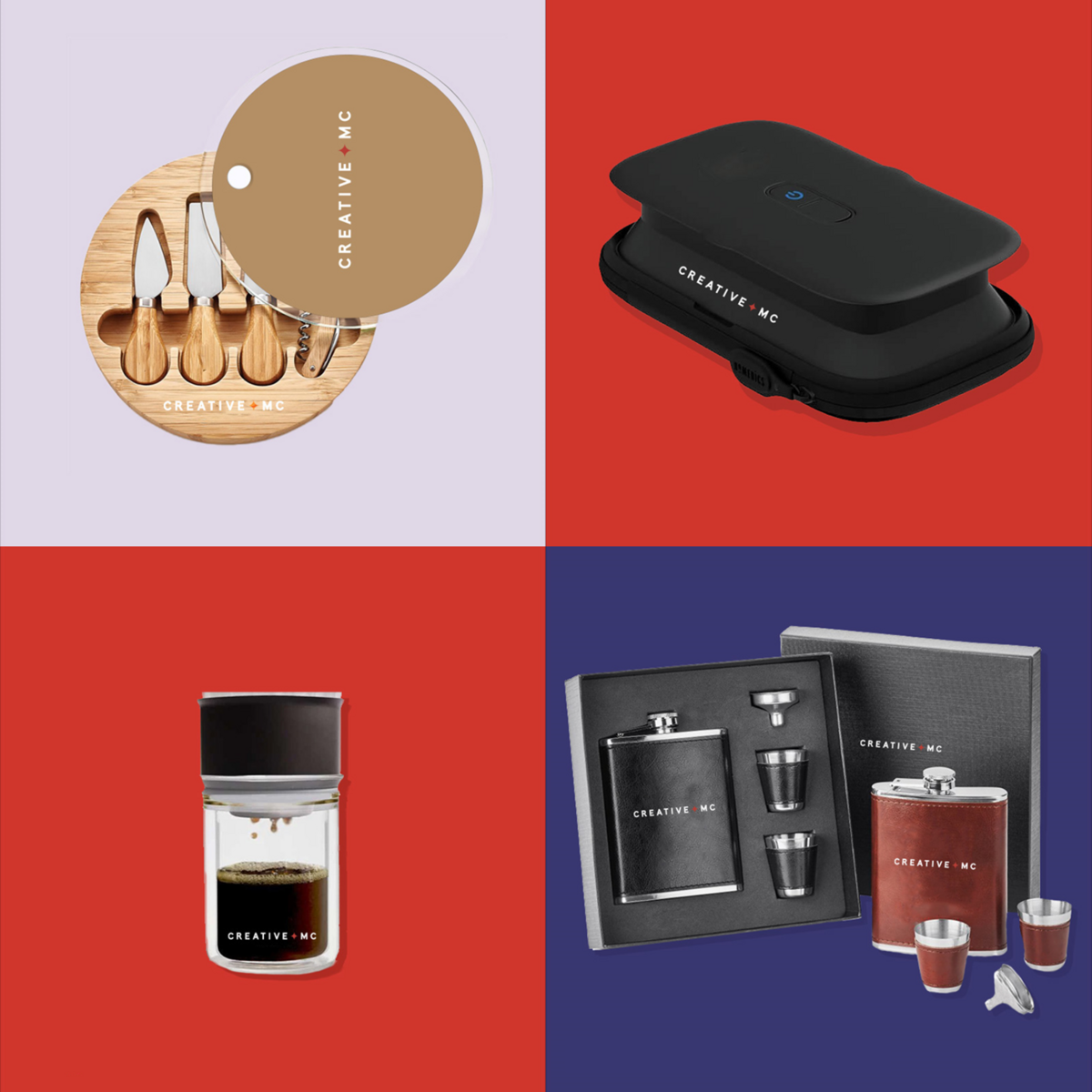 #3: VIP Appreciation Gifts
Customer relationships are critical, as they translate to loyalty and future referrals. Nurture your most important client bonds by sending them a VIP appreciation gift that will create a lasting brand impact. These gifts can be stunning single pieces like a premium leather writing pad or marble wine cooler, sets that include different gourmet goodies or whiskey kits, or custom products that we can source and decorate uniquely to reflect your brand. Browse our luxury corporate gift ideas like premium items, electronics, bags, drinkware, and gift sets.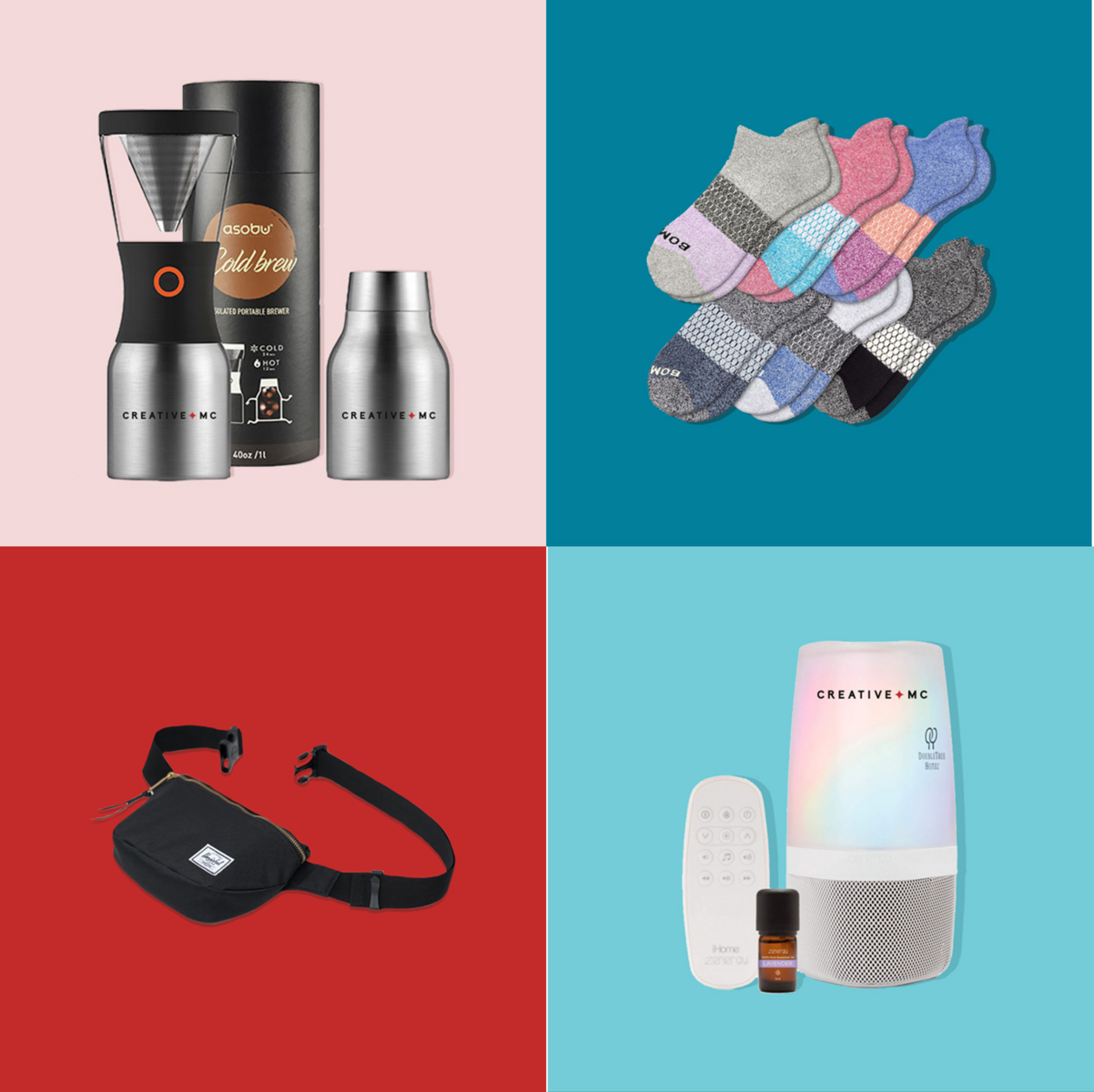 #4: Contest Prize Giveaways
Whether your event is for employees or customers, creating interactive elements of your program is essential for audience engagement and direct feedback. Create incentives for participation through branded prizes and giveaways throughout your event experience. Start off by sending branded home office giveaways to anyone that registers. During the event program, host contests or live polls and quizzes with branded promotional prizes. To expedite shipping to winners, create a virtual pop-up shop so recipients can securely claim their items and provide their shipping addresses.
While the prospect of virtual events becoming the new normal for large scale conferences and employee gatherings can be daunting, it's also an opportunity to innovate and differentiate your brand in ways you've never considered. Just as we've all discovered creative approaches to working remotely from home, you'll need to step outside your comfort zone of go-to event tactics and reimagine your attendee experience, start to finish. Take the opportunity to engage your colleagues and marketing partners in brainstorming sessions, and challenge the team to take some risks – whether they're new approaches to how you leverage branded swag, or new ways to spark audience participation. 2020 will be remembered as a year of historic change and impact for many reasons, so seize the moment and be part of shaping a bold new future for corporate events.
CHECK OUT OUR LATEST TRENDING TOPICS:
SUMMERTIME ESSENTIALS
SAFE OFFICE RETURN ESSENTIALS