Meta's Reality Labs Takes Its Swag Program Overseas
When the Oculus team from Meta's Reality Labs wanted to expand their internal swag program from the U.S. to Europe, they asked CreativeMC to help them get set up overseas!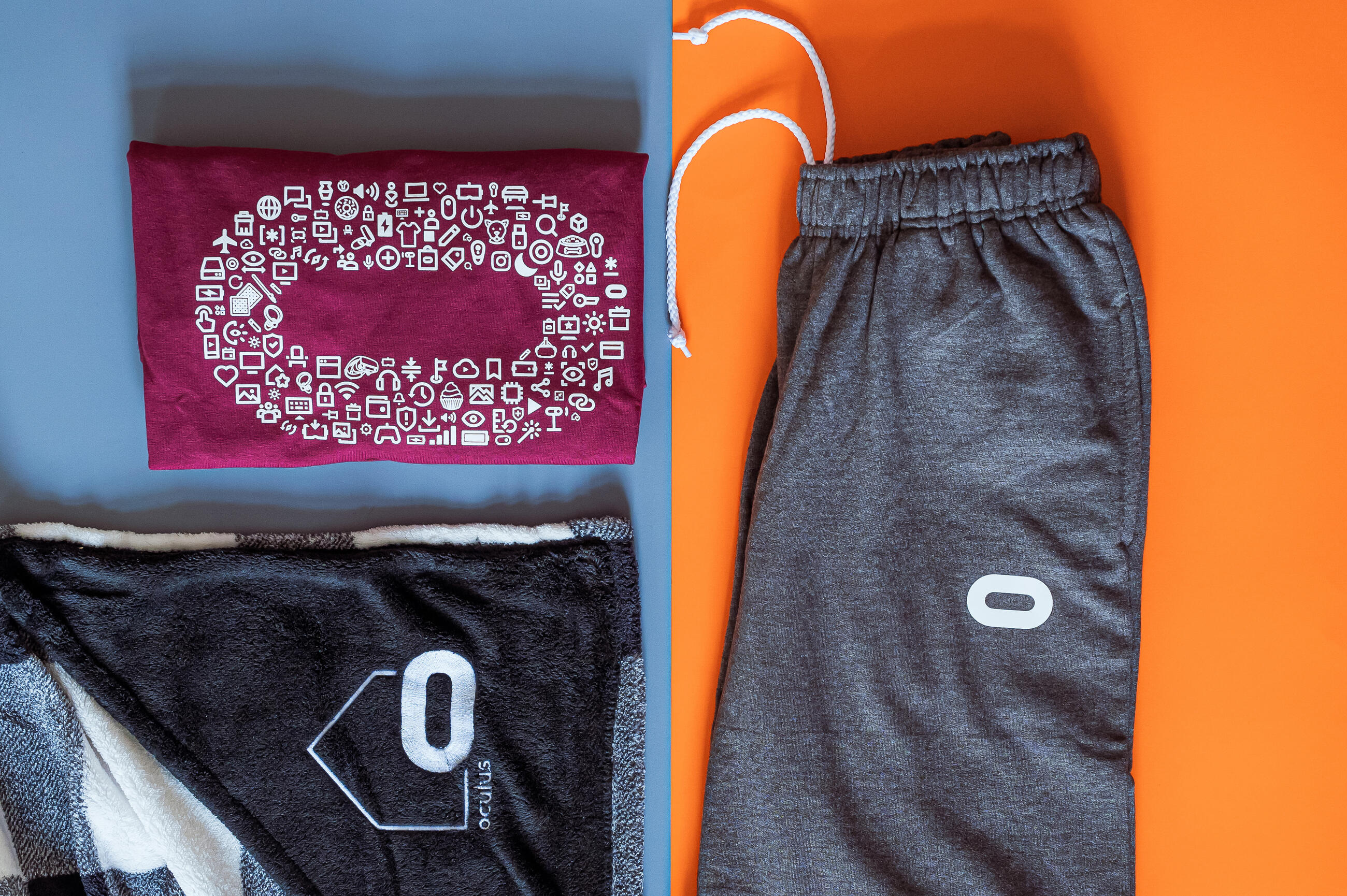 How did the project come about?
CreativeMC manages the Reality Labs employee swag program for Oculus in the U.S. and was excited to assist in the program's overseas expansion. The cutting-edge business, whose first product was the Oculus virtual reality headseat, brings together a world-class team of researchers, developers, and engineers to create the future of augmented and virtual reality.
What was the client's objective with the swag program?
The expanded swag program aims for consistency in the types and quality of their products and enables regional online ordering both within the U.S. and Europe. In the team's "dogfooding" program, participants can earn points and exchange them for corporate swag. The regional distribution and online ordering feature allow Reality Labs to save on shipping costs in this program.
What problems/challenges were involved in the project?
We had to ensure that swag products in both regions were similar and we worked to create a seamless virtual shop experience that could be controlled centrally by the client in the U.S. but carried out regionally through the distribution teams at CreativeMC in Sacramento and Bontonfilm Promotions in Prague.
Who's the target audience?
The Oculus teams of Reality Labs in the U.S. and Europe
What solutions did we provide?
After sourcing and producing similar products in each region, we created one virtual store with two interfaces – one for Europe and one for the U.S. Participants in the U.S. can only access the products that are stored and shipped from Sacramento, while participants in Europe can only access the products that are shipped and stored from Prague.
From which region did we manage this project?
To provide streamlined service, CreativeMC in the Bay Area is the primary account manager. However, this team works closely with the Bonton Film Promotion distribution and fulfillment team in Prague.
What was the business result or impact? What does/did the client appreciate most about our services?
By coordinating with one primary CreativeMC contact in the U.S. and executing the program regionally, our clients at Meta save on shipping and customs costs. Additionally, having region-specific sites on one virtual platform simplifies the managing and monitoring of the store.
Find more information on our Global Capabilities here