Google Managers
We partnered with Google to give their recruiting managers a series of kits with high-quality premium products.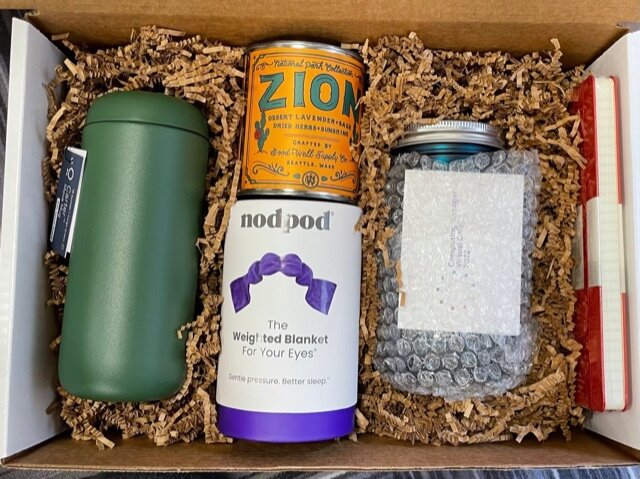 HOW DID THE PROJECT COME ABOUT?
The client is a longtime contact from Google who reached out looking for a group of premium items to kit and ship out for an upcoming internal virtual event.
WHAT'S THE PURPOSE/OBJECTIVE OF THE PROJECT?
The gift set was sent to a group of managers in advance of the event. The logo for the event had a number of colors involved in it and the client's goal was to find one item in each color to go along with the design.
WHAT PROBLEM/CHALLENGE IS CREATIVEMC SOLVING FOR THE CLIENT?
This specific gift involved finding premium items that the team of managers had never received before, while also making sure we had one item to go along with each color in the logo. No pressure at all! ;)
WHO'S THE TARGET AUDIENCE?
A team of managers from the client's Recruiting department at Google.
WHY DID THEY PICK THE PRODUCTS THEY ORDERED?
The products selected for this gift were new, thoughtful, high end and looked so fun together in a variety of colors. The goal was also to include items they could use during the call. To name a few of the items, we had a gorgeous green tumbler from Fellow, the red journal from Moleskine, and a purple Nodpod weighted eye mask for a post-meeting nap.
We received an amazing response from the team and were very pleased with the entire process and the final kit. She noted that our creative genius is what really put this gift set over the top.