Monthly Employee Gift Program
We partnered with Notion to give their employees a series of kits that showcases brands from under-represented communities.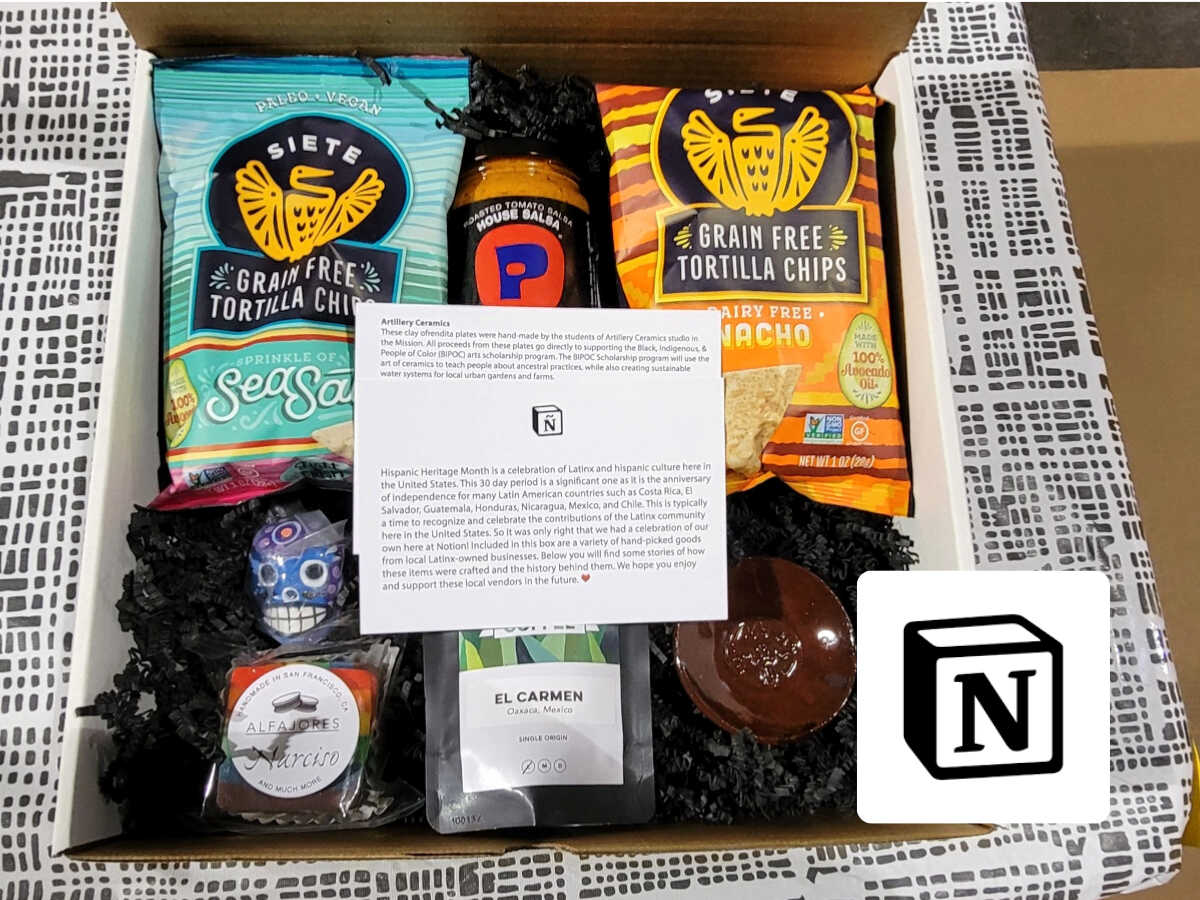 HOW DID THE PROJECT COME ABOUT?
While employees worked from home during 2021, Notion created a monthly gift program that showcased quality, boutique brands reflecting different affinity groups. Since we had already produced kits for Black History Month, Women's Month, Pride, and AAPI, my client reached out about working on their next box for Latin Heritage Month!
WHAT'S THE PURPOSE/OBJECTIVE OF THE PROJECT?
These kits were created to send out to all employees to not only celebrate their own employees and their diverse backgrounds, but to help support local LatinX-owned businesses.
WHAT PROBLEM/CHALLENGE IS CREATIVEMC SOLVING FOR THE CLIENT?
We were able to source items from local vendors and small shop businesses, and do the kitting and shipping to each employee's home.
WHO'S THE TARGET AUDIENCE?
Notion Employees
WHY DID THEY PICK THE PRODUCTS THEY ORDERED?
Notion employees came together to collaborate and choose particular vendors, and even attended some events around San Francisco to find some local vendors to support.