Product Launch Gift for Google and Peacock Employees
We created custom champagne and party kits to congratulate both the Google and NBCUniversal teams who collaborated on the Peacock streaming service launch.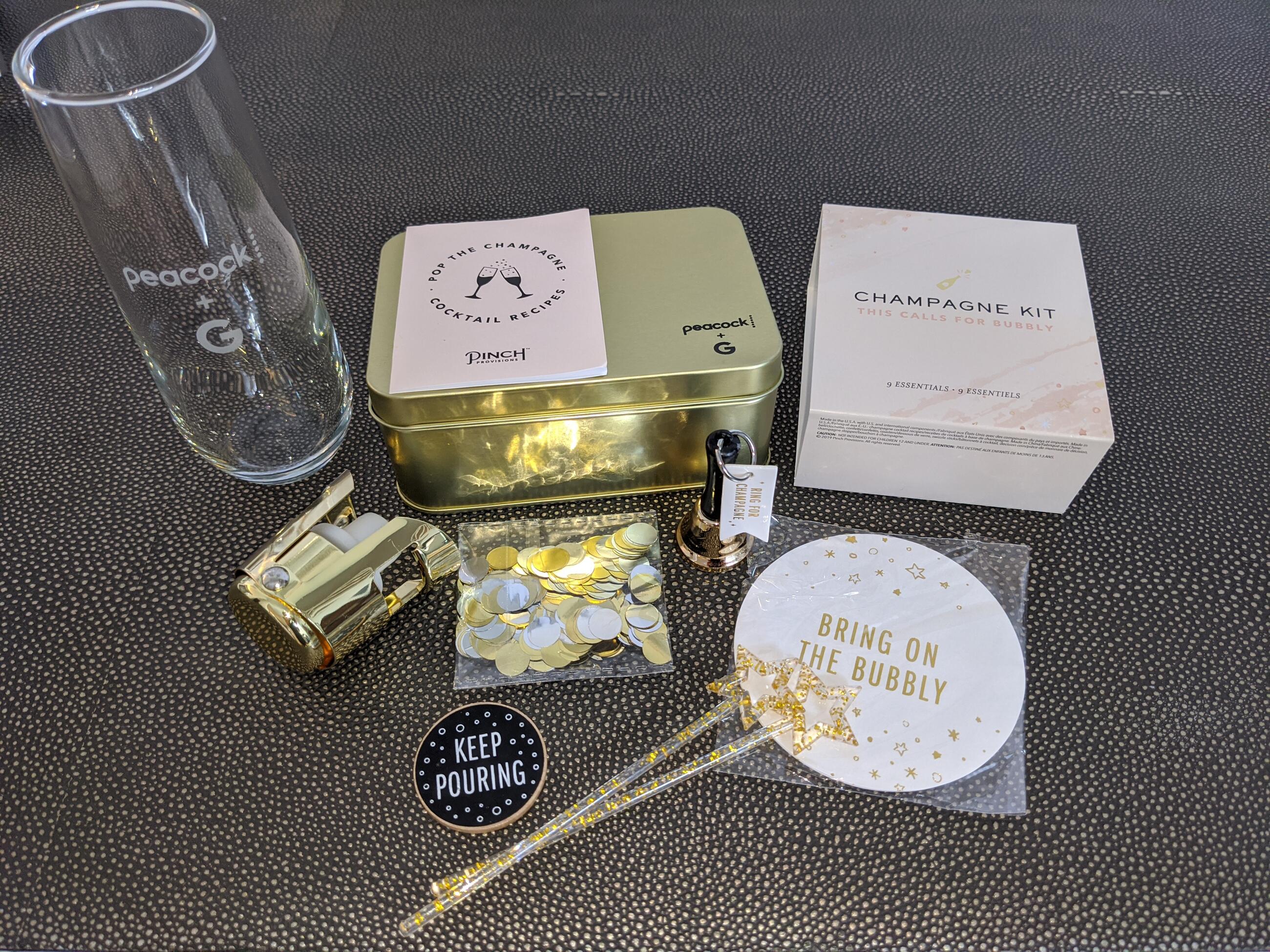 Who was the target audience?
Teams who worked on the Peacock launch for Google and NBCUniversal
What was the business objective?
Google wanted to reinforce its strong relationship with NBCUniversal as the leading streaming platform partner for Peacock, while also congratulating the teams who worked tirelessly on this massive new product debut. The bonus goal was to enable staff to celebrate their achievements with loved ones since the gifts would be shipped to home addresses.
Why did they choose these particular products?
With only two weeks to go before Peacock's big reveal, the client asked us to source a high-end appreciation gift for everyone involved in the project. We developed several different gift ideas, but decided on a cool new concept for a kit combining an engraved Mumm Napa champagne bottle with a branded, stemless champagne flute from Pinch Provisions.

What was the result or impact of this project?
The project teams absolutely loved getting the VIP treatment and our clients were thrilled with the positive feedback. Another Google team was so impressed with the gift, they are looking at a similar high-end gift project for their VIP clients.