WEKA President's Club
We created a Hawaiian-inspired gift set for WEKA´s annual President's Club event in Hawaii.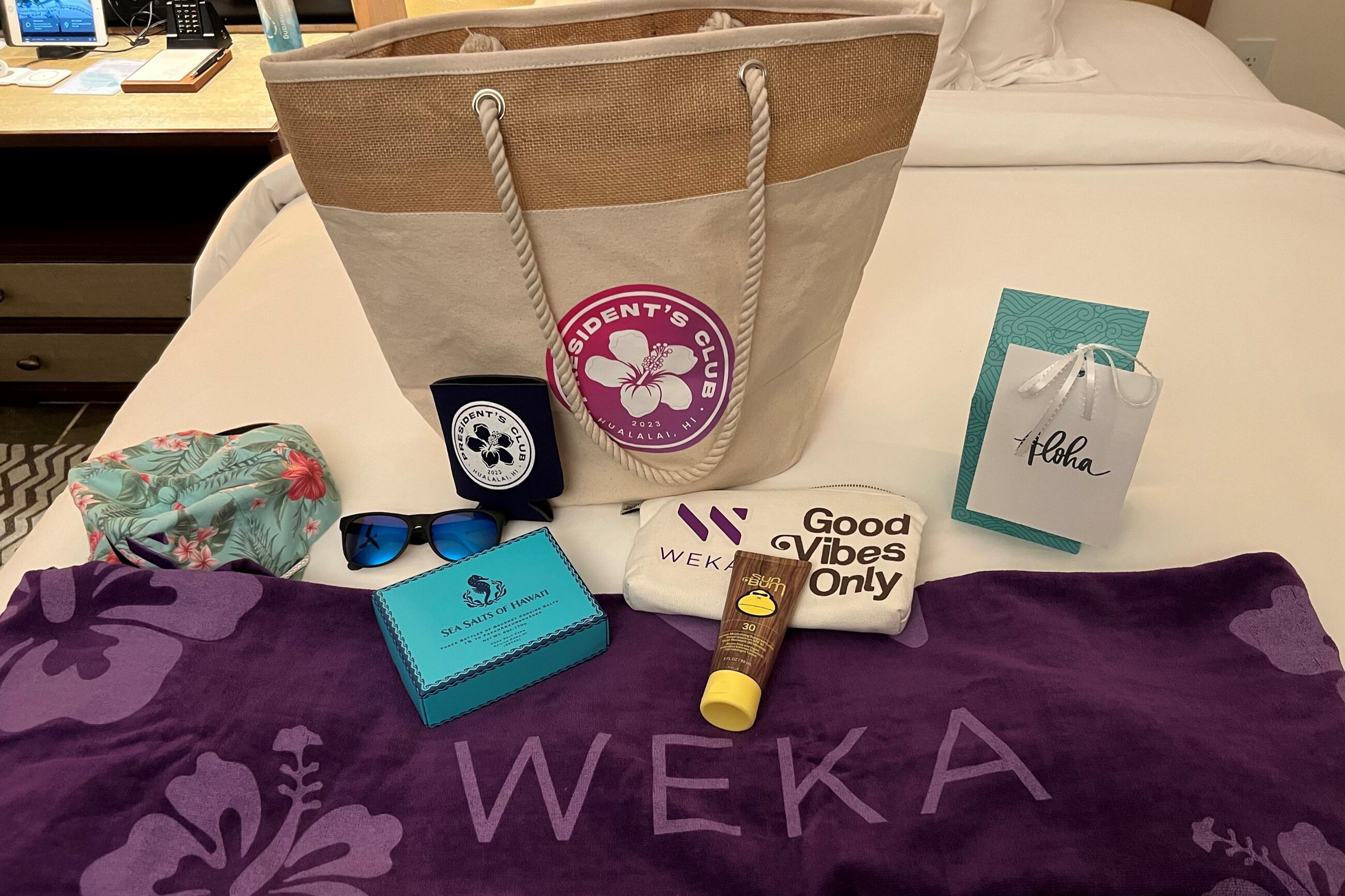 What's the purpose/objective of the project?
Every year, WEKA hosts an annual President's Club event to reward the company's top salespeople. We created a Hawaiian-inspired gift set for this year's event, which took place in Hawaii.
Who's the target audience?
WEKA employees who are part of the President's Club as the top salespeople across the company.
Why did they pick the products they ordered?
We looked for items that would be great to use on the trip to Hawaii or were Hawaiian-themed. My client and I included an oversized velour beach towel, a nice Jute Cotton Canvas beach bag, an Aloha rope hat, a Sun Bum sunscreen set, and colored lens sunglasses.
How were the gifts delivered and fulfilled?
We shipped everything directly from our vendors to the hotel in Hawaii, and they were assembled by the team on-site.
What was the business result or impact?
The gift set was waiting for the President's Club event attendees in their rooms upon arrival. The employees were super happy with their swag bags and used many of the items during their trip.
What does/did the client appreciate most about our services?
WEKA loves our team's responsiveness and our ability to manage the entire project with the vendors and FedEx directly - we take so much of the work off their plates. We also source high-quality products, while following their branding guidelines.
What was the biggest problem/challenge you faced in delivering this project?
The timeline! We had to rush a couple of the gift set's items in order to meet the "in hand" date for the trip. For some custom items, production time is longer these days so our job was to work closely with our vendors to make sure everything went smoothly!