Work From Home Kits for Google Employees
With the pandemic going on longer than expected, Google created a morale-boosting gift for employees' home offices.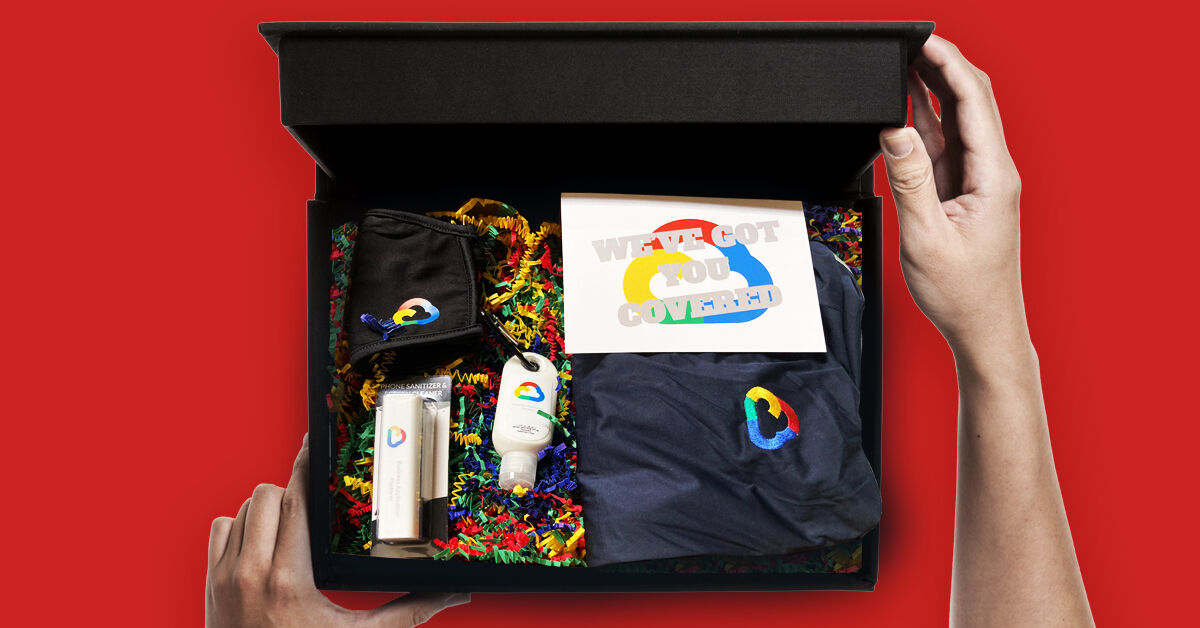 Who was the target audience?
Employees
What was the business objective?
Like most companies working from home during the pandemic, Google was thinking about how to show their continued support for their teams as the pandemic extended from weeks to months.
Why did they choose these particular products?
Our clients were looking for an employee gift that combined the cozy and the practical, so they decided on a comfy North Face jacket that was paired with a branded mask, phone spray, and sunscreen.

What was the result or impact of this project?
The client appreciated not only the high-quality products that delivered her objectives, but also a process that was stress-free from start to finish. The feedback from the team was so positive, a number of other Google teams expressed interest in doing similar gifts.