Corporate Gift Sets For The Holidays In Stock Now
If you're behind on holiday plans for corporate gifts or gifts for employees, we've got you sorted with curated kits for every price point featuring products in stock now.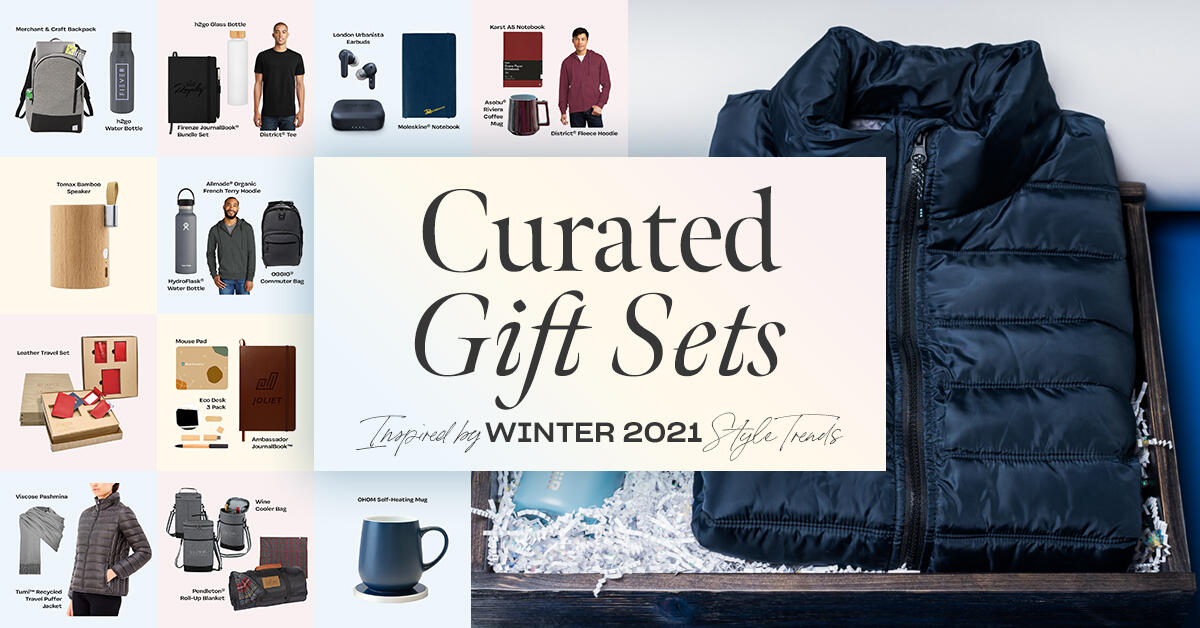 The first three kit themes are shown in color palettes inspired by our Winter 2021 Style Trends, with downloadable PDFs detailing each company swag gift set.

Inventory can shift by the hour so contact your Brand Stylist today!

As people continue to work remotely – some entirely and others in a hybrid office/remote model, company swag accessories for the home office are more popular than ever.

(1) Home Office Essentials - $ - Eco-friendly appeal meets high tech functionality, the perfect synergy for your branded merchandise. See details including pricing.
(2) Sip & charge - $$$ - OHOM Self-Heating Mug is one of the hottest new promotional products of 2021. See details.
(3) Out of the blue - $$$$ - Sleek and chic, noise-canceling earbuds paired with legendary Moleskine® Notebook, all you need for a perfect employee gift. See details including pricing.
(4) Cozy up to work - $$ - District® Fleece Hoodie, Asobu® Riviera Coffee Mug, and Karst A5 Notebook in trendy ruby wine color. A gorgeous look for any desk! See details.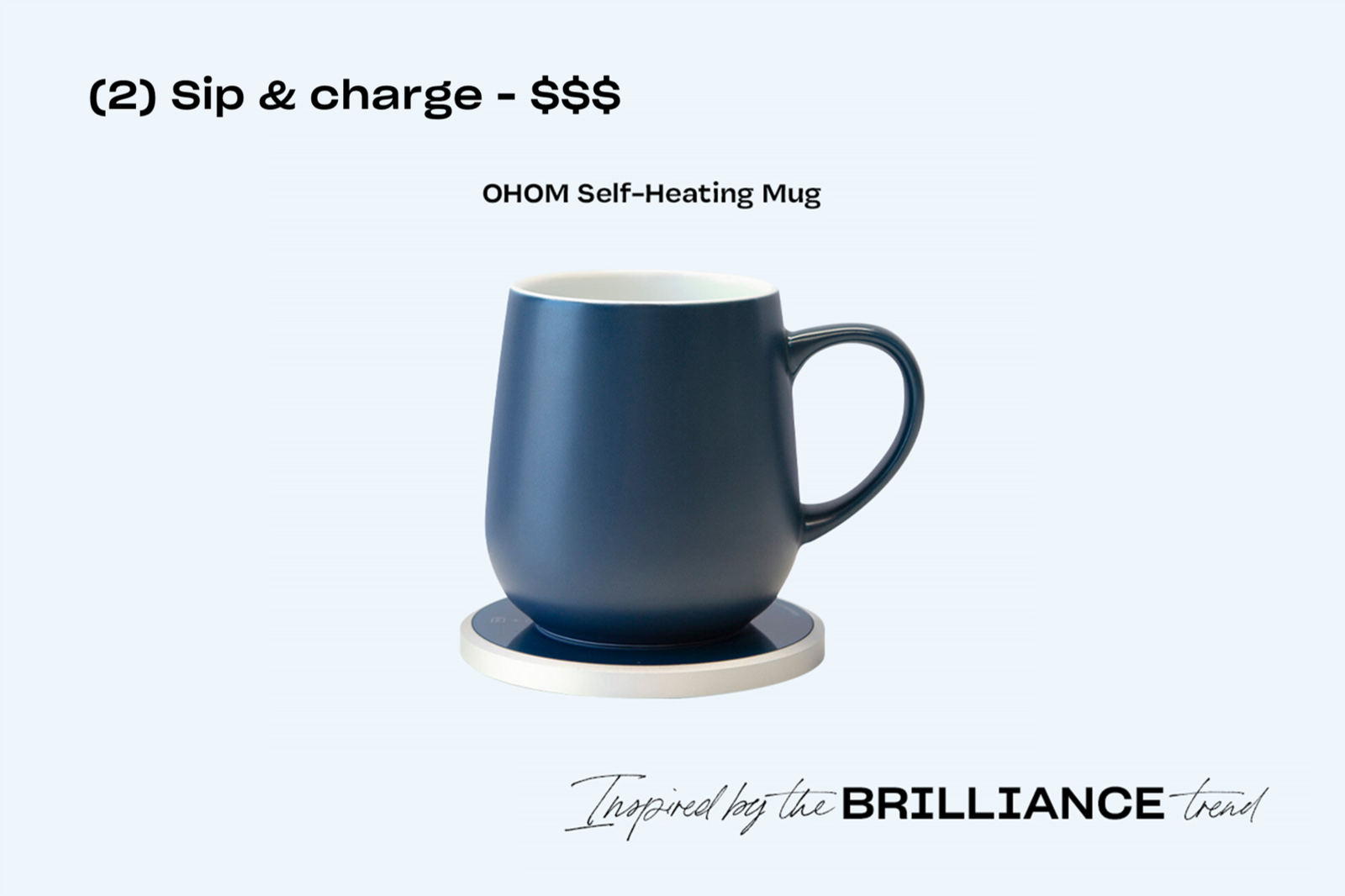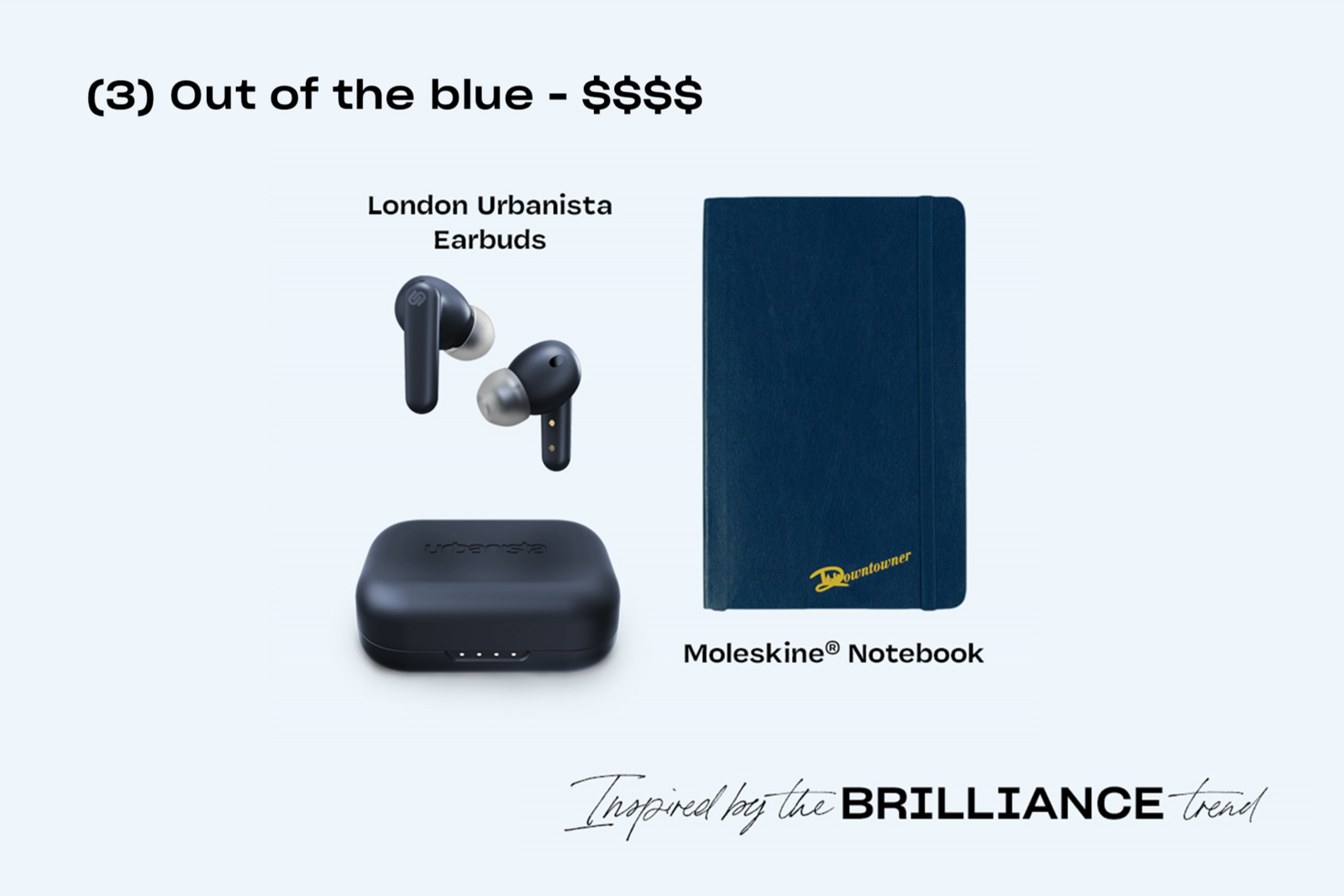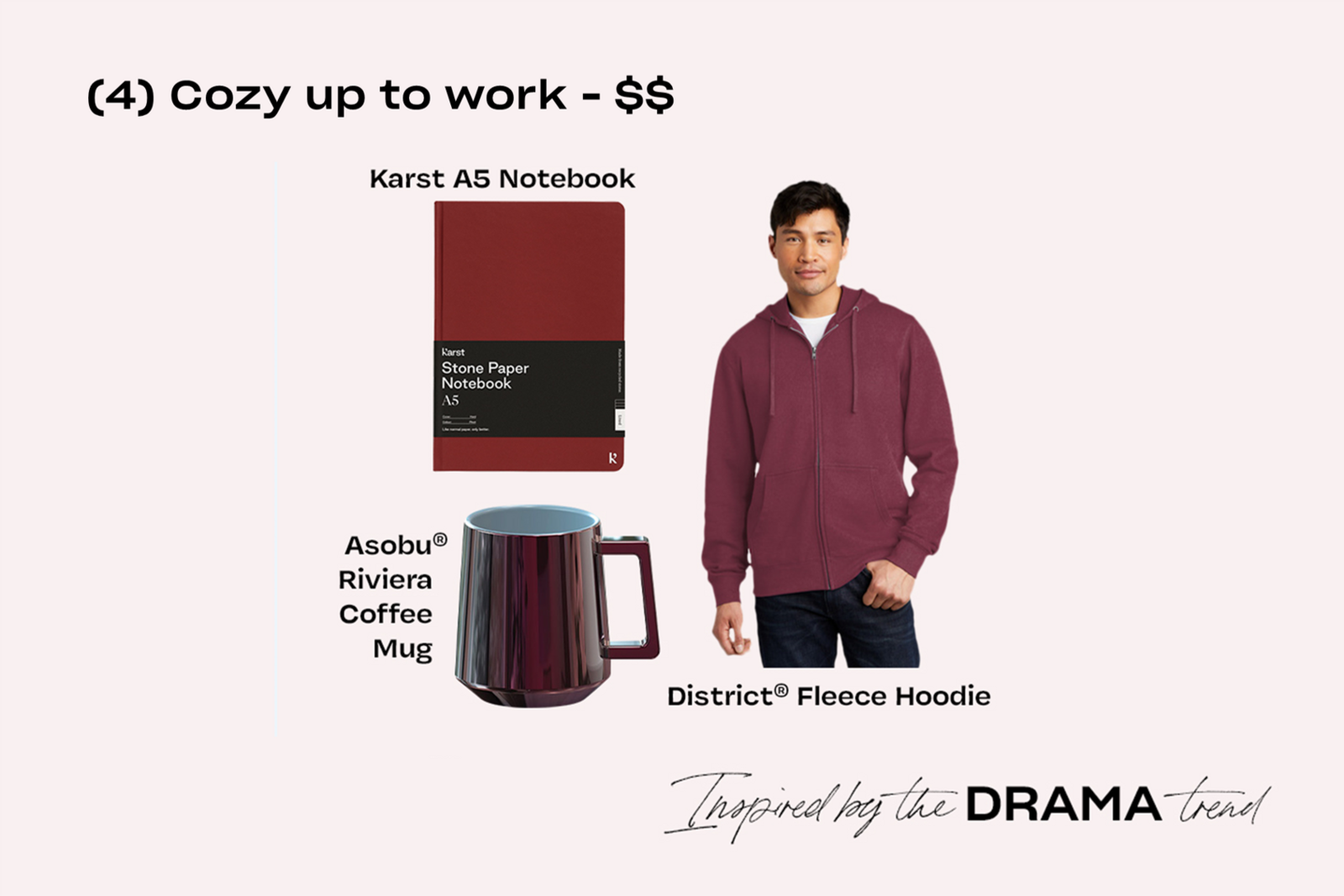 Impress your uber-important VIPs with a corporate gift set packed with stylish and trendy new custom merchandise that is ideal for execs on the move.

(1) Office Beats - $$ - Exclusive, nature-inspired wooden Bluetooth speaker not only delivers a powerful 5W sound system but also looks chic in any office. See details including pricing.
(2) Red Hot Traveller - $$ - Coordinated and classic, this top-grain genuine Italian leather three-piece set covers all of your business gift needs. See details.
(3) VIP Picnic - $$$$ - Add a touch of class to any outdoor experience with a slick wine cooler bag and matching high-quality Pendleton® Roll-Up Blanket. See details.
(4) Executive Chic - $$$$ - Wrap your VIP in a stylish unisex scarf and gorgeous Travel Puffer Jacket. See details.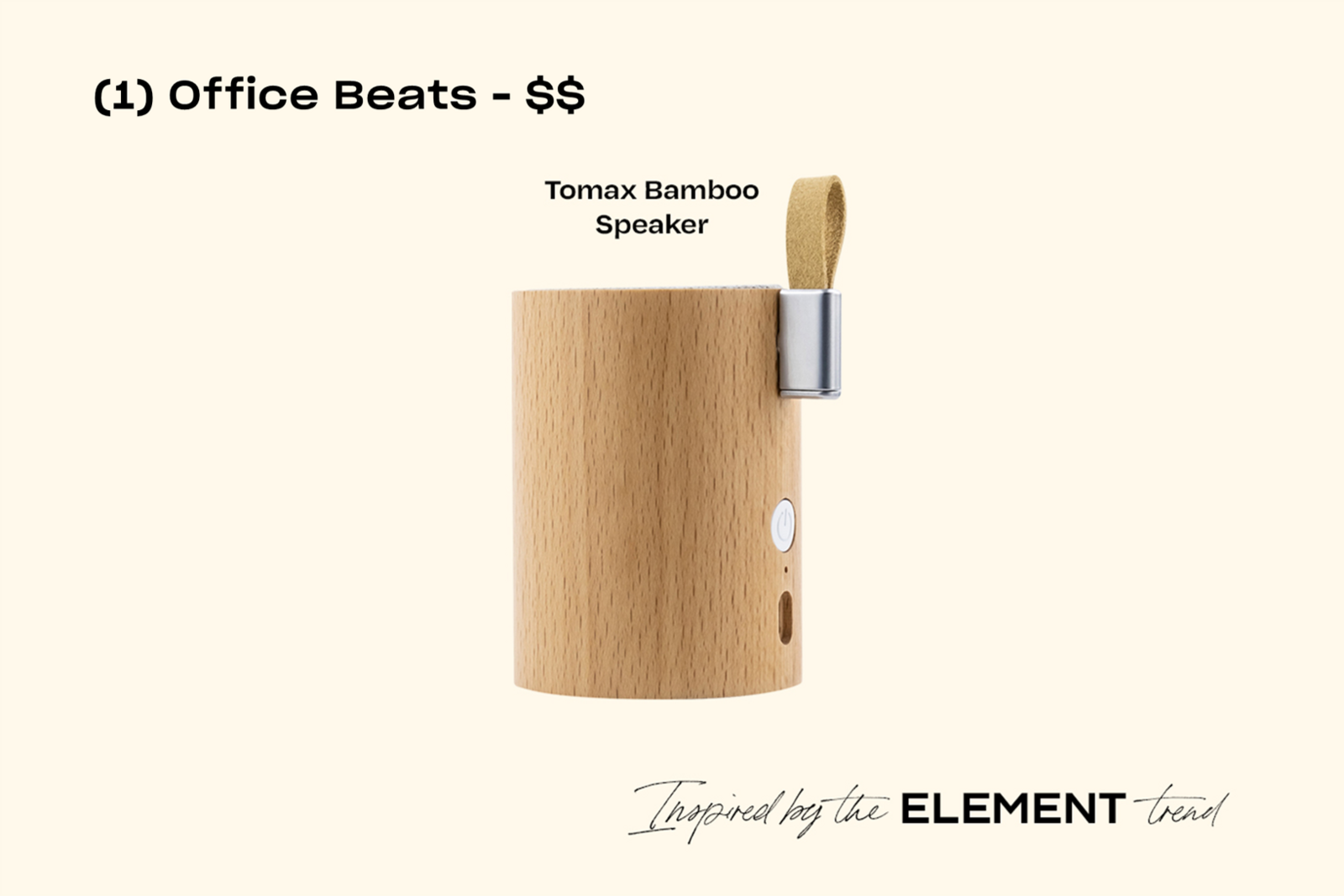 Refresh your onboarding kits with new looks to make employees brand-proud, whether they're colleagues who commute, work from home, or are senior execs.

(1) Commuter ready - $ - Eco-friendly h2go Water Bottle paired with a modern backpack featuring a 15" computer sleeve makes any commute comfortable. See details including pricing.
(2) Workspace welcome - $$ - You can't go wrong with a classic! Millennials will love this color-coordinated company swag kit. See details.
(3) Red carpet arrival - $$$$ - This custom merchandise set has it all. Comfortable apparel, stylish bottle, and functional commuter bag. Plus, helping save the environment is always a good look. See details including pricing.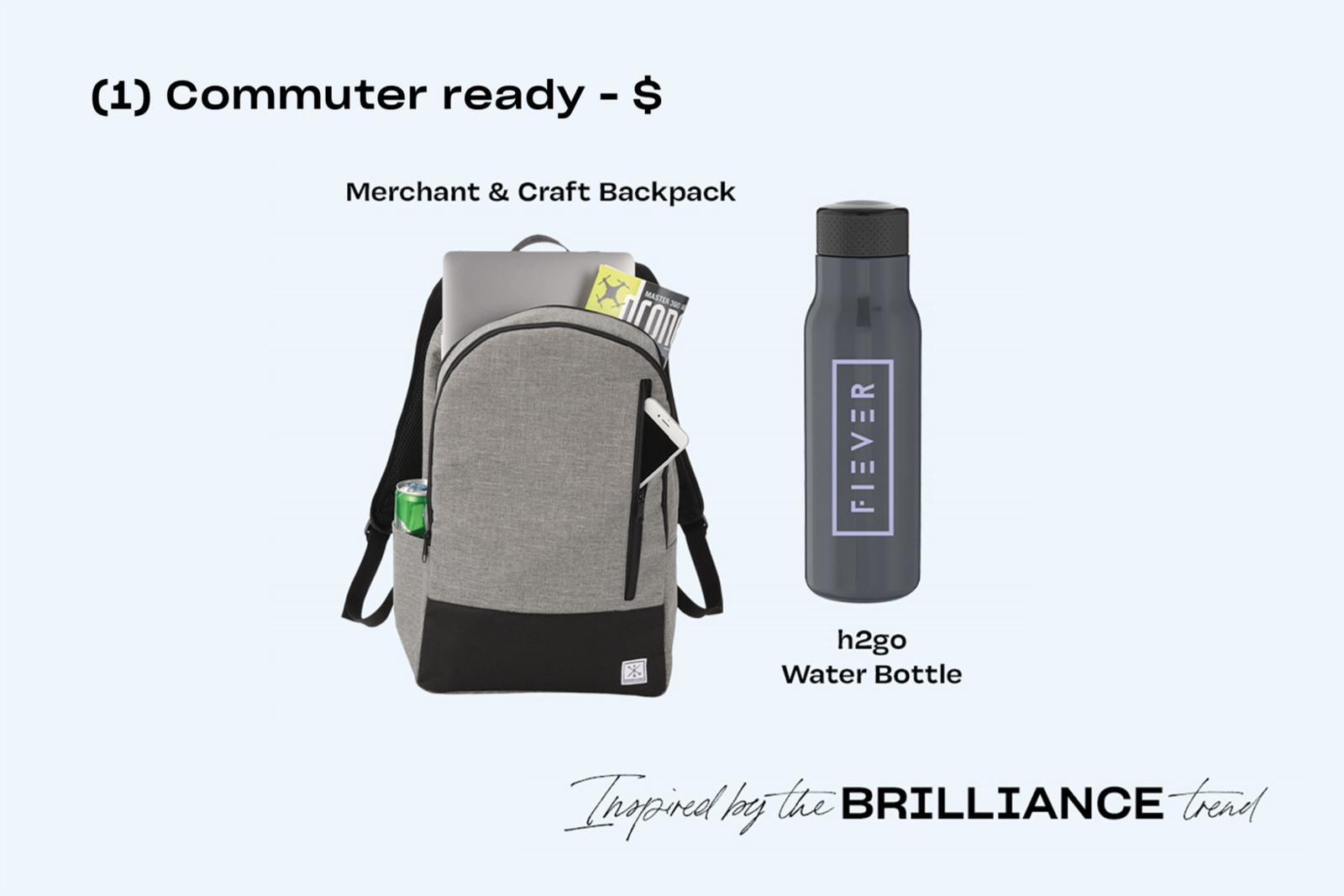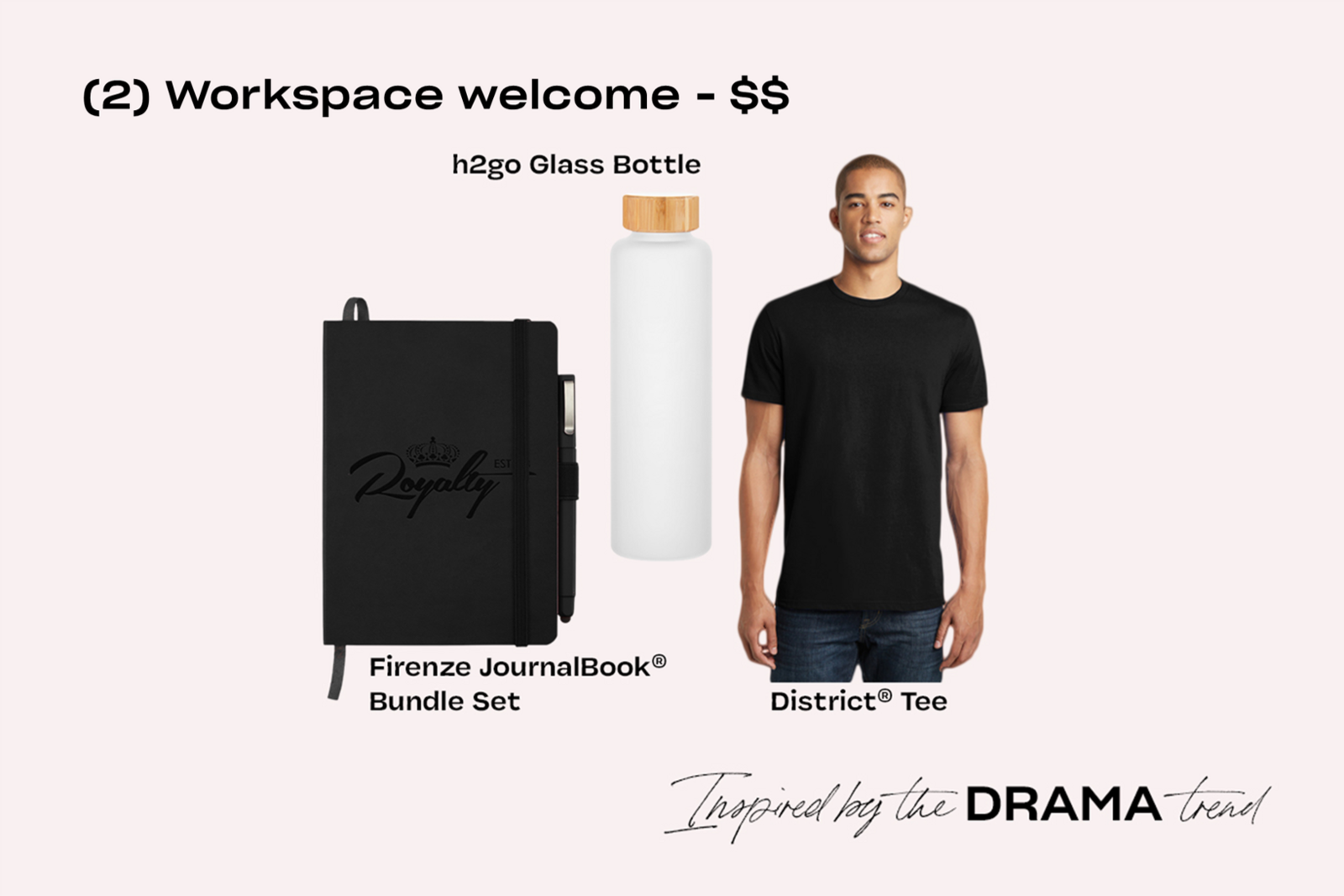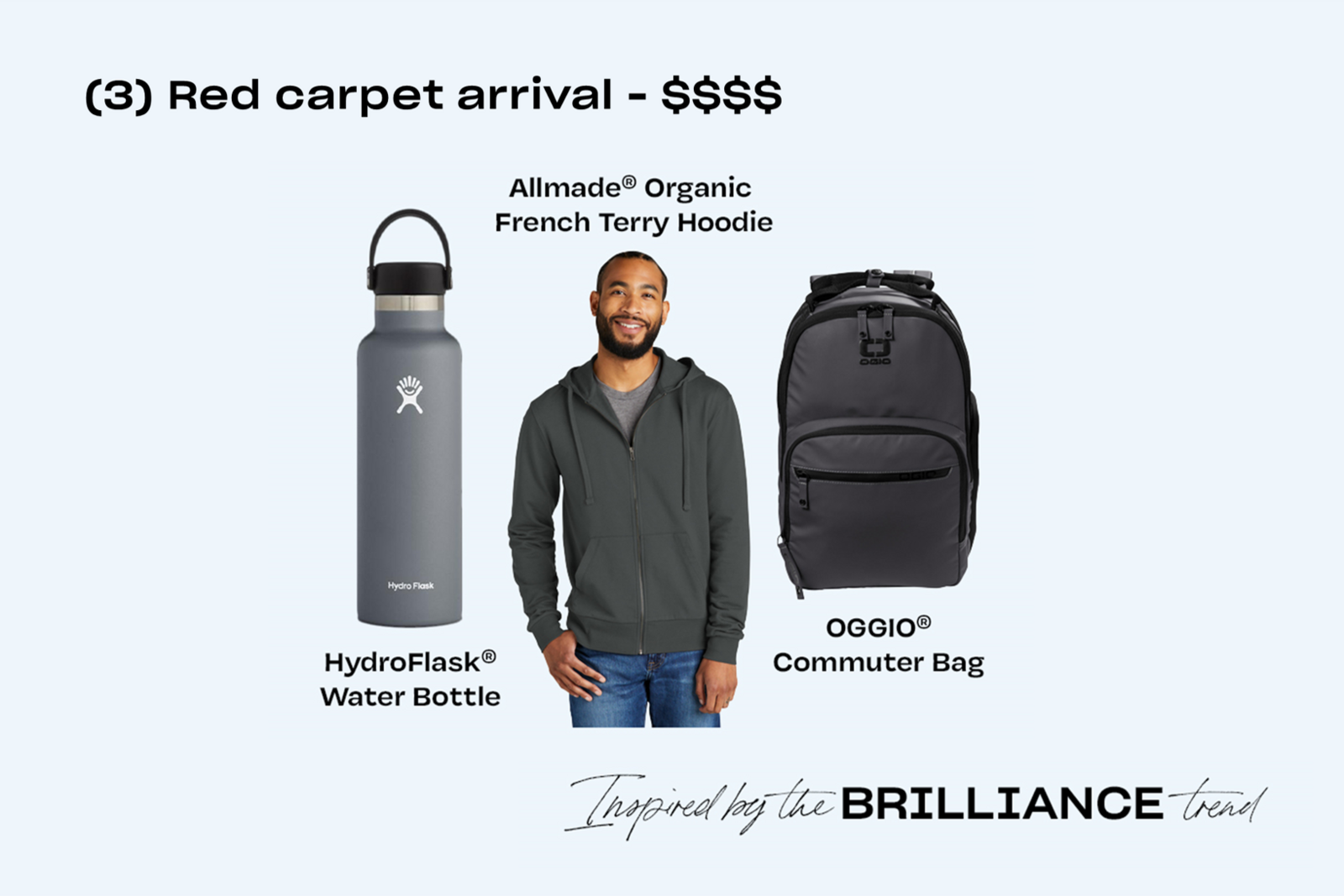 UP NEXT: NEW CUSTOMER, HOT PROSPECT, AND TRADE SHOW GIFT SETS